Why Splitting Their Assets Could Get Dicey For Bill And Melinda Gates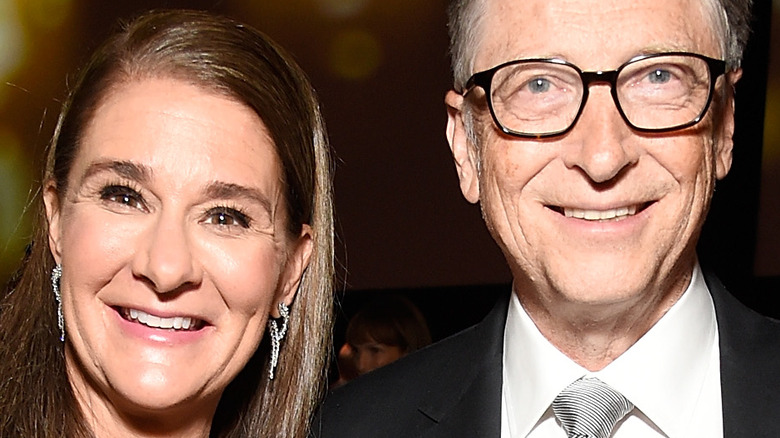 Kevin Mazur/Getty Images
Billionaire Microsoft co-founder Bill Gates, 65, and wife Melinda Gates, 56, have officially filed for divorce after 27 years of marriage, and you can bet there's a lot at stake when it comes to splitting their fortune.
The philanthropic couple announced their separation on Twitter, stating: "After a great deal of thought and a lot of work on our relationship, we have made the decision to end our marriage." They continued, "We no longer believe we can grow together as a couple in this next phase of our lives. We ask for space and privacy for our family as we begin to navigate this new life." Even more shocking? The couple apparently do not have a prenup in place, as per TMZ.
Although the Gates have no prenup, they do have a separation agreement, or a contract that dictates what each partner is entitled to (via People). That being said, the divorce is still set to be difficult to say the least: The pair met in 1987 while Bill was CEO of early startup Microsoft, and Melinda had recently joined as a product manager (via BBC). The pair tied the knot seven years later in 1994 in an intimate ceremony in Hawaii, and continued to devote time to Microsoft and the $40 billion Bill & Melinda Gates Foundation. With lives so closely tied together, it's no wonder splitting their assets will be nearly impossible.
Everything we know about the divorce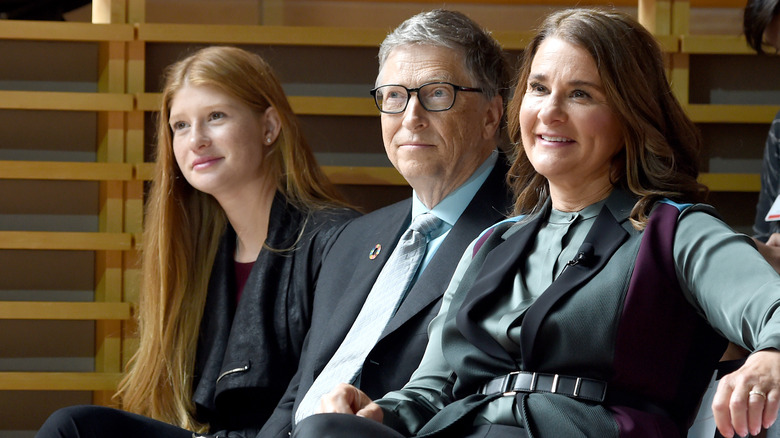 Jamie Mccarthy/Getty Images
According to The New York Times, Bill and Melinda have had relationship issues in the past. Sources said that the past years have been difficult for the couple, and that they "neared collapse" several times. They even said that Mr. Gates' decision to step down from the Microsoft board so he could devote more time to Melinda and his children, Rory John, 21, Jennifer Katharine, 25, and Phoebe Adele, 18.
The Netflix docuseries, "Inside Bill's Brain: Decoding Bill Gates" also foreshadowed the divorce, with the couple opening up about their relationship. When asked about what he wished he would have done more of in his life, Bill answered: "You know, thanking Melinda" (via Business Insider). That being said, he also stated Melinda was "totally [his] partner" and friends remarked how appreciative he was of her.
Now that the billionaire couple have officially filed for divorce, stating that their "marriage is irretrievably broken," Bill's $130.5 billion net worth is at stake, plus Melinda's net worth, which has not been disclosed (via People). Other assets to be split? The couple's various homes, including a $130.88 million 66,000-square-foot mansion in Medina, Washington, a $43 million Del Mar, California, home, and other properties in Florida and Central America, plus a whole fleet of planes and cars.
While Melinda's 2019 Facebook post for their 25th anniversary made it look like the couple was as happy as ever, we can only hope the best for the couple going forward!