Here's How To Pull Off A Trendy Halo Eyeshadow Look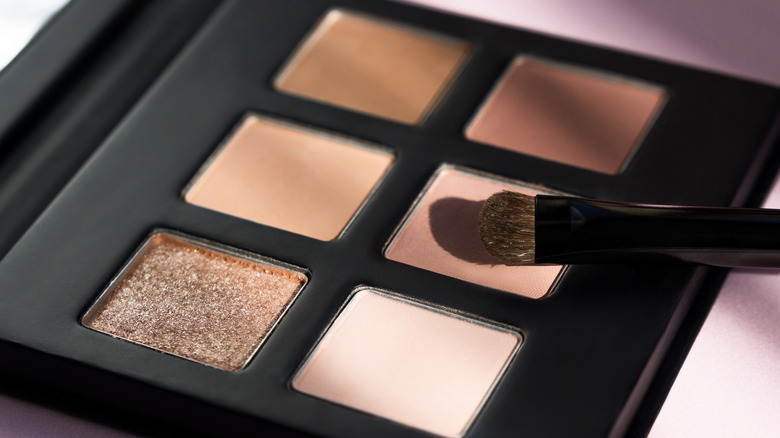 Shutterstock
If you wear makeup, you probably at least occasionally wear eyeshadow. There are various ways to apply it to accent the shape of your eyes or even help change the shape or accent different areas. The trendy halo eyeshadow application technique is one of those ways. According to Looks Like Candy, the "halo eye" or "spotlight eye" gives the illusion that you have larger, brighter, and rounder eyes. Loreal Paris USA noted that the style became popular years ago, and it had staying power due to how effectively it can transform your looks. The nice thing about the halo eyeshadow technique is you can do it with a variety of shades, depending on what you're wearing, your mood, or any other reason you want a specific color palette. 
Whether you're a novice at eyeshadow or a pro, everyone can achieve this bright-eyed look with a bit of careful color choice and specific application techniques, according to Her Style Code. The goal of halo eyeshadow is to use shadows and highlights to contrast and softly diffuse color (via Looks Like Candy).
Here's how to apply halo eyeshadow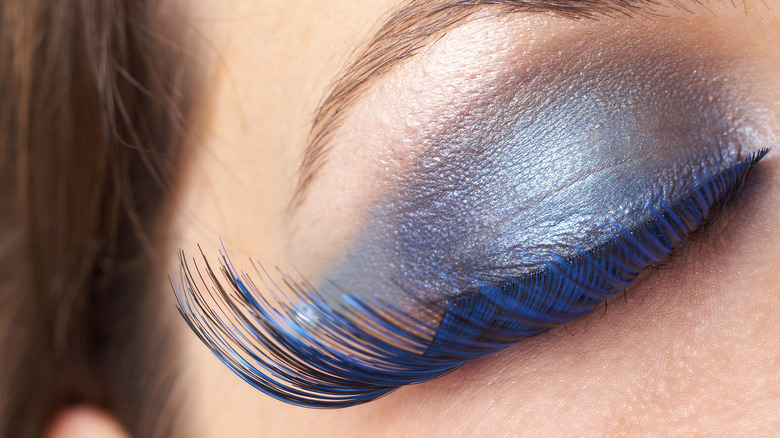 Shutterstock
To achieve a lasting version of the look, you need to start with a quality eye primer on your eyelids and lower lash line (via Her Style Code). Next, choose your colors. While there are no specific rules about colors, you need at least four shades, consisting of a light, a dark, a medium, and a neutral shade to achieve the trendy, eye-brightening look. The great news is, following those rules, you can use any color palette you want.
According to L'Oréal Paris USA, you should blend the neutral color into the crease, extending it toward the corners of the eyes. Then, using a smaller brush, apply a darker hue to your inner and outer upper eyelids, leaving a space in the center of the lid. Blend away any harsh lines before choosing a lighter shade, often shimmery to brighten the center and draw attention to that part of the eye. Be sure to blend well so it looks like a natural transition in color. Apply the same colors to your lower lash line in the same pattern so it lines up with the top lid. Finally, use the lighter center lid shade to highlight the inner corners of your eyes to give them what L'Oréal describes as a "wide-awake look." Finish it with mascara, and if you want, eyeliner.