The Heartwarming Way John Legend Is Teaching His Daughter Body Positivity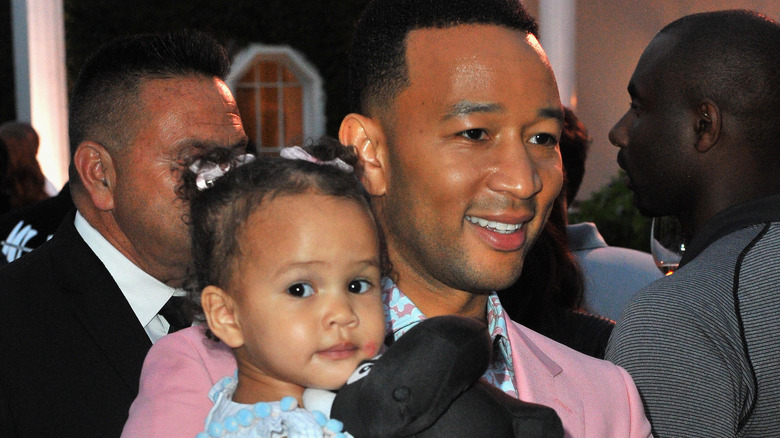 Jerod Harris/Getty Images
Grammy Award-winning singer John Legend has partnered with star olympian Simone Biles to fight against negative body pressures that women face. According to People, the pair are working with skincare brand SK-II on VS., a series of animated films that are based on real experiences. Legend wrote the theme song for the powerful short films called "Take a Look," which is about overcoming those that put you down. Unfortunately, even while being at the top of their sport, many star athletes have faced vitriol from trolls online.
Legend explained that even Biles, who is such a gifted competitor, faces challenges with being picked apart by the public. "People critiquing the way she looks and people harassing her online and trying to, you know, shoot her down even as she's succeeding in such a monumental way," Legend told the outlet. "And despite all of that, despite all those challenges, she still continues to triumph over adversity."
Simone Biles has inspired John Legend to have more difficult conversations with his children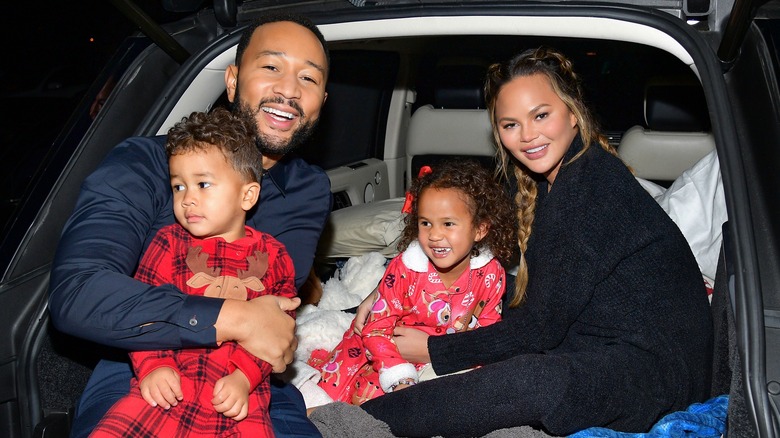 Matt Winkelmeyer/Getty Images
The film series will also feature the criticism six other Olympic athletes went through while training for the Tokyo Olympic games in July, per InStyle. Biles explained to the publication that she tries to deal with the negativity by putting things into perspective. "I feel like anybody in the public eye deals with that on a daily basis," she said. "I try not to look at comments. I also feel like — they wouldn't say that to you in person, so I just brush it off because, at the end of the day, I'm here." 
Legend told People that Biles' positive attitude towards online haters has encouraged him to have more discussions with his kids about the issue. He said he doesn't want his children to be competitive about how they look, which he admitted can be tough. Legend and Chrissy Teigen's 5-year-old daughter, Luna, recently asked him which person he thought was prettier between two people she was looking at. "Everybody's pretty and everyone's beautiful in their own way," he explained to his daughter. "They're just different from each other. And what's different is what makes you special."