Inside Willie Nelson's Relationship With Sister Bobbie Nelson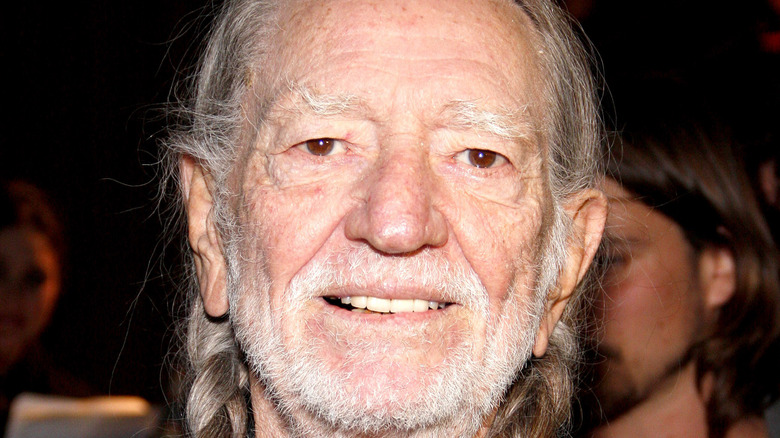 Shutterstock
Known as a renegade country singer the world over, Willie Nelson and his brushes with the law are infamous, as is his myriad of chart-topping hits. But little is known about his lifelong relationship kept together by family bonds and music and that's his relationship with his sister, Bobbie Nelson.
Nelson's life has been quite the journey. As noted by Biography, the singer had trouble with the IRS through much of the 1990s. He has also been arrested numerous times for marijuana possession (via Popculture.com). Throughout everything, though, his older sister, Bobbie, has been an anchor. The Nelson siblings were raised during the Great Depression by their paternal grandparents. The two developed their lifelong love of music at a local Methodist church, and their talent was encouraged by their grandparents.
That love of music from an early age is what turned Bobbie into a member of her brother's band, with the two playing together into their later years. Their sibling bond and their love for country music has contributed to a lifetime of closeness.
Who is Bobbie Nelson?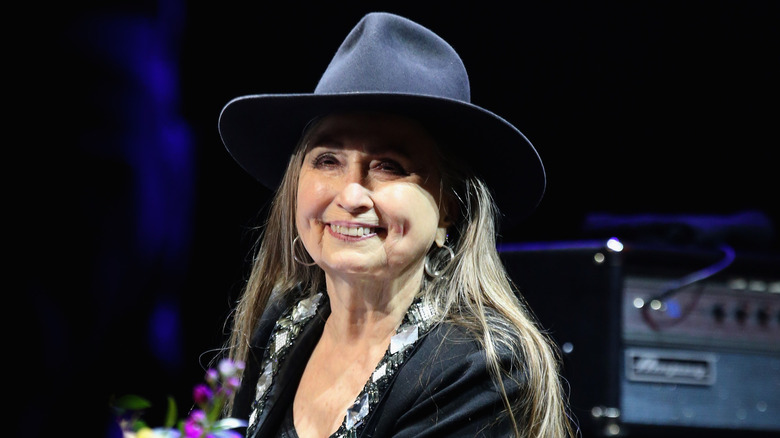 Gary Miller/Getty Images
Bobbie originally took a different path from her brother. While the now-87-year-old Willie entered the Air Force after high school, according to Biography, Bobbie, who is two years older than her brother, put music on hold when she married and had children. She raised two boys on her own after their father was killed in a car crash, and Austin 360 reported that empty nest syndrome led to her dream of making music with her brother once again.
Luckily, Bobbie's dreams came true in 1973 when Willie called her up and asked her to play piano for his latest album at the time, "The Troublemaker." Bobbie got on a plane to New York and spent the next few decades in the family music business. "There's just no way to explain how lucky I am to have a good musician in the family," Nelson told Austin360. "Whenever I've needed a piano player, I've had Sister Bobbie right there."
In 2007, Bobbie embraced the spotlight when she released her very first solo album titled "Audiobiography."
Willie Nelson and Bobbie Nelson co-authored an autobiography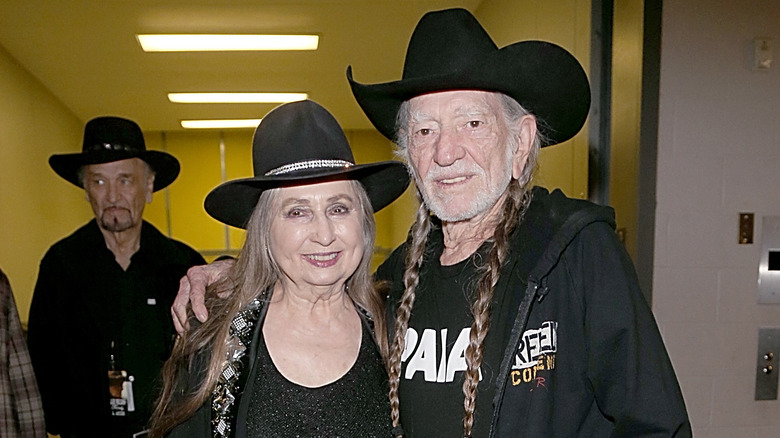 Gary Miller/Getty Images
In the fall of 2020, Willie Nelson and Bobbie Nelson released their first book together after creating songs together throughout their life. Titled "Me and Sister Bobbie: True Tales of the Family Band," the book delves into the special relationship Willie and Bobbie have always shared. When the two were promoting the book, they made a series of public appearances and gave various interviews to discuss the meat of the tome.
During a particularly rowdy "Today" show appearance, Willie heaped praise upon his beloved sister. "My ... sister was always on the piano doing great music," he said (via the Austin American-Statesman). "I would sit there on the piano stool beside her and try to figure out what the hell she was doing."
Bobbie also only had good things to say about her brother. "Willie has the most musical talent of us both; he was just born with it," she said. Now, that's mutual family admiration indeed.