Willie Nelson's Net Worth: The Legendary Musician Is Worth Less Than You Think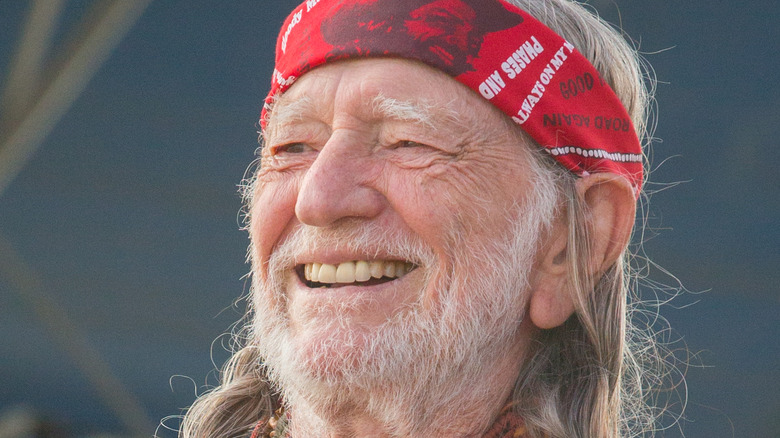 Shutterstock
Willie Nelson is truly an American icon. After being born in 1933 in Abbott, Texas, Willie and his sister Bobbie Nelson were raised by their grandparents. He was introduced to music while attending church with his grandparents, who gave Willie his first guitar at the age of six (via Willie Nelson Museum).
These days, Willie has built a powerful career as a singer, songwriter, actor, and activist. He dropped out of college to pursue a career in music, which he kicked off by working as a DJ for a few years. He began writing songs at the same time, and then really hit it big when Patsy Cline covered his song "Crazy," which catapulted the tune to instant classic status.
After spending time trying to make his career work in Nashville, Willie Nelson returned to Texas. The move proved to be a boom to his career; he entered into a period of creative growth that was paired with financial success. With all that hard work, it's no surprise that Nelson has an impressive net worth, though it might be lower than what you'd expect.
It took Willie Nelson a while to make it, but the time spent paid off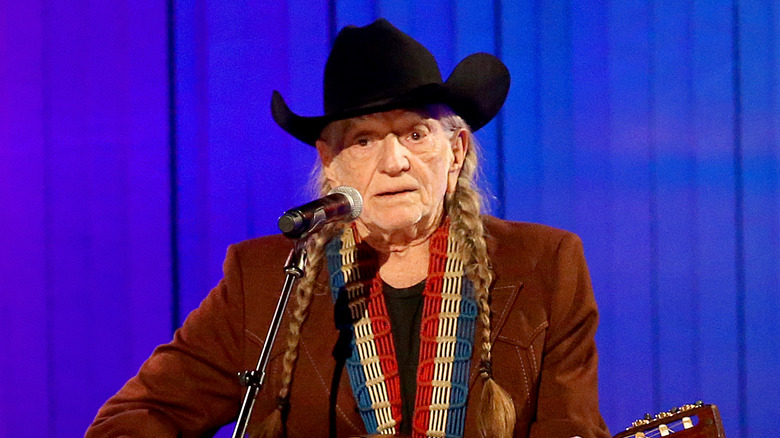 Terry Wyatt/Getty Images
It may have taken Willie Nelson longer than expected to make it in the world of country music, but all that patience and hard work has provided him with a net worth of approximately $25 million (via Celebrity Net Worth).
Part of the reason Nelson's net worth is a little lower than you'd think might be because of a dispute he got into with the Internal Revenue Service. In 1993, he was hit with a $32 million tax bill from the IRS. He wasn't able to pay what the IRS claimed he owed, and the organization ended up seizing many of his assets. He ended up recording an album titled The IRS Tapes: Who'll Buy My Memories to help settle the score.
Nelson told the New York Times that the album wasn't much, but it could get the job done. "It's no overproduced album with millions of dollars of studio costs. But I think it's the best stuff I got," the country star shared. "I've always wanted to put out an album with me and my guitar doing my original songs. And my fans like it because it sounds like it's just me in my living room singing."
Willie Nelson ended up having his bill reduced to $16.2 million, which he managed to pay off.