Who Is Carnie Wilson Married To?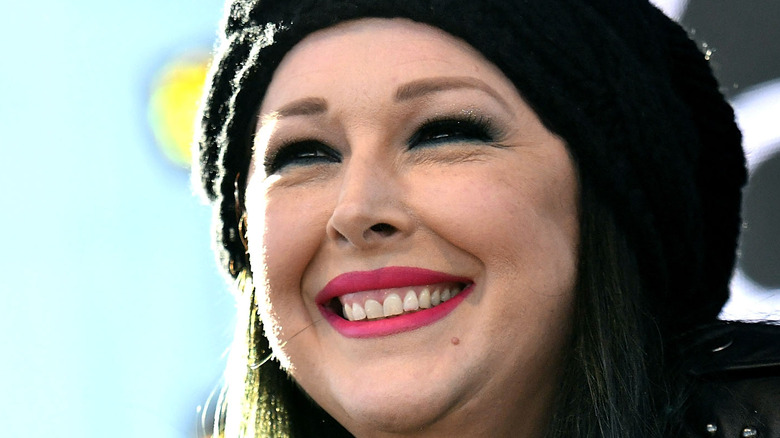 Scott Dudelson/Getty Images
Carnie Wilson grew up in the celebrity spotlight as the daughter of Brian Wilson, a member of the 1960s pop group sensation The Beach Boys. Those musical genes clearly rubbed off because, by the time Carnie was a young adult, she had formed her own pop group called Wilson Phillips alongside her sister, Wendy, and Chynna Phillips, daughter of The Mamas and The Papas members Michelle and John Phillips (via AllMusic).
The group had great success with their first album, but subsequent projects did not enjoy the same popularity and the trio broke up after a few short years. That didn't stop Wilson's career, however, as she continued to sing with her sister and even hosted her own talk show in 1995. 
But perhaps Wilson's greatest achievement has been her marriage to musician and music producer Rob Bonfiglio. The two wed in 2000, as noted by People. They also have two children together, Lola Sofia and Luciana Bella.
Carnie Wilson found love and a career with an amazing musical partner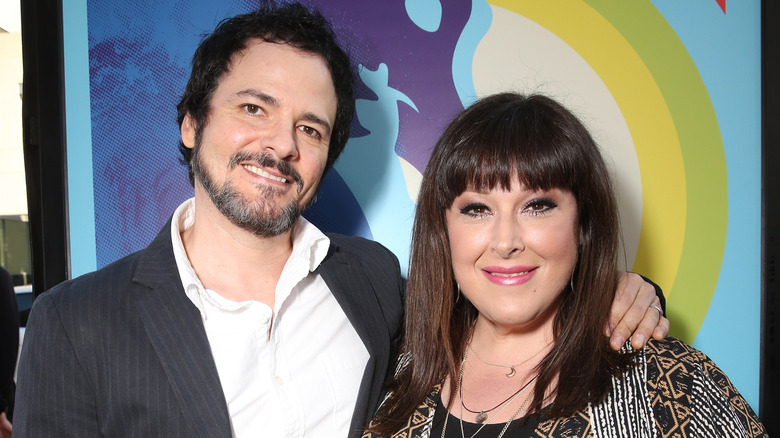 Todd Williamson/Getty Images
Wilson Phillips brought Carnie Wilson more than just name recognition and a list of hit songs. It also helped her meet her husband. People reports that the two met in 1998 while on tour and both musicians continued their careers throughout their long marriage.  According to Bonfiglio's website, the musician got his start in the 1990s with the band Wanderlust. The success of the song "I Walked" won Bonfiglio gigs with such mega-acts as The Who and Collective Souls.
Bonfiglio has had a successful musical career throughout his long marriage to Wilson. He's worked as a guitarist for a host of musical performers, including Linda Ronstadt, The Wild Honey Orchestra, and The Tribe. One of Bonfiglio's original songs also landed in a Disney film, 2008's "Bridge To Terabithia." In recent years, he's played guitar for The Brian Wilson band, working for his legendary father-in-law.
Bonfiglio was also a guitarist for Blush and released his fifth solo album called "Trouble Again" in 2018 (via Rock Cellar Magazine). He also works closely alongside his wife in the now-reunited Wilson Phillips, playing the guitar but also serving as the band's musical director and producer. 
A marriage and a life filled with music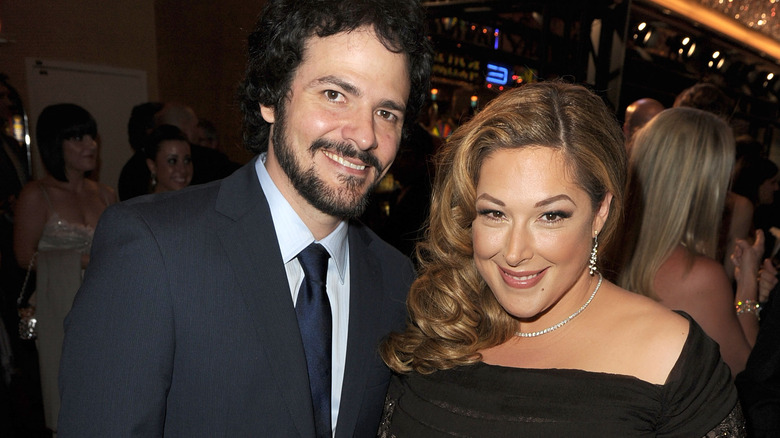 Kevin Winter/Getty Images
Showing that women can indeed raise a family and have their own successful careers, Charnie Wilson has spent her marriage to Rob Bonfiglio continuing her life as a performer while raising two daughters. In fact, she hosted "The Newlywed Game" on Game Show Network while she was pregnant with her second child. According to People, she even attended the Game Show Awards just weeks before giving birth, claiming she had a very tight belly at the time.
Per Westword, Wilson Phillips released an album called "California" in 2004 and another holiday album in 2010 called "Christmas in Harmony." The last time Wilson Phillips released music was in 2012 on "Dedicated," covering songs from The Beach Boys and The Mamas and The Papas. In fact, according to Rob Bonfiglio's website, it was Wilson's husband who produced the album, making it a musical marriage indeed for Wilson and Bonfiglio.