Divorce Reveals One Of Bill Gates' Best-Kept Secrets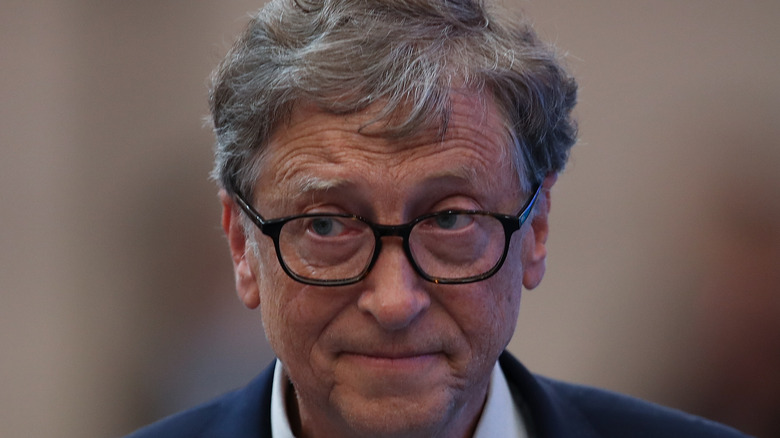 Lintao Zhang/Getty Images
In this week's edition of "News That No One Saw Coming," Microsoft co-founder Bill Gates and his wife, Melinda Gates, announced that they were divorcing after 27 years of marriage. "After a great deal of thought and a lot of work on our relationship, we have made the decision to end our marriage," a joint statement posted to Bill Gates' Twitter account read. "We continue to share a belief in that mission and will continue our work together at the foundation, but we no longer believe we can grow together as a couple in this next phase of our lives." Talk about a curveball. 
Immediately after news of the couple's impending divorce broke, many people wondered what will happen to Bill's impressive fortune, as he's one of the richest people in the world with a net worth of about $130 billion (via Insider). According to divorce papers obtained by TMZ, the couple doesn't have a prenup. Now, as more and more details about the divorce unfold, the world's finding out that they don't know Bill as well as they thought they did. Take, for example, the resurfaced reports published by Fox News that Bill used to take solo vacations with his ex-girlfriend, Ann Winblad, while married to Melinda. And then consider the fact that he asked for Winblad's approval before tyeing the knot. Feel a little bit peculiar to you? You're not the only one. 
And then, there's this. We all knew Bill Gates was rich. Before Bill and Melinda's divorce went public, we didn't know just how much he owned. 
Bill and Melinda Gates are the biggest farmland owners in America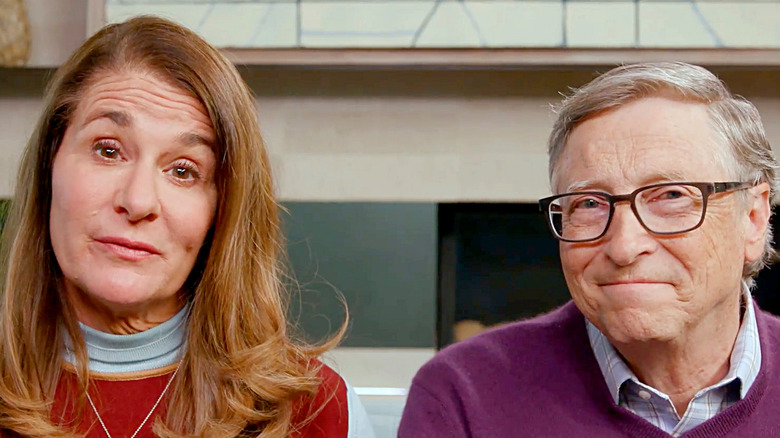 Getty Images/Getty Images
Surprise! According to The Land Report, Bill and Melinda Gates own approximately 270,000 acres of land across America, making them the biggest farmland owners in the country. Per an investigation by the outlet, of that land the former couple collectively own around 242,000 acres of farmland. By means of comparison, the average farm size in the United States is 444 acres (as per the USDA via Statista), which means that Bill and Melinda own land for, roughly 545 farms. They also own 25,750 acres of transitional land, and 1,234 acres of recreational land across 19 states, including California, Wisconsin, Oregon, Florida, and more. In Louisiana, the former couple owns over 69,000 acres of land. In New Mexico, they own just one. What's up with that? Glad you asked. We want to know, too. 
It's hard to know what Bill and Melinda intend (or intended, given their divorce) to do with their land acquisitions. In March 2021 Bill admitted to Reddit users in a Ask Me Anything session that "My investment group chose to do this. It is not connected to climate" (via AFN). He further emphasized, "The agriculture sector is important. With more productive seeds we can avoid deforestation and help Africa deal with the climate difficulty they already face. It is unclear how cheap biofuels can be but if they are cheap it can solve the aviation and truck emissions." The Gates Foundation's agriculture initiative, Gates Ag One, also professes to be a proponent of sustainable farming strategies (via The Land Report). 
Twitter worries about Bill and Melinda Gates secret life as farmland owners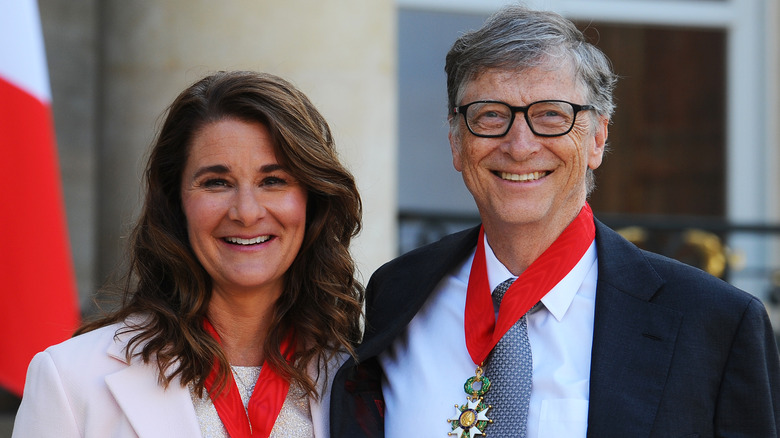 Frederic Stevens/Getty Images
Social media users had a lot to say about the Gates' secret life as farmland owners, with one Twitter user writing, "Bill Gates buying all the farmland, if he really wanted to empower people he should start a program offering people living in urban s***holes to transition to a more wholesome and agrarian life centered around regenerative farming." Bold words. Another social media user who was skeptical of Bill's farmland intentions added that they found it strange that media outlets were focusing on the Gates' divorce, rather than the impact that farming has on the United States (and Bill's connection to it all). A third, skeptical Twitter user suggested, "nobody stops to ask 'What if Bill Gates got into the farmland game bc previous generations of landowners already made US farmland the world's best vehicle for tax avoidance'" (via Twitter).
Twitter concern about the Gates' vast landholdings was articulated, again, in a The Guardian op-ed, which asked: regardless of the Gates' intentions, shouldn't we all be freaking out at their "monopolistic" control over our means of producing food?  While Bill and Melinda Gates may not have signed a prenup, BBC reports that they did sign a "separation contract" before filing divorce papers. In it, they agreed to split assets. Included in the contract, presumably, are their vast landholdings, although no details as to who gets what have been publicly disclosed.