People Are Loving This Long-Lost Matt Damon Movie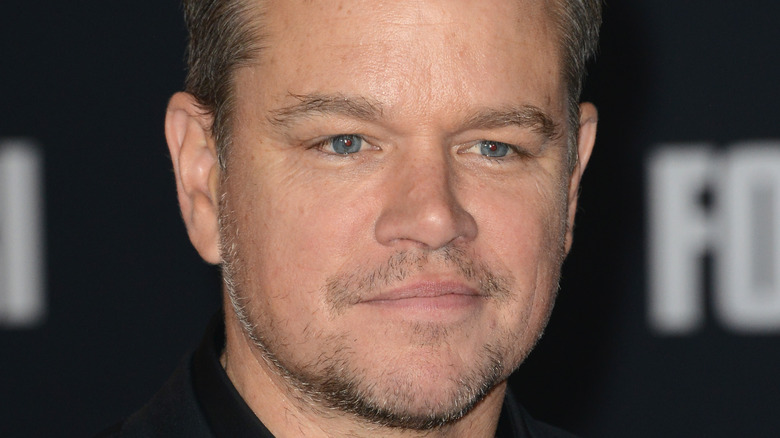 Albert L. Ortega/Getty Images
Since his first role in Mystic Pizza, Matt Damon has become one of Hollywood's most recognizable and busiest actors. From 1995, the star has appeared in movies every single year resulting in a filmography that includes over 80 roles (via IMDb). Of those appearances, Damon has managed to feature in blockbusters like the "Bourne Identity" and the "Ocean's" series, as well as Academy-award winning films like "Saving Private Ryan" and "Good Will Hunting." 
Unless you're a die hard Damon fan (of which there are many), you probably haven't gotten around to watching every single film he's appeared in. But thanks to streaming sites like Netflix, movies that fell under the radar when they were released often end up finding a new lease on life with younger audiences. That's certainly the case for one of Damon's films, which has surged in popularity since being added to Netflix's roster at the beginning of May (via Twitter).
Acclaimed film critic Roger Ebert gave Green Zone four stars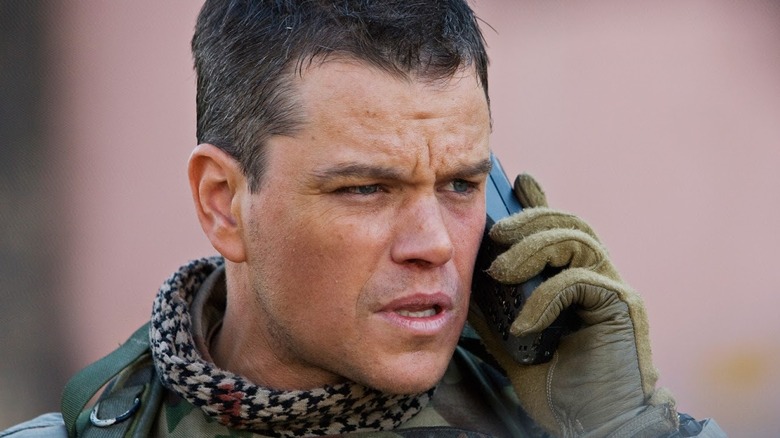 Universal Pictures
The movie in question is the 2010 thriller "Green Zone," directed by Paul Greengrass. Damon leads the flick as Chief Warrant Officer Roy Miller, who is tasked with leading raids to locate weapons of mass destruction in Iraq. But as his investigations repeatedly turn up cold, Miller starts to uncover an ongoing conspiracy within the U.S. Military. While the film "makes no claim to be based on fact," as film critic Roger Ebert notes, it "provides characters and situations that have uncanny real-life parallels." 
So much so that "Green Zone" is currently the third most popular movie on Netflix (via What's On Netflix), and is proving to be a hit for fans of the actor, as well as for military film buffs. "I haven't seen a movie that could hold my attention in so long," one Twitter user wrote. Another shared how it reminded them of the time they were in Iraq themselves, describing it as a "good movie." 
While the film didn't perform too well at the box office (via The Week), critics like Ebert were generally quite impressed with the film at the time of its release. "The bottom line is: This is one hell of a thriller," he concluded his four-star review. With that in mind, as well as its current popularity on Netflix, this is one Damon film that you need to add to your watchlist.