Facebook's Bold Decision On Donald Trump's Ban Is Turning Heads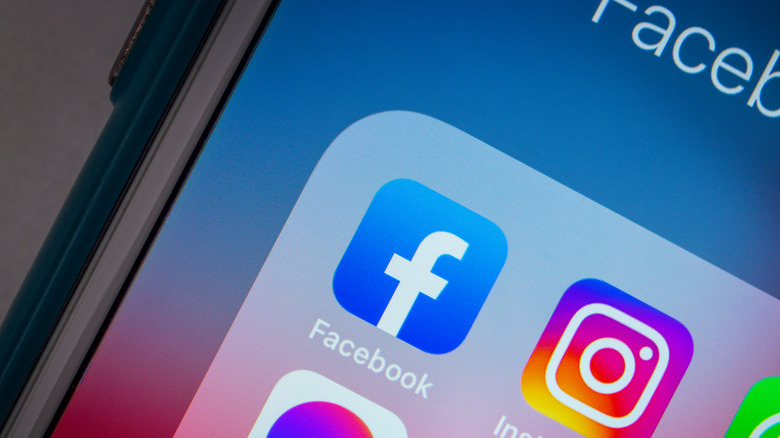 Shutterstock
For months, Facebook's status when it came to Donald Trump could only be described as "It's Complicated," by virtue of the fact that his presence on the social media platform was being deliberated on by the organization's powerful Oversight Board. Today the body chose to block the former president, over his alleged role in inciting the insurrection which took place on January 6 at the U.S. Capitol. 
In announcing the decision, Facebook's Oversight Board tweeted that: "The Board has upheld Facebook's decision on January 7 to suspend then-President Trump from Facebook and Instagram. Trump's posts during the Capitol riot severely violated Facebook's rules and encouraged and legitimized violence" but that it had also violated its own rules by imposing an indefinite suspension. It asked for Facebook to review the matter in six months' time.
Trump's return to Facebook would have given him access to the tens of millions of followers that he had before the account was suspended, and it would have helped him with both outreach and fundraising should he run again in 2024 (via USA Today). But because he is no longer president, the account would also have been open to fact-checking, and users would be able to question the validity of the posts that appear on his wall (via Reuters).
Trump's original ban turned heads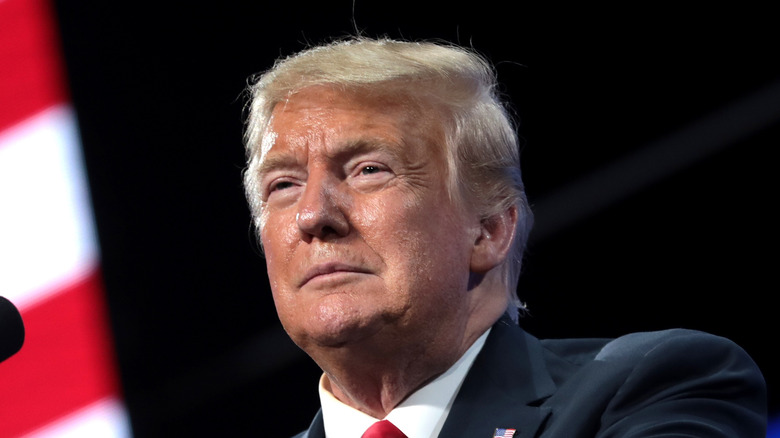 Shutterstock
When the suspension was first announced, Facebook's CEO Mark Zuckerberg had explained the company's decision in a blog post, saying that "the risks of allowing the (then) President  to continue to use our service during this period are simply too great." Trump's suspension marked the first time that the powerful social media giant had actually taken action against a sitting head of state, president, or prime minister, and it had triggered more than 9,000 comments from the public. This is why the matter was eventually sent to the organization's 20-person Oversight Board to resolve, two weeks after the ban was imposed (via Reuters).
The New York Times says the Oversight Board made its decision based on two criteria: whether the ban followed the company's community standards, and whether it followed human rights laws. But no matter how fair the ruling is, the company needs to be prepared for it to be a lose-lose proposition. Conservatives are likely to object to the Board's decision, even though Trump has launched what his camp calls a "new communications platform" with the name "From the desk of Donald J. Trump" (via BBC).