Donald Trump Has Some New Thoughts About A 2024 Presidential Run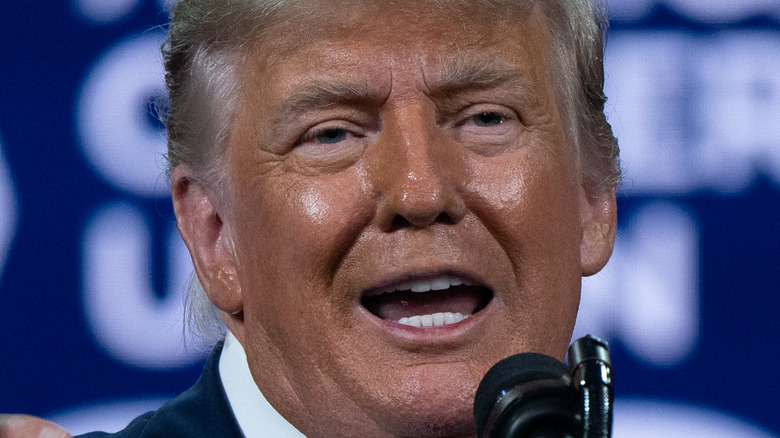 Bloomberg/Getty Images
We may be less than 100 days into the Biden administration, but former President Donald Trump is once again floating the idea of running in 2024, saying he is "looking at it very seriously, beyond seriously" — but he also tells Fox News that there is an impediment to making an outright declaration: "From a legal standpoint, I don't want to really talk about it yet, it's a little too soon."  
While Trump did not tell interviewer Sean Hannity what "legal standpoint" he might have been talking about, the former president faces as many as 29 different lawsuits. Some stem from the January 6 insurrection which saw his supporters attempt to overtake the U.S. Capitol, others are looking at Trump's conduct after the election, where he tried to pressure Georgia's secretary of state Brad Raffensberger to "find" votes that would overturn the state's result. He also faces several lawsuits that stem from accusations of sexual harassment (via Independent). 
Government prosecutors are looking into the Trump Organization too. Manhattan District Attorney Cyrus Vance and New York attorney general Letitia James have been looking into the possibility of fraud in connection with altering the value of his properties for both tax and loan purposes. A class action lawsuit has even been filed against the Trump family, claiming they used the family name to cheat investors by enticing them to put their money in worthless investments (via The Independent).
Trump may have a pragmatic reason for teasing a 2024 run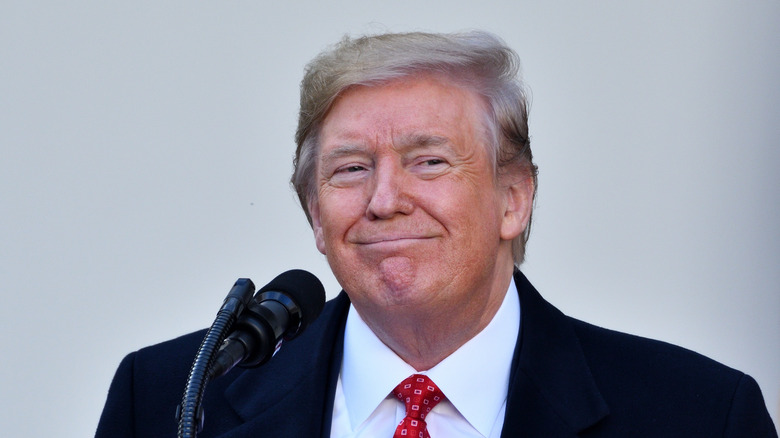 Shutterstock
There is a theory why Trump keeps teasing a 2024 run, which was put forward by his niece Mary L. Trump (who is also suing him for defrauding her of her inheritance, which is worth millions). Back in November, she predicted, "I think he's going to pretend to [run in 2024], for sure. Think about how much money he's made off the big lie the last few months. He's made more money since President Biden won the election than I think he has in his entire life. So I don't think he's going to let that grift go quite so soon," she told MSNBC. But she also said she believed he would pull out because "There's no way that he is going to put himself in the position of losing again," she said (via Insider). 
Mary Trump also pinpointed to what she predicted would be a problem, which is that "the Republican Party seems determined to continue to keep him legitimate, which is the really scary part."