Social Media Erupts After Facebook's Decision On Donald Trump's Ban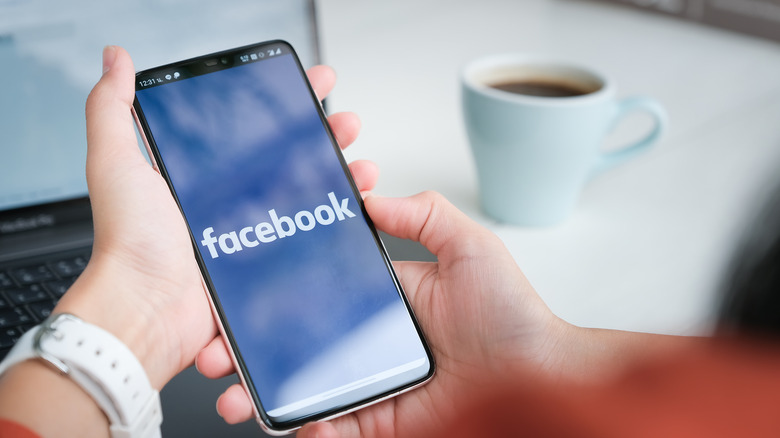 Shutterstock
It was a case of hoping for the best and preparing for the worst for both sides of the political aisle, as they waited for Facebook to say whether they would let former President Donald Trump back on the social media platform, or whether it would block him for good. So when Facebook's Oversight Board announced it would uphold the social media platform's ban, users were predictably divided over the decision. Leading the celebrations were liberal voices that included Democratic House representative Pramila Jayapal who tweeted: "Good. Appropriate. Necessary. He used the site to foment an insurrection, and he is still perpetuating the Big Lie." 
Actor and activist George Takei used Twitter to express his relief, posting: "The Facebook Oversight Board has upheld Trump's ban, at least for the next six months when the Company is being asked to reassess the indefinite ban. I would love to be a fly on the wall in Trump's suite at Mar-a-Lago right now. FLORIDA MAN TRASHES HOTEL ROOM IN FIT OF RAGE."
George Conway, husband to former Trump advisor Kellyanne Conway also took to Twitter to share his thoughts, saying: "To have been impeached not once, but twice, and then to have your ban from Facebook upheld by an oversight board, is just incredibly impressive."
Trump loyalists took to social media to denounce the ban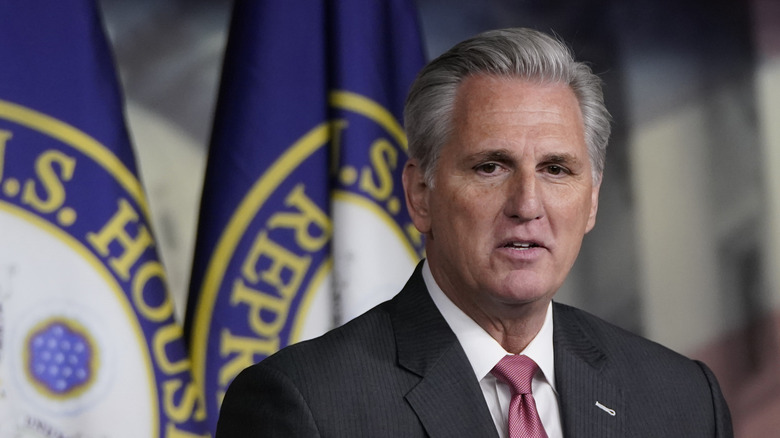 Win Mcnamee/Getty Images
But Facebook's Oversight Board came under fire for their decision not just to uphold the Trump ban, but it calling for a review in six months time too. A number of prominent GOP and Trump supporters came forward to denounce ruling, with former Chief of Staff Mark Meadows leading the pack. He went on Fox News to say: ""It's a sad day for America. It's a sad day for Facebook, 'cuz I can tell you, a number of members of Congress are now looking at, do they break up Facebook? Do they make sure that they don't have a monopoly?" (via Twitter). 
House GOP leader Kevin McCarthy even accused the social media giant of moving in the interests of the Democratic Party, posting: "Facebook is more interested in acting like a Democrat Super PAC than a platform for free speech and open debate. If they can ban President Trump, all conservative voices could be next. A House Republican majority will rein in big tech power over our speech." Even Senator Ted Cruz chose to weigh in: "Disgraceful. For every liberal celebrating Trump's social media ban, if the Big Tech oligarchs can muzzle the former President, what's to stop them from silencing you?"
The Oversight Board sent the decision back to Facebook for review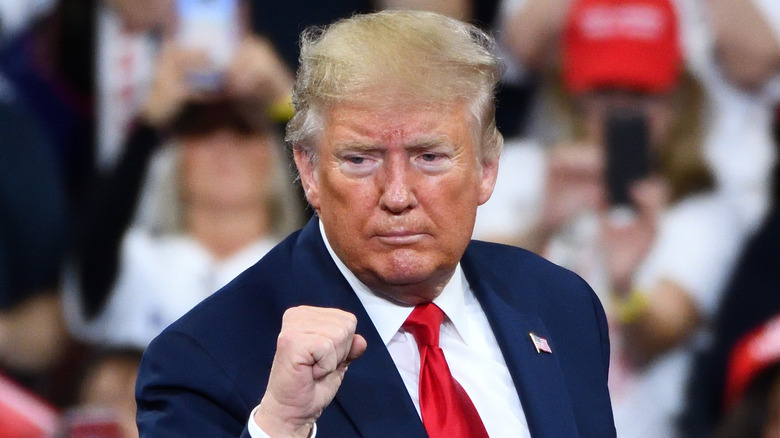 Shutterstock
Before Facebook's Oversight Board announced its decision to uphold the company's ban on former President Donald Trump, St. John's University assistant law professor Kate Klonick had warned that getting the Oversight Board to decide on Trump's future was the only option available to the social media company, because whether it was keeping him on or taking him off, "Both of those decisions are no-win decisions for Facebook," Klonick earlier told Reuters. "So, offloading those to a third party, the Oversight Board, is a win for them no matter what."
But as author Ben Shapiro pointed out via Twitter, the Oversight Board's decision put senior Facebook executives back in the line of fire. He said: "The best part here is that Facebook designed the Oversight Board to relieve responsibility on them to determine compliance with their own standards. So the Oversight Board promptly threw the ball back into Facebook's court."
No matter how upset or jubilant either side of the political fray might be right now, it is worth remembering that today's decision on Donald Trump is not permanent, because per the Oversight Board: "Within 6 months of today, Facebook must review this matter and decide a new penalty that reflects its rules, the severity of the violation, and prospect of future harm. Facebook can either impose a time-limited suspension or account deletion" (via Twitter).