Who Is Lil Baby's Girlfriend?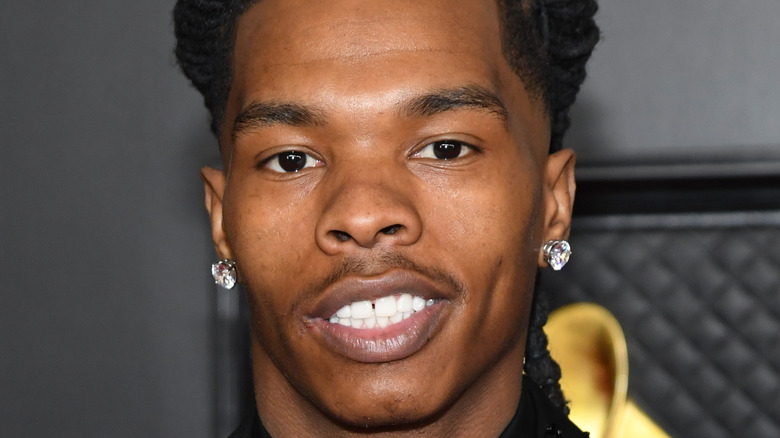 Kevin Mazur/Getty Images
Lil Baby is one of the hottest artists out right now and his love life is just as intriguing to fans as his music. For those who are unaware, the rapper has been in a complicated, on-and-off relationship with Instagram influencer and entrepreneur Jayda Cheaves since 2016. 
Jayda used her bustling social media platform to start her own brand, an online clothing boutique named AmourJayda, (per OtakuKart). Later, she shifted her brand focus to beauty and hair care. She first met Lil Baby through her sister, Ameerah Cheaves. Ameerah, who lived in Atlanta, GA at the time, while Jayda lived in Savannah. According to Jayda, Lil Baby started private messaging her before she left Savannah. Then, he got Ameerah on board with convincing Jayda to move to Atlanta, which she did.
"We finally crossed paths when I moved to Atlanta and we just started vibing," she told DJ Small Eyes in a 2018 interview. "It's pretty serious ... It will be two years coming up really soon." Yet, that same year, the couple dodged rumors of Lil Baby's infidelity. He allegedly cheated with the mother of his first child, though Jayda never acknowledged it. She did, however, announce a pregnancy of her own in September 2018, (per HollywoodLife).
Jayda and Lil Baby went through a solid stretch
Lil Baby and Jayda Cheaves seemed to be going strong in the time after they welcomed their son, Loyal Armani, in February 2019, (per HotNewHipHop). Later in the year, Cheaves opened up about her experiences as a mom and a rapper's girlfriend in an interview with Sheen Magazine.
"My booking schedule is so crazy. My team works really hard to keep me busy, and sometimes I feel bad, but then I have to remind myself that I am doing all this for my baby," she told the outlet. "When I am traveling, my mom helps out a lot. She is amazing! But I make sure that when I am home, it's like I never left. My entire schedule goes to my baby. I don't want him to notice that mommy's not around." 
"Being a girlfriend to a rapper, is much like being a girlfriend to anyone else. You show your partner that you care, support their dreams, and stay in their corner," Cheaves continued. "Of course, my experience may be a tad different and may come with perks, but it comes with some major adjustments as well. But overall, as a girlfriend in general you just have to stay in your man's corner and show him that you're there for him regardless."
Jayda wants to be known for more than being Lil Baby's girlfriend
In early 2020, both Lil Baby and Jayda Cheaves confirmed they had split. "Stop trying to piece together this man interviews, songs etc because we're no longer in a relationship," Cheaves wrote in a since-deleted tweet, (per Elite Daily). "We're also not beefing so plz stop with the negativity. It's no bad blood on my end. & the main focus right now is that we have a 1-year-old to raise. That's it. That's all."
The two briefly rekindled their relationship in early summer 2020 but by the year's end, they were back off again. It looked like it would stick, but fans are questioning their status thanks to a social media update. Cheaves shared a flower arrangement on her Instagram Story on May 3, confirming it was from Lil Baby. "Thank you @lilbaby it's the custom roses for meeeee," she wrote. "Big congrats."
The "congratulations" was for Cheaves's new building for her forthcoming brand, Waydamin Merch, (per The Shade Room). As for Cheaves and Lil Baby, only time will tell whether they're on their way to another reunion or just a supportive friendship – either way, Cheaves is making big moves.