Lil Baby Stuns Fans With His Powerful Performance At The Grammys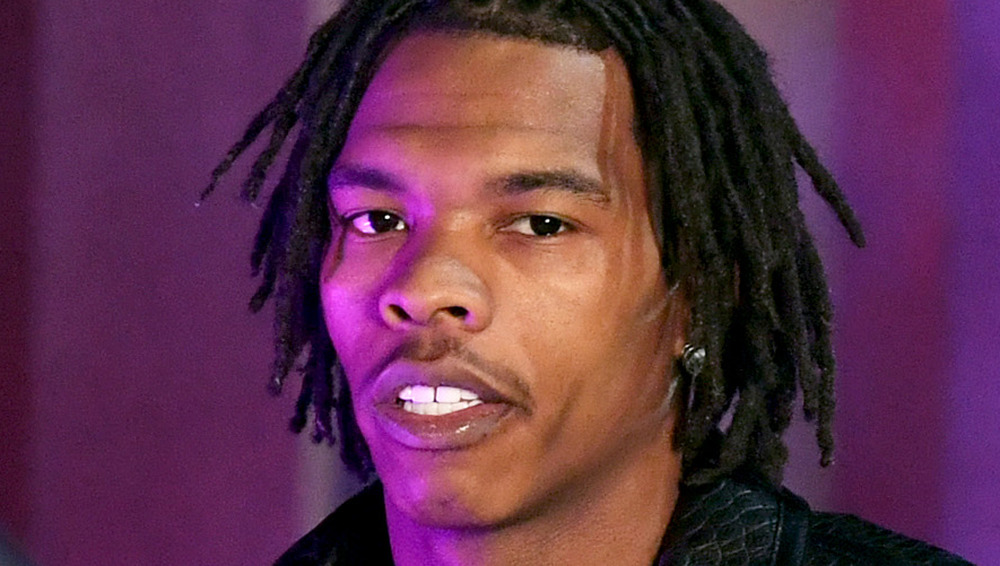 Kevin Winter/Getty Images
The 2021 Grammys have played it safe for most of the night with minimal political or divisive topics addressed. Lil Baby would not allow crowds to ignore the bigger issues, however. The 26-year-old rapper performed his single "The Bigger Picture," referencing police violence in the Black community.
Lil Baby turned the Grammy Awards stage into the tense streets that many Americans saw this summer as protests against police violence and for civil rights took place. As reporter Maya T. Prabhu noted in a tweet, there were references to the death of Rayshard Brooks in particular. Brooks was killed after being found sleeping in a car that was blocking a Wendy's drive-thru. "This performance from @lilbaby4PF appeared to be a reference to the events of the shooting of Rayshard Brooks by police and the burning of the Wendy's afterward," she noted.
"And includes an appearance from @KillerMike. Lots of Atlanta references. #gapol #GRAMMYs"
There was a direct message for President Joe Biden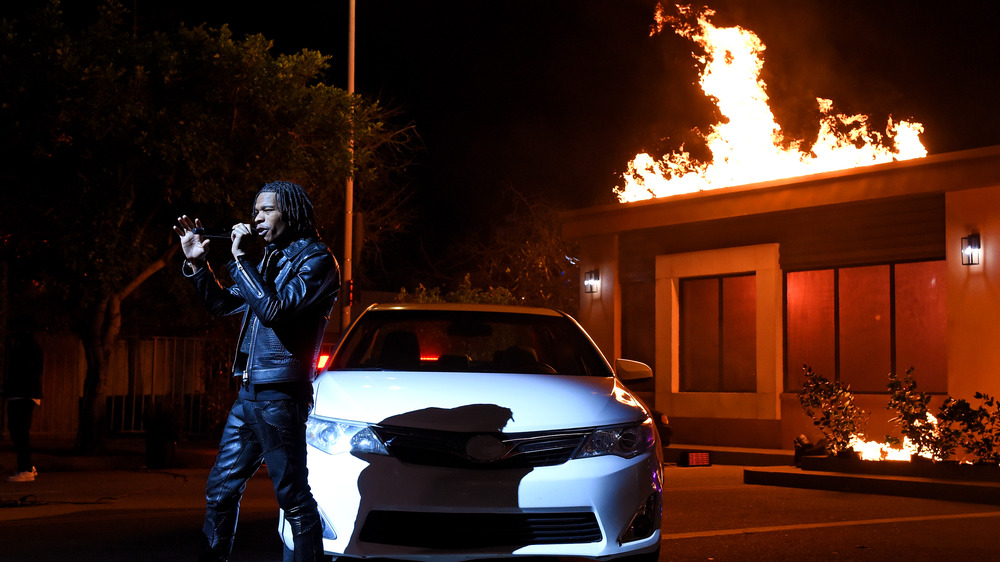 Kevin Winter/Getty Images
Lil Baby's performance wasn't just a re-enactment and his rapping. There was also an appearance by activist Tamika D. Mallory in which she directly addressed President Joe Biden (via Stereogum). "This is a state of emergency. It's been a hell of a year. Hell for over 400 years," Mallory began.
"My people, it's time we stand, it's time we demand the freedom that this land promises. President Biden, we demand justice, equity, policy, and everything else that freedom encompasses. And to accomplish this, we don't need allies, we need accomplices. It's bigger than black and white. This is not a dream. This is our plight," she concluded, closing with a chant of "until freedom."
Her words struck a chord with viewers. That moment was followed up by rapper Killer Mike performing his verse from Run The Jewels' "Walking in the Snow" (per Brooklyn Vegan). In all, it proved to be one of the night's most memorable moments and one that got viewers talking.