Here's What Dr. Ruth's Net Worth Really Is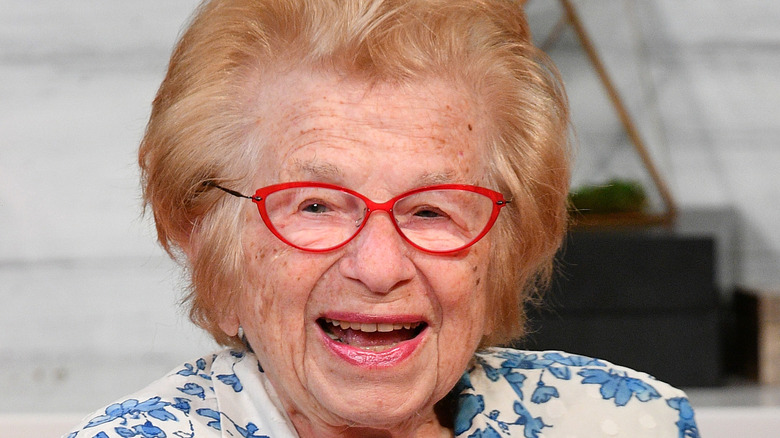 Dia Dipasupil/Getty Images
Over the course of her decades-long career, sex therapist Ruth Westheimer — simply referred to as Dr. Ruth — has amassed a fortune as a talk show host and the author of over 46 books, but these accomplishments didn't come easy. According to the 2019 documentary "Ask Dr. Ruth," Westheimer had to first overcome losing her parents during the Holocaust and escaping her native Germany, which she did at just 10. Despite her hardships, Westheimer told Entertainment Weekly she had no qualms about sharing these tough aspects of her life. 
"I wanted to show things that people don't know, honoring my background and my parents and my grandmother. Once I decided to do it, I knew exactly what I wanted to show. And it came out beautifully," she said. The documentary, on Hulu, also uses animation to outline key moments in Westheimer's childhood — like when she traveled by train to Switzerland where she lived as an orphan during World War II. So after years in the spotlight, how much is Westheimer worth? 
Dr. Ruth made her money by giving brutally honest advice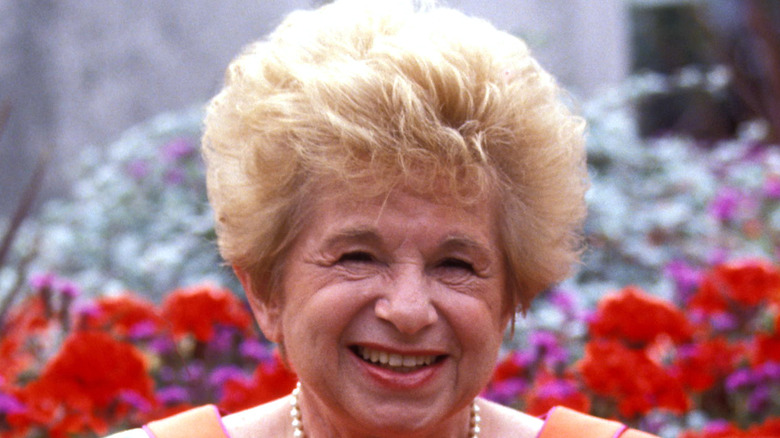 Larry Ellis Collection/Getty Images
Ruth Westheimer traveled to Palestine after World War II, trained as a sniper for the Jewish resistance, studied psychology at Paris-Sorbonne University, and earned a doctoral degree in education from Columbia Teachers College. From there, she worked with Planned Parenthood and her experience sparked her interest in human sexuality. However, her career as a speaker and therapist didn't hit its stride until the 1980s with the success of her radio program "Sexually Speaking" and talk show "Good Sex with Dr. Ruth Westheimer" (via Rolling Stone). At the peak of her media career, Westheimer was one of the few academics to offer advice and talk publicly about taboo subjects like erectile dysfunction and the female orgasm, making her popular with the masses. Books like the 1995 bestseller, "Sex for Dummies," also helped boost her popularity and her bank account.
These days, with the prevalence of sex talk on our television shows (cue "Bridgerton"), Westheimer has stepped back from the more overt aspects of sexuality to explore how technology inhibits our ability to connect. "If it's two people going on a date, that phone is always on the table as if there is something happening in the world they have to know about right now," she said, as noted by Vanity Fair. "People are going to lose the art of conversation." 
This concern for the lost art of human bonding may be why some of Westheimer's more recent books — such as "Dr. Ruth's Relationship Roadmap" and "From You to Two" — are more focused on successful coupling than sexual health. Regardless, Westheimer's empire is still going strong, and her estimated net worth currently standing at $3 million.