Inside Lauren Graham's Friendship With Gilmore Girls Daughter, Alexis Bledel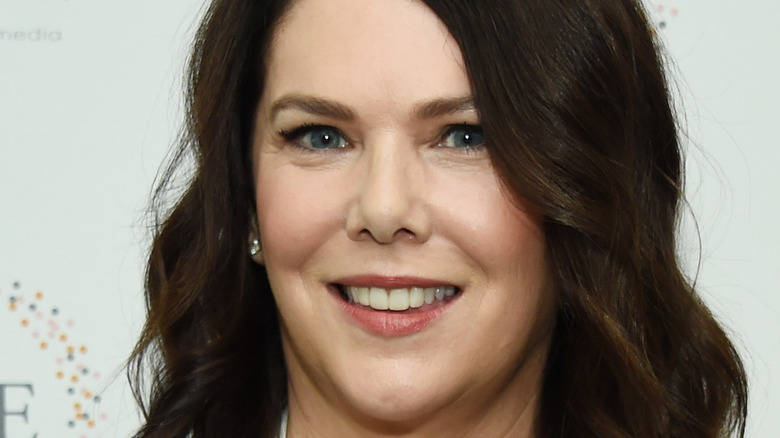 Amanda Edwards/Getty Images
Lauren Graham and Alexis Bledel worked side by side with one another for seven years as they filmed the hit series "Gilmore Girls" (via IMDb). The actresses played a quirky mother and daughter duo who were truly the best of friends. Graham's character, Lorelai, was a single mom who gave birth to her daughter Rory (Bledel) as a teenager. Lorelai then went on to build a beautiful life for her child despite being cut off from her parents' fortune. The two shared similar interests, including a deep love for coffee and breakfast foods, and told each other nearly everything about their lives, including triumphs and heartbreak, per Radio Times.
After working together on the original series, and then the "Gilmore Girls" revival for Netflix in 2016 (via Rotten Tomatoes), some lasting friendships were made between the cast members of the show. "I check in with everybody, but Kelly Bishop is an important friend in my life," Lauren Graham told InStyle of her former co-stars in 2020. "And Yanic [Truesdale, who played Michel] lives in L.A., and I see him a lot. We are a similar age and go out," the actress added. Meanwhile, although Graham and Bledel's characters were as thick as thieves on screen, their real-life relationship is much different than that of Lorelai and Rory's unbreakable bond.
Lauren Graham has love for Alexis Bledel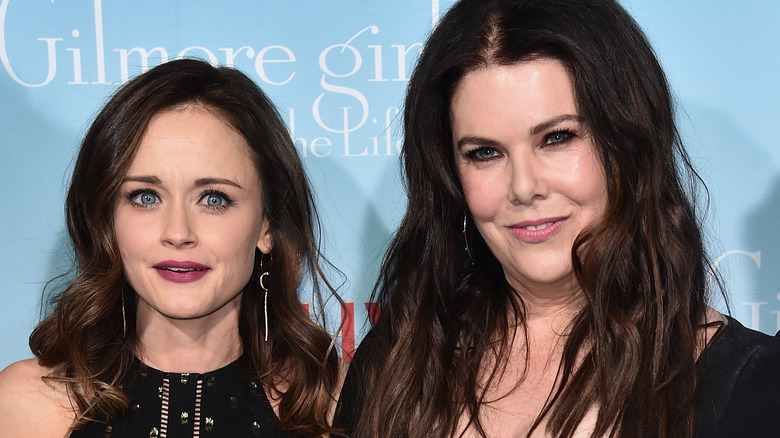 Alberto E. Rodriguez/Getty Images
Lauren Graham has been open about her love for her former co-stars. She's even super close to actress Mae Whitman, who played her daughter on the show "Parenthood" (via The Things). Graham previously revealed that "Mae Whitman is the reason I'm friends with anybody who's cool and 30," (via InStyle). However, when it comes to her "Gilmore Girls' daughter, Alexis Bledel, the two don't seem to have that close connection. "I am so happy for Alexis and all of her success," Graham told the outlet in 2020.
According to Showbiz Cheat Sheet, Graham currently lives in Los Angeles and Bledel resides in Brooklyn. This makes catching up difficult for the pair. However, they appear to share a mutual admiration for one another, and both spoke excitedly about returning for 2016's "Gilmore Girls: A Year In The Life" revival. During an interview with Glamour, Bledel revealed that she was "dazzled" by Graham when they first started working together. For her part, Graham admitted that she thought Bledel was cast perfectly in the role of Rory. "I also thought [she was] perfect for the character. Perfect. I thought we hit it off, and I thought that in enough ways, we look alike. I was always impressed by how much just natural ability she had from the beginning," the actress admitted. Although they're not best friends in reality, Graham and Bledel seem to share affection for each other, which makes for amazing on-screen chemistry.