The Real Reason Aaron Rodgers Just Got Booed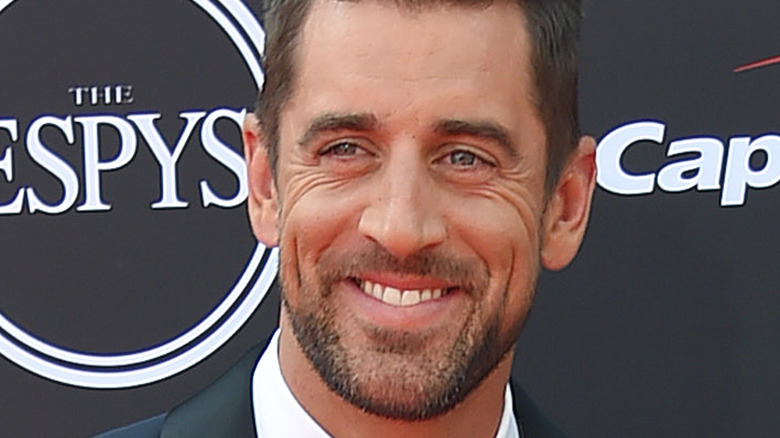 Shutterstock
Aaron Rodgers is the Green Bay Packers' starting quarterback, a position he earned after serving as Brett Favre's backup (during his rookie season in the NFL) and replacement (after Favre's retirement).
His professional achievements include being named Super Bowl MVP in 2011, as well as going 41 games in a row — a record for the most consecutive games — without throwing multiple interceptions (via Celebrity Net Worth). In his personal life, it was recently revealed that he is engaged to actress Shailene Woodley, as reported by Insider.
Despite these high and happy moments, Milwaukee Journal Sentinel reporter Todd Rosiak tweeted that Rodgers was booed on May 4 at a game for minor league baseball club Wisconsin Timber Rattlers (via the New York Post). Even Terry Bradshaw, a former professional football player and a television sports analyst, weighed in and shared his feelings on Rodgers, calling the quarterback "weak" (via Twitter). What led to the booing and the criticism?
Aaron Rodgers reportedly doesn't want to return to the Packers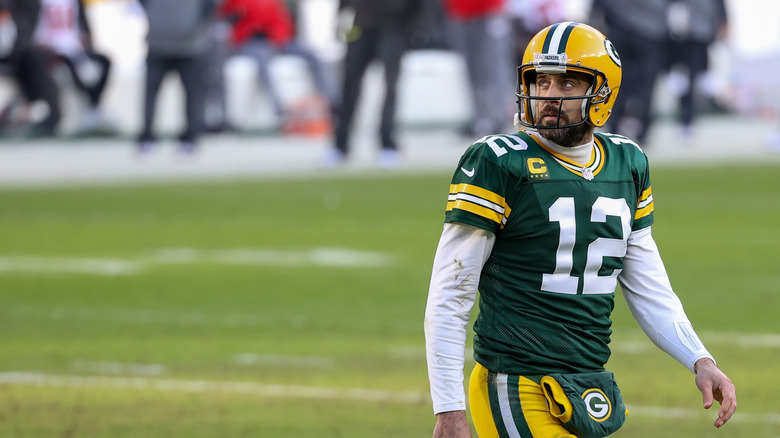 Dylan Buell/Getty Images
At the baseball game, a commercial for Bergstrom Autos came on, which featured Aaron Rodgers. The New York Post reported that he has been considered a hero in Wisconsin, but that during this moment, boos could be heard from the crowd. Why?
Apparently, Rodgers does not want to return to Green Bay and wants to be traded. Some reports have said he would only return if the Packers got rid of Brian Gutekunst, the general manager. Furthermore, some people have not been happy with Rodgers since the Packers lost the NFC Championship earlier this year to the Tampa Bay Buccaneers.
And, as mentioned, Bradshaw has his own thoughts on the issue and was asked on "Moose & Maggie" if the quarterback had the right to be this upset with the organization. His response, as seen in this clip shared on Twitter, was as follows: "Him being that upset shows me how weak he is."