Here's The Most Expensive House Featured On Fixer Upper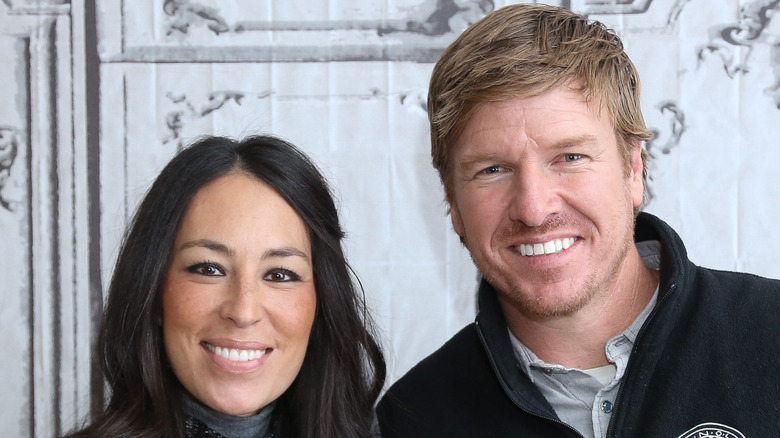 Rob Kim/Getty Images
When "Fixer Upper" first came on the scene in 2013, fans ogled over the beautiful designs and renovations created by husband-and-wife duo, Chip and Joanna Gaines. Since the show started, and eventually ended five years later (via IMDb), Gaines has become a household name and the homes the couple designed have become icons in their own right.
According to Insider, the average budget of a client on "Fixer Upper" is $279,903. Within that budget, Chip and Joanna are tasked with transforming their home. Since the show's inception, secrets have been revealed, including the fact that the furniture used to stage the home on reveal day doesn't always stay in the home and that many people featured on the show turn around and put their newly renovated homes up for sale.
While clients may assume that a home touched by the talented Chip and Joanna Gaines would sell quickly, this isn't always the case. According to House Beautiful, as of 2019, there were still four homes on the market struggling to sell, including the most expensive home featured on "Fixer Upper."
The most expensive house from Fixer Upper is selling for over $1 million
Coined on the show as "Paw Paw's House," the 3-bedroom, 3-bathroom, 210-acre home in Marlin, Texas is the most expensive house featured on "Fixer Upper." The home got its' name because it was built by the current owner's grandfather. The budget for renovations was $250,000 and after Chip and Joanna installed hardwood floors, a copper sink, and concrete countertops, the home price skyrocketed to $1,450,000 when it went back on the market after the show (via House Beautiful).
Local realtor Kristin Clements told Insider that the reason these houses have a hard time selling is because of the price tag. While "Fixer Upper" homes often get a lot of traction, Clements said that people are often coming to see the house, not to buy it. "I just think it's going to take the right buyer who wants to be in Waco and also who can afford a higher price point," she told the outlet. 
It looks like that buyer never turned up for Paw Paw's House. Per Realtor, the expensive "Fixer Upper" house is currently off the market and hasn't been recently sold.