Padma Lakshmi's Net Worth: The Top Chef Host Makes More Than You Think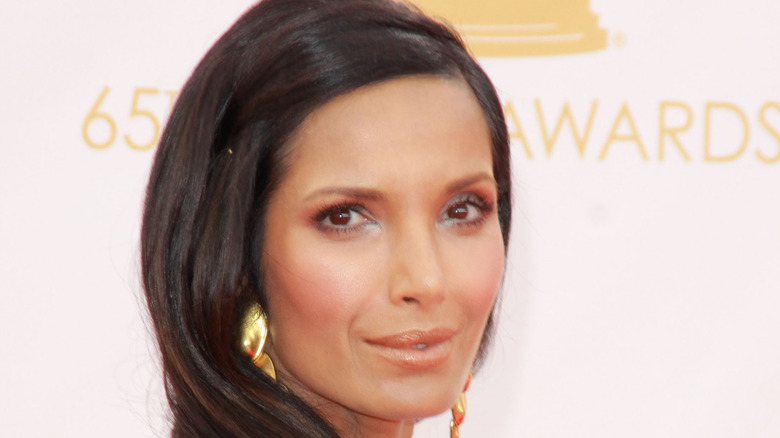 Shutterstock
It's no secret that Padma Lakshmi – who's had a stunning transformation — is a woman of many talents. The Indian-American model, actress, host, chef, and author has had quite an impressive career over the last few decades, and is best known for her hosting gig on the long-running cooking competition, "Top Chef," where she's also served as a judge since its Season 2 premiere on Bravo in 2006 (via IMDb). In addition to her "Top Chef" fame, Lakshmi produced and starred in "Taste the Nation with Padma Lakshmi," which hit streaming service Hulu in 2020 and hosted Food Network's 2001 series, "Padma's Passport." She's made appearances on "The Food That Built America," "The Chew," "Fashion News Live," and "RuPaul's Drag Race," and was even featured in the 2021 documentary, "Her Name is Chef."
And while the "Love, Loss, and What We Ate" author — who has penned a total of five books (via Padma Lakshmi) — told NPR that while she always loved cooking, she "never intended to have a career in food," Lakshmi's culinary journey is mostly responsible for the stunning net worth she's built up over the years.
Padma Lakshmi's net worth is higher than you realize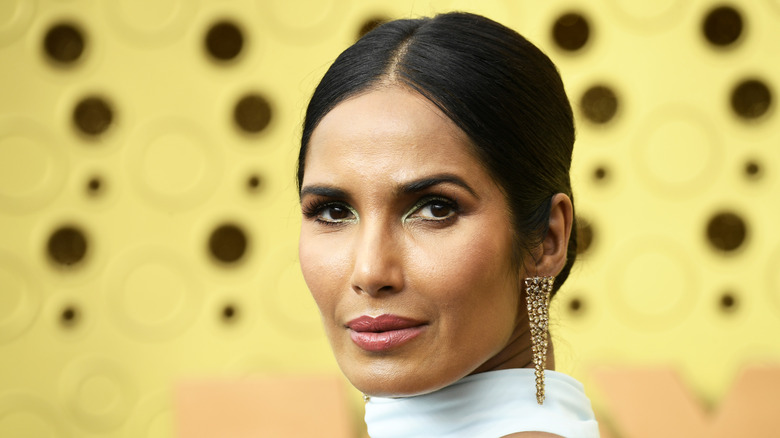 Frazer Harrison/Getty Images
According to Celebrity Net Worth, Padma Lakshmi's net worth is around $40 million. The outlet also reports that Lakshmi makes around $50,000 per "Top Chef" episode, and given the fact that each season has an average of 14+ episodes (via IMDb), Lakshmi's net worth shouldn't come as a surprise to anyone. In addition to the 200+ episodes of "Top Chef" she's done over the years, Lakshmi's best-selling, award-winning cookbooks undoubtedly contribute to her overall net worth.
As far as the chef's real estate portfolio goes, Lakshmi owns a gorgeous apartment in New York City, which she's reportedly been residing in since the 2010s. It features a kitchen decked out with beautiful high-end appliances (no surprise there), tons of storage space, and custom-made black counter tops (via Closer Weekly). "This part of the kitchen is purely vegetarian," she said in a cooking video on Instagram in January of 2021, noting the difference between the white marble counter tops also featured in her stunning kitchen. "No eggs, no meat [or] no fish on this counter or in this sink or in this dishwasher. It's so that my relatives who keep vegetarian for Hindi religious reasons don't feel shy about eating in my house," she said. Can't wait to see what this dynamite lady does next.