The Stunning Transformation Of Padma Lakshmi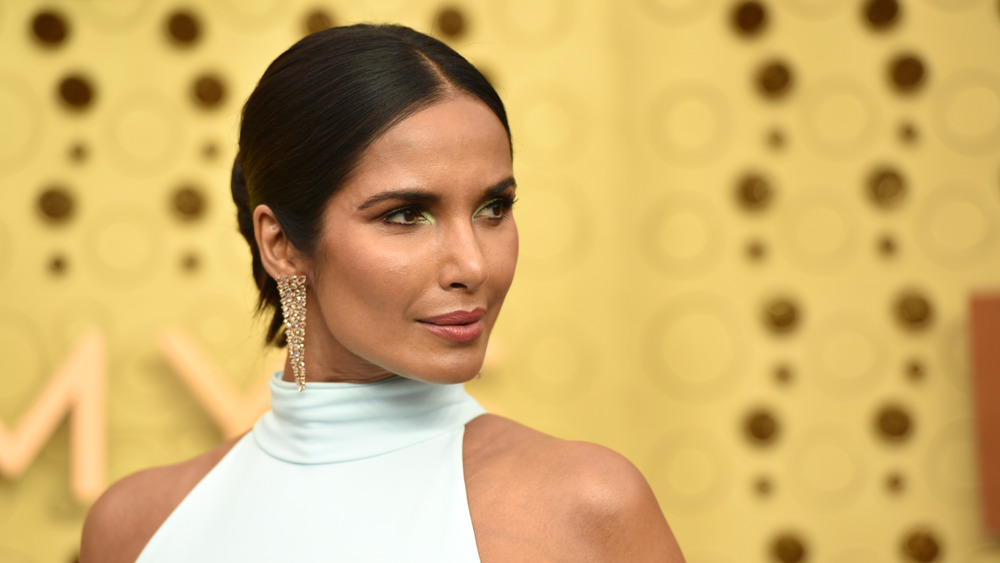 John Shearer/Getty Images
Padma Lakshmi is nothing if not impressive — "host of Top Chef" is just the tip of the iceberg when it comes to Lakshmi's resume. She is also the author of four books, has worked as a model and actress, and is a passionate activist for women's rights.
At age 50, Lakshmi has had an eventful life and she uses her diverse experiences as inspiration in her professional career and her activism. Lakshmi was born in India where she lived until she was four years old. At that time, her parents had divorced and she and her mother made a home for themselves in New York City (via The Washington Post), then eventually moved to Los Angeles. However, Lakshmi remained very connected to her roots and took annual trips back to her birth country to visit family.
Lakshmi attended Clark University and opted to spend her final semester studying abroad in Madrid, Spain. A friend of a friend who happened to be a modeling agent recruited her — but she set the hours. "I didn't want to ruin my GPA in the last semester," Lakshmi explained, so she only went to the agency in the afternoons after classes concluded at 1 p.m. (via Clark University).
Lakshmi continued her modeling career post-grad, but she also branched out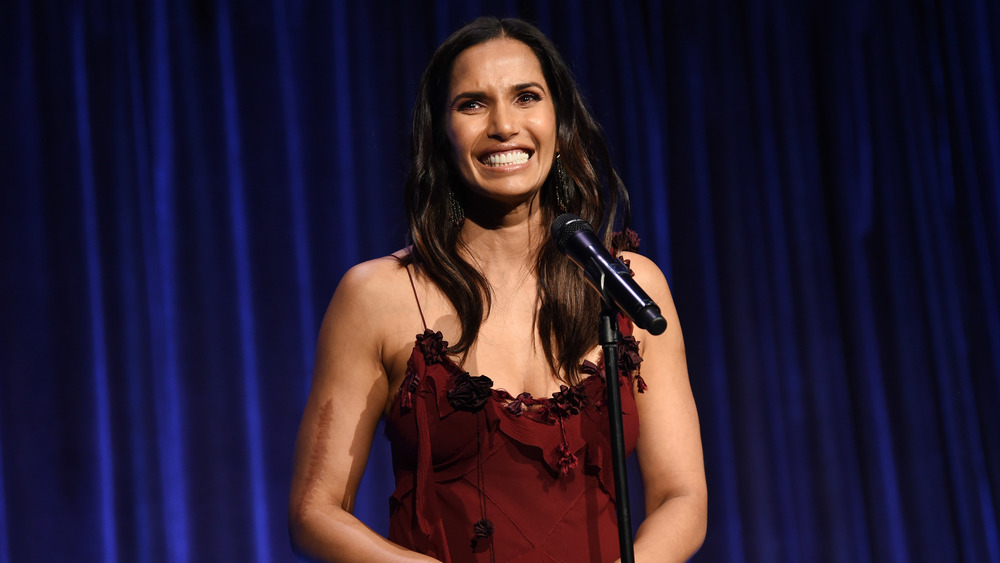 Dimitrios Kambouris/Getty Images
After graduating with her degree in theater and American literature, Padma Lakshmi continued modeling in order to pay off her student loans, as she told NPR in 2020. She had several acting roles (via IMDb), but her dream job was "cookbook author" and Lakshmi made it a reality.
As she recounted to NPR, Lakshmi wrote up three recipes and an essay about why she loves cooking. She included a Tupperware dish of her own cooking during her pitch. "I presented the publisher with the recipe," she recalled. "I said, 'you know, just eat this tonight, warm it up in the microwave,' and I handed it to her." In 1999, Lakshmi published her first cookbook, which became a bestseller (via Mashed) and several others followed. In 2006 she began hosting Top Chef, and several years later she became a mom: Lakshmi's daughter Krishna was born in February 2010.
Lakshmi has been involved in politics as an activist for a long time, but the historic election of 2020 was especially emotional for her as a woman of South Asian descent. "There are so many little brown and black girls out there who will finally see themselves in their leaders, but only if we vote," she wrote in an October Instagram post. Lakshmi is also the co-founder of the Endometriosis Foundation of America, having developed the medical condition herself as a teenager. Whatever Lakshmi does next, it's bound to be amazing.