What Does Jason Aldean's Got What I Got Mean?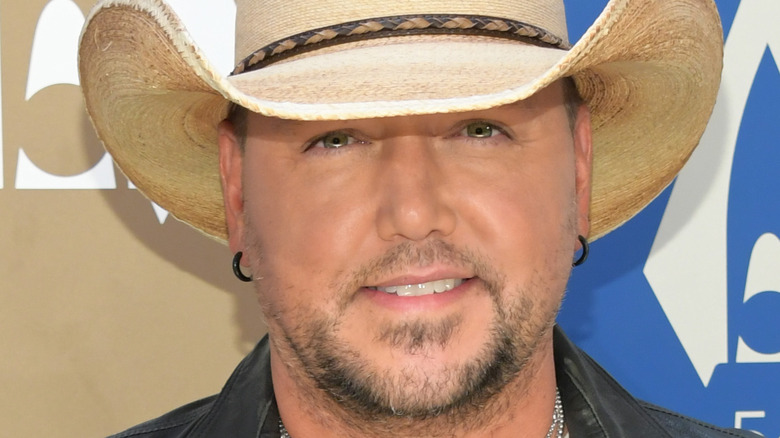 Jason Kempin/Getty Images
Country music superstar Jason Aldean has been entertaining fans for nearly 15 years. The three-time ACM Entertainer of the Year has had 23 no. 1 hits, with more than 18 million albums sold. In addition, Aldean is the only country singer to top the all-genre Billboard 200 four times, according to his website.
However, success didn't come easy to Aldean. In fact, he was ready to give up on his music career entirely when he was offered a recording contract with Broken Bow Records. He went on to launch his own record label, Night Train Records, in 2019, making his friend Tyler Farr the label's first signee (per The Boot). Now Aldean is gearing up to release his tenth studio album. As fans anxiously await its arrival, they can continue to enjoy his 2019 work, "9."
"Early on I always thought if we ever got to make nine albums, I'm going to call it 9," explained Aldean, according to The Boot. "It was my baseball number growing up, and it's just kind of always been my lucky number. I remember cutting the first album and thinking, 'That's forever away,' and now here we are. I don't know, it's really special we made it this far — so, it's more for me than anybody else – but, it means a lot."
Jason Aldean's wife loves the song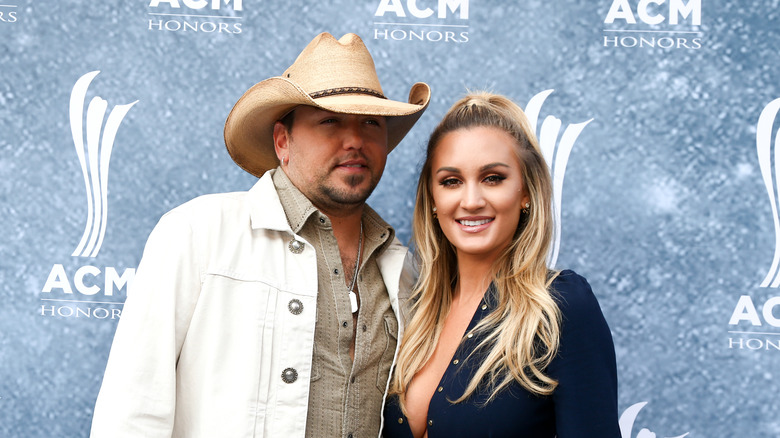 Shutterstock
Jason Aldean's album "9" features 16 songs, with one of the most popular being "Got What I Got." The track includes Aldean's favorite lyrics on the album: "When I got what I got, I don't miss what I had / The old me before you belongs to the past."
"Do you ever wish you had anything else, relationship wise, do you ever wish you had this versus that, and you're basically just saying when I got what I got — no, I don't want anything else," Aldean explained about the meaning of the lyrics (per Songfacts).
In fact, Aldean revealed that the track is his wife's favorite. "It's a little bit of a throwback. When it first comes on, it reminds me of, like, a Boyz II Men record or something," he told The Boot. "But it was just a cool song, and [my wife] Brittany, that's her favorite song on the album. That's always a thing. On the last album, it was 'You Make It Easy' — that was the song she flipped about. And, obviously, that was a good call! Whenever she goes, 'All the girls are gonna love that song,' I'm like, 'Alright, that's why I cut it!'"