Why Your COVID-19 Booster May Not Be An Injection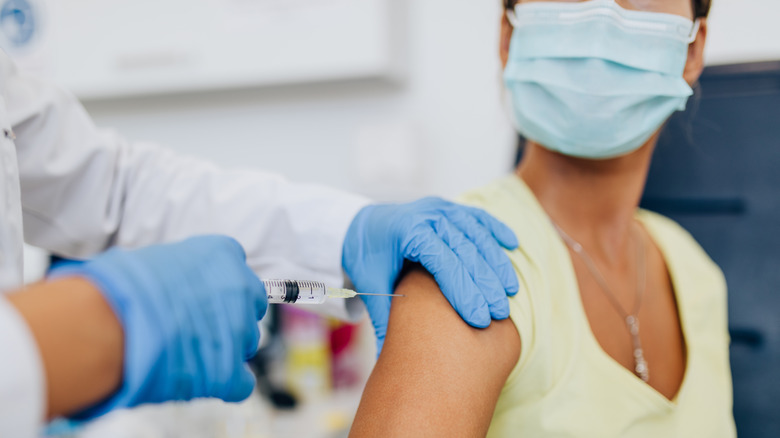 Shutterstock
We already know that the initial COVID-19 series of shots or one shot, in the case of the Johnson & Johnson vaccine, will not offer us protection against the virus forever, with initial research indicating shots provide immunity for at least six months. It's thought people will need to get booster shots annually, with Dr. Fauci saying the time period in between boosters could be longer — perhaps 18 months.
Now, reports are indicating COVID-19 boosters may not be given in the form of injections at all. Indeed, according to CBS News, while the booster may be combined with the annual flu shot, fully vaccinated people may eventually receive protection against COVID-19 via a patch or pill instead. The Wall Street Journal further reports the booster may be given in the form of a nasal spray.
What else we know about the COVID-19 booster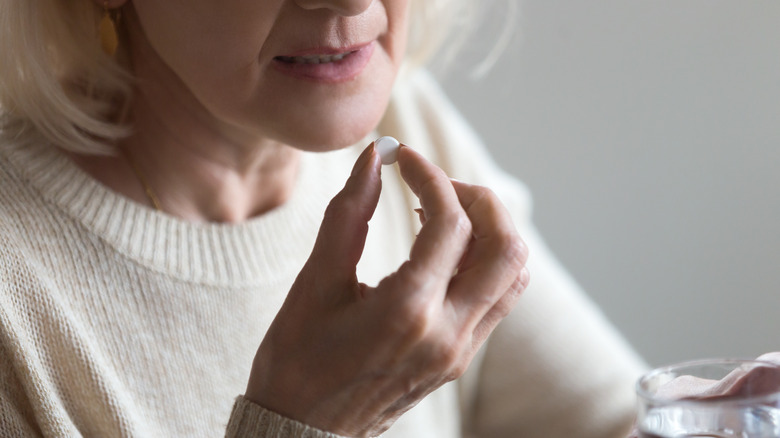 Shutterstock
According to CNBC, during an earnings call Tuesday, Pfizer executives said that just like with the rollout of the initial COVID-19 shots, the elderly and people with preexisting medical conditions, and those most at risk for getting seriously ill, are expected to be the first to get COVID boosters, no matter what form the boosters take.
The outlet further reports that frighteningly, the strong protection against the virus that the shots offer up front, may fade over time. Therefore, Pfizer CEO Albert Bourla said on the call, "Based on what we've seen, we believe that a durable demand for our Covid-19 vaccine, similar to that of the flu vaccines, is a likely outcome."
Meanwhile, The Wall Street Journal reports that newer forms of the vaccine — the pills and sprays for instance and those being developed in government labs and by competitor companies — could provide longer lasting protection against the virus, and even against variants. Scientists are also working on a booster that would also protect people against potential future pandemics.