Here's Why Kim Plath's Book Had Fans Seeing Red
TLC's "Welcome to Plathville" offered viewers an irresistible insight into the unconventional Plath family, religious fundamentalists living off the grid in rural Georgia who look to God for guidance in all matters. The clan is headed up by Kim and Barry Plath, dedicated parents to nine children who tackle homeschooling, keep their kids off social media, and even ban them from drinking soda or eating candy. The first season hooked us all in immediately, primarily because the Plaths' way of life was so different. 
When Season 2 rolled around, questions began to surface about whether the Plaths' extreme parenting approach was actually healthy, particularly as eldest son, Ethan, continued to distance himself from them, while teenagers Micah and Moriah defiantly moved out of the family home, challenging Kim and Barry about the way they'd been raised. As it turns out, the matriarch wrote a parenting book, suggesting she's an expert — even if fans, and some of her own children, would disagree.
Welcome to Plathville viewers were shocked by her parenting style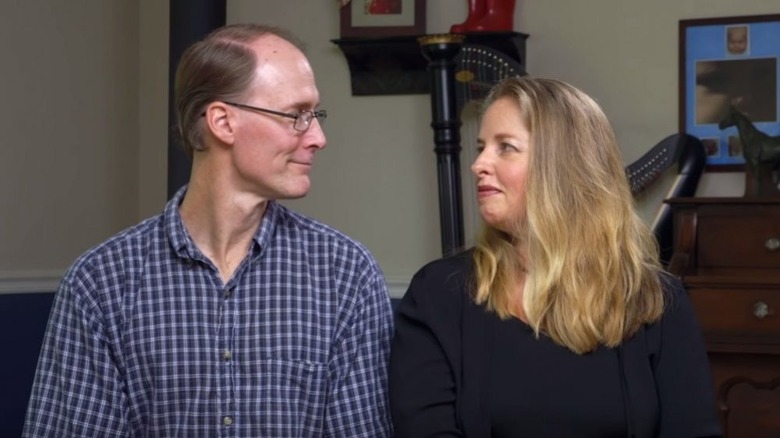 TLC
In 2013, Kim Plath released "Intuitive Motherhood — Trusting Your Body's Wisdom for Birth and Beyond." The self-published tome is about pregnancy, giving birth, babies, and other "obscure nuggets that you're unlikely to encounter in most mainstream baby books" (via Good Reads). 
Over on Reddit, commenters were incensed she would release a parenting book, given what they viewed as significant evidence against her parenting methods on "Welcome to Plathville." One quipped, "We need the sequel — the one about avoiding running them over," in reference to the sad and by all accounts accidental death of young Joshua Plath. 
One respondent argued the book should actually be titled, "Incompetent Motherhood: How to Abuse Your Children Through Control," claiming there's "something sinister and wrong" with the Plath parents and even describing them as "sociopaths." The writer predicted the Plath kids "will need a lifetime of therapy." 
Another Reddit user pointed out Kim's relationship with most of her children is strained at best, so she's not in a position to offer advice. In fact, the commenter said the only way readers could see the book as helpful was in a "do the exact opposite of what I'm writing" way.