What You Need To Know About Peloton's Treadmill Recall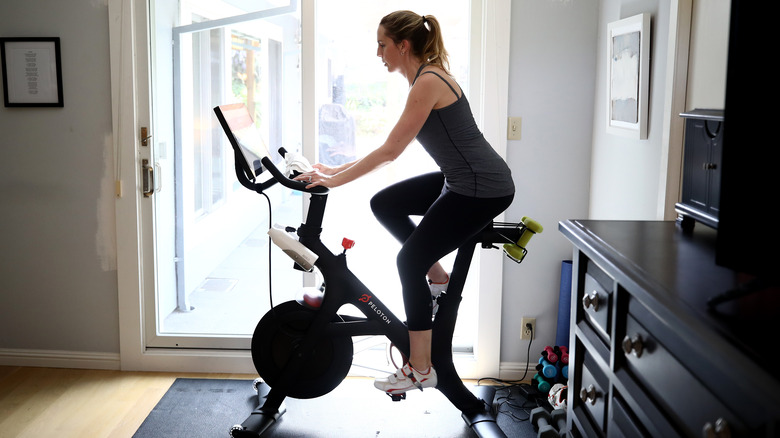 Shutterstock
Exercise equipment company Peloton officially recalled both its Tread+ and Tread treadmills on Wednesday, admitting the products' risks after a fight with the Consumer Product Safety Commission (via CNN). Owners of the Tread+ and Tread are shocked and appalled in equal measure, and with good reason: The treadmills' flaws have led to more than 70 injuries, including one six-year-old's tragic death (via The New York Times).
As per The New York Times, the CPSC issued a warning a month ago regarding Peloton's treadmill's safety concerns, citing the several reported injuries and the child death. As described by the CPSC, multiple reports showed "children becoming entrapped, pinned, and pulled under" the treadmills, as well as pets and objects. The commission even released a video showing a child getting sucked under the machine, showing serious "possible harm" (via CNN).
Even with terrifying evidence, Peloton refused to abide by the CPSC's recommendations for recall in a move that Consumer Reports deemed "outrageous" (via CNN). In fact, Peloton said in April that the CPSC's warnings were "inaccurate and misleading," instead of immediately agreeing to the recall.
On Wednesday, Peloton CEO John Foley issued a statement that their ambivalence to recall was "a mistake" and apologized for not "[engaging] more productively" with the CPSC (via CPSC). Doing a full 180, Foley said "the decision to recall both products was the right thing to do." So now that the recall has officially been issued for 125,000 treadmills, who will the pull-back affect and how will it work?
Everything to know about the recall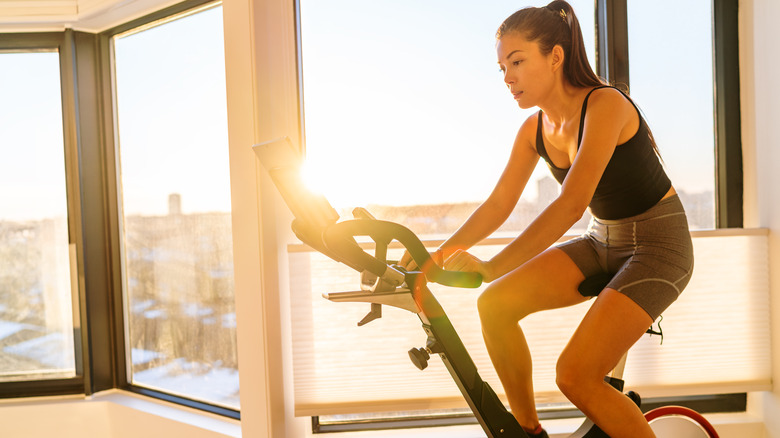 Ezra Shaw/Getty Images
Peloton treadmill owners should know that the recall only affects Tread and Tread+ machines sold in the U.S. from November to March (via The New York Times). While it took three weeks for the company to agree with the CPSC's "urgent warning" against the treadmills, Peloton will now offer a full refund for the $4,295 Tread+ machine. The $2,495 Tread hasn't been released in the U.S. yet, but it was still pulled off the website (via CNN).
Moreover, The New York Times reports that Peloton is also working on offering a repair for the machines "in the coming weeks" that will lock the Tread+ after use and require a passcode to unlock it. The changes to the software are set to make the machines completely safe, with commission chairman Robert S. Adler citing the measures as "steps to prevent further harm." With 70-plus reports of adults, children, pets, and objects pulled under the treadmills, plus one death, it's no wonder moves are being made quickly.
Still, Peloton is recommending consumers to keep machines and keys away from children, but is likewise admitting fault in the situation. Either way, the dangerous treadmills are now off the market, but consumers are still wondering what took the brand so long — especially considering users have reported injuries since January 2019 (via Business Insider).