Who Is More Educated - Bill Or Melinda Gates?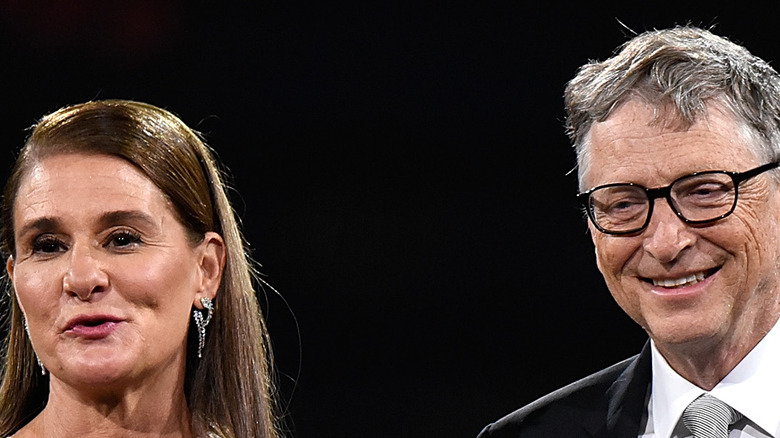 Kevin Mazur/Getty Images
As many people know, one of the primary components of Bill and Melinda Gates' foundation is education. For their work in the sector of Kindergarten through 12th grade education, the organization's website boasts the following goal: "To significantly increase the number of Black and Brown students experiencing poverty who graduate from high school, enroll in a postsecondary institution, and are on track in their first year to obtain a credential with labor-market value." 
Fighting inequality in education has always been a top priority for the philanthropic power couple. In 2017, they announced their plan to invest a whopping $1.7 billion into the U.S. public education system, per CNBC. In the press release, Bill said, "Without success in college or career preparation programs, students will have limited economic mobility and fewer opportunities throughout their lives. This threatens not only their economic future but the economic future and competitiveness of the United States." True that. 
But all the talk about education certainly begs the question — how educated are Bill and Melinda themselves, and what do we not know about the famous tech entrepreneur? 
Bill Gates famously dropped out of Harvard to start Microsoft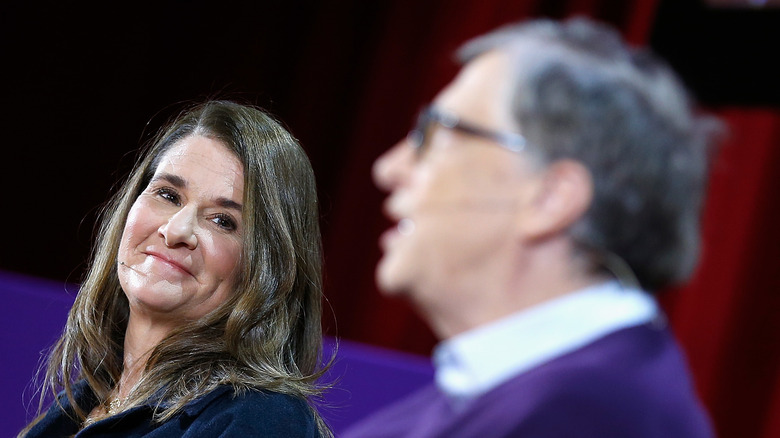 John Lamparski/Getty Images
Despite the fact that he's spent billions on education initiatives, Bill Gates only made it halfway through his Harvard education and ended up dropping out after just two years (via CNBC). He used his newfound freedom to start Microsoft, the company that made him a millionaire by the young age of 26. 
Just as it was for fellow college dropouts — such as Michael Dell, Steve Jobs, Mark Zuckerberg, and Julian Assange, per CNBC – Bill's decision to end his college career was a far cry from failure. However, he does have some regrets. "I wish I had gotten to know more people," he told Harvard students in a Q&A, as noted by CNBC. "I was just so into being good at the classes and taking lots of classes." 
Bill's (soon to be ex) wife and co-chair, Melinda Gates, on the other hand, had her sights set on college from an early age and there was nothing that would derail that dream. According to Insider, she helped her father run his rental property business in order to raise the necessary funds for her education. After graduating high school as the valedictorian of her class, Melinda earned two undergraduate degrees and a graduate degree from Duke University in just five years. Shortly after graduating, she got recruited by Microsoft — which had just gone public — to be a project manager, and the rest is history. When to comes to education level, Melinda is the clear prizewinner.