Making The Cut Season 2 - Details We Know So Far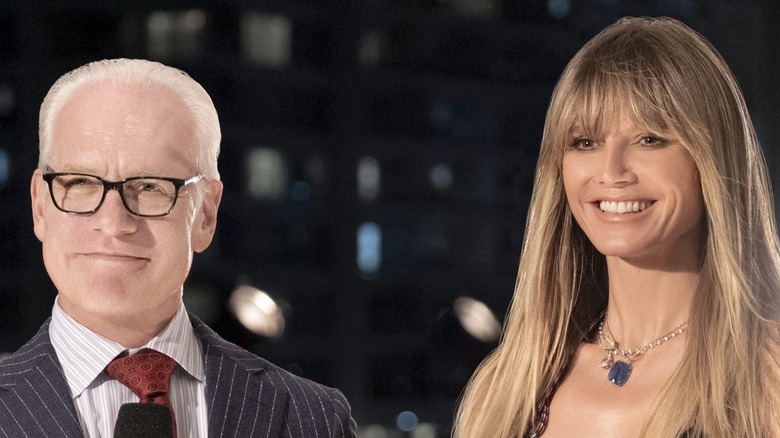 Amazon Prime Video
Since first premiering on Amazon Prime Video in 2020, "Making the Cut" has quickly become a new favorite among the biggest fans of fashion design and reality competition shows, delighting viewers with its high-stakes competition involving a talented group of designers from all over the world. Hosted by "Project Runway" alums and iconic fashion duo Heidi Klum and Tim Gunn, the fashion competition show follows contestants as they are faced with challenges that test not only their design skills, but also their ability to run a business and fashion brand (via TV Insider).
Luckily, it seems the series is coming back for even more very soon, as Deadline reports that the 2nd season of "Making the Cut" is just around the corner — and will feature a whole new lineup of designers and entrepreneurs. If you're wondering what to expect (and what to get excited for!) about the show's return, read on below for everything we know so far about Season 2 of "Making the Cut" — including the show's release date, what to know about the new judges and designers, and more.
The 2nd season of Making the Cut will welcome a new group of judges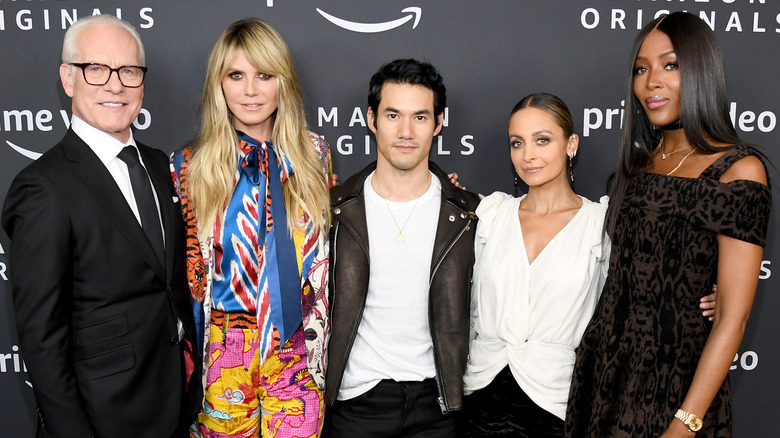 Kevin Mazur/Getty Images
As announced by Deadline, the 2nd season of "Making the Cut" will premiere on Friday, July 16, on Amazon Prime Video, with new episodes available weekly. The season will feature 10 new designers vying for the grand prize, which includes $1 million and a mentorship with Amazon Fashion (via ET).
Thankfully, Season 2 will have Heidi Klum and Tim Gunn returning as hosts — but it will also see some minor changes, including a new lineup of judges. The show will sadly be saying goodbye (or rather, "auf wiedersehen") to last year's judges Naomi Campbell, Nicole Richie, Chiara Ferragni, Carine Roitfeld, and Joseph Altuzarra — but taking their places will be two new talented judges, supermodel Winnie Harlow and Moschino creative director Jeremy Scott (via Deadline). Plus, there will be additional guest judges throughout the season, including designers Shiona Turini and Prabal Gurung.
As for this season's new group of contestants, they reportedly come from all corners of the world. This year's talented designers are Ally Ferguson (Los Angeles, California), Andrea Pitter (Brooklyn, New York), Andrea Salazar (Medellín, Colombia), Dushyant Asthana (Jaipur, India), Gary Graham (Franklin, New York), Joshua Scacheri (London, England), founder Lendrell Martin (South Orange, New Jersey), Lucie Brochard (Paris, France), Olivia OBlanc (New Orleans, Louisiana), and Raf Swiader ( Sosnowiec, Poland).
Making the Cut will also see a change of scenery in Season 2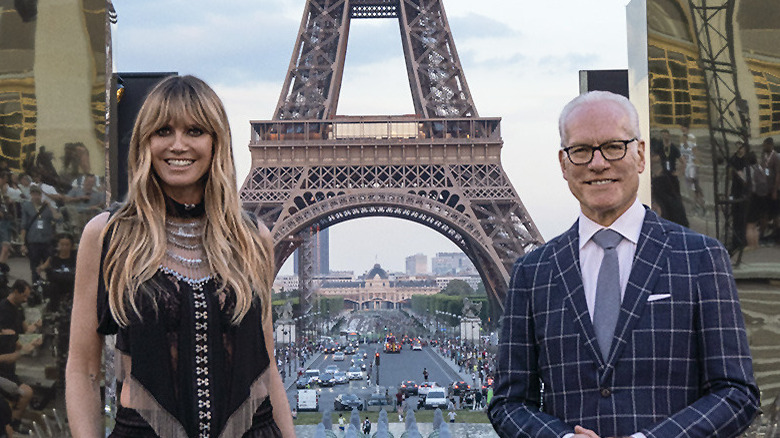 Amazon Prime Video
Besides new judges and designers, another small change for the 2nd season of "Making the Cut" is the location. While the show's 1st season featured exciting locations from all around the globe — with designers jetting off to cities like Tokyo, Paris, and New York City — Variety reports that this year's competition was filmed solely in Los Angeles due to the ongoing coronavirus pandemic.
"I am so excited to be in my hometown of Los Angeles with such a talented group of designers and judges for season two," Klum said in a recent press release (via Variety). "This last year brought so many unforeseen challenges across the globe, so I feel grateful that we were able to safely film as Tim and I continue our journey to find the next great global fashion brand."
We don't know about you, but we definitely can't wait for "Making the Cut" to finally return to our screens this summer!