What Does Lady Gaga's Stupid Love Mean?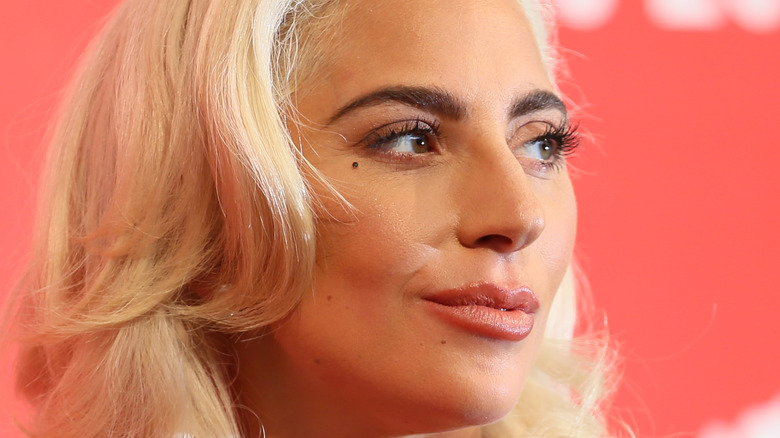 Shutterstock
She drops nothing but bops, but there's always more meaning than just a catchy tune to Lady Gaga's songs. 
On "Stupid Love," off the singer's sixth studio album, "Chromatica," she worked to transform the hurt she feels into joy, taking a tough experience and making it beautiful. While the lyrics on the chorus are all about wanting someone's "stupid love," Gaga made it clear that she's as "far from the shallow" as she's ever been.
"I put all my heart, all my pain, all my messages from the other realm that I hear of what they ... what they tell me to tell the world and I put it into music that I believe to be so fun and you know, energetically really pure, and I want people to dance and feel happy," she said about "Chromatica" while talking with Zane Lowe for his New Music Daily on Apple Music, per Billboard. For Lady Gaga, it's all about spreading the love.
Stupid Love is all about moving forward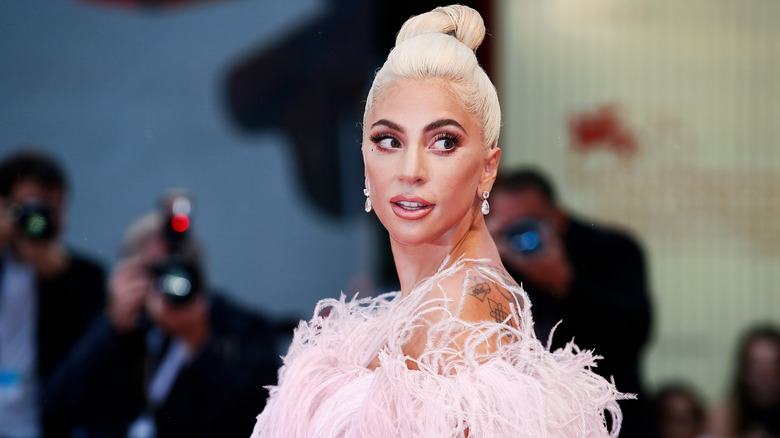 Shutterstock
In the opening lyrics of Lady Gaga's "Stupid Love" (via Genius), she sings, "You're the one that I've been waiting for / Gotta quit this cryin', nobody's gonna / Heal me if I don't open the door / Kinda hard to believe, gotta have faith in me." Considering the song came out in February 2020, it's not hard to connect the dots to her engagement with Christian Carino, a talent agent she dated for about two years. According to Elle, the couple was first spotted together in January 2017 — and they were last spotted together in January 2019 before they ended their relationship.
In the wake of her split, Lady Gaga moved on to new love interests. While she took a while to heal, it seems she ultimately realized that new love can help you move on from old love, just like "Stupid Love" references. In the summer of 2019, she struck up what appeared to be a summer fling with sound engineer Dan Horton, and in January 2020, she went Instagram official with her new boo, an entrepreneur named Michael Polansky. "Stupid Love" may not have been written with him in mind, but it's likely their relationship helped Lady Gaga address her past hurts.
In March 2020, she took to Instagram to share a photo of herself and Polansky, which she captions, "I've got a STUPID love." Too cute!