The Truth About The House Bill Gates Rented With His Ex-Girlfriend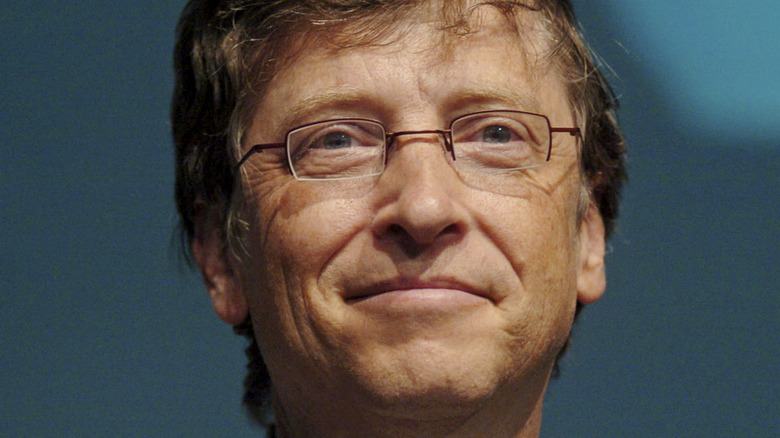 Shutterstock
Every so often, a celebrity news story breaks that genuinely catches just about everyone by surprise. On May 3, 2021, when Bill and Melinda Gates chose to quietly announce their intent to divorce, people couldn't believe what they were reading. After all, the couple had stuck it out for 27 years: what could have gone wrong?
While Bill and Melinda have stayed quiet about the details of their failing marriage, speculation has run wild. Many are wondering if the unusual relationship Bill maintained with an ex-girlfriend, Ann Winblad, has something to do with the split. Bill has been open about the annual trips he takes with Winblad to North Carolina, even mentioning the trips in a 1997 interview with Time that also included an interview with Winblad herself. She told the magazine, "We share our thoughts about the world and ourselves. And we marvel about how, as two young overachievers, we began a great adventure on the fringes of a little-known industry and it landed us at the center of an amazing universe."
Now, you can see the inside of the house Bill Gates and Winblad shared for yourself.
Bill Gates and Ann Winblad visited a beach house each year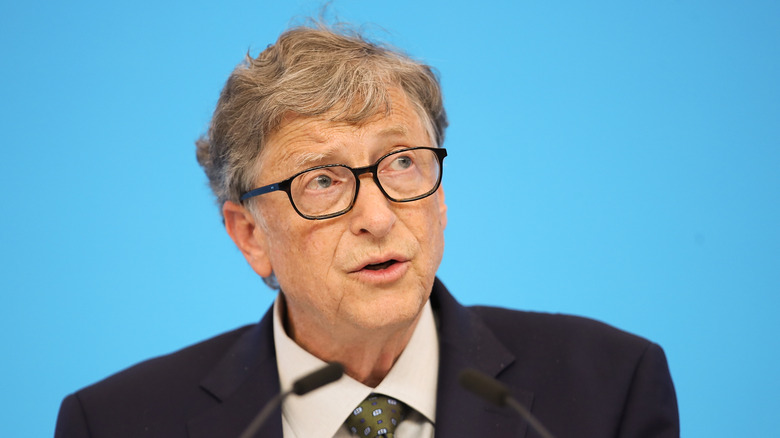 Lintao Zhang/Getty Images
The New York Post has published photos of the beach house that is reportedly shared by Bill Gates and Ann Winblad each year. The publication also notes that while Winblad is listed as a trustee of the property, it's been rented out to others since 2016. 
The three-story blue home is certainly comfortable — its features include a private walkway that leads directly to a gazebo and to the ocean itself. The home is also available for rent on Airbnb through a company called Seaside Vacations, and the listing notes, "Spectacular views and direct beach access await you at Castle Sween, a wonderful 4-bedroom oceanfront vacation home located in the popular town of Corolla."
Whatever the nature of the relationship between Winblad and Gates is, the fact remains that she's currently happily married to Alex Kline, the brother of actor Kevin Kline. The Sun notes that the two married in 2015, and that Kline runs his own private investigation firm called Alex Kline Investigation & Research Service.