Here's How Old Princess Charlotte Really Thinks She Is, According To Prince William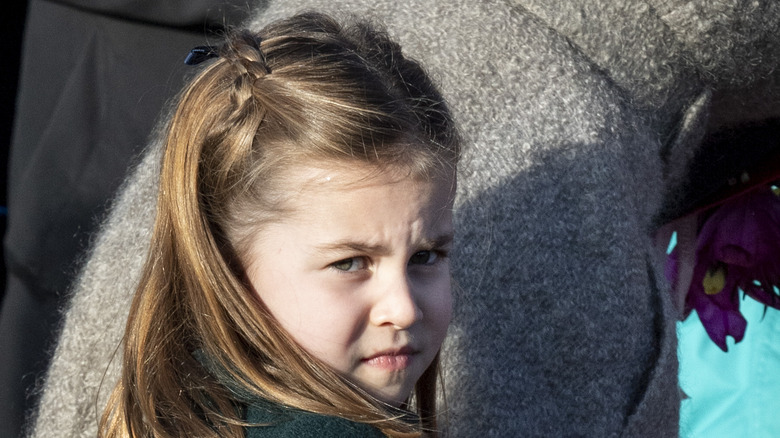 Uk Press Pool/Getty Images
Princess Charlotte may have just turned six, but that isn't the age she thinks she is. Apparently, she tells people that she's 16!
During an official engagement this week, Prince William said that his daughter tells people she's ten years older than she actually is and that she'll also say, "I'm six now. I'll do what I want." As for how they celebrated her recent birthday, the father of three was happy to share that the family had a great day together.
Prince William was visiting the Babcock Vehicle Engineering firm in the West Midlands area of the UK, Hello! reports, when the company's HR leader asked him about Princess Charlotte's birthday. "She had a lovely day, thank you," he responded. "Last year it was her birthday in lockdown but this year we were able to have one other family over. They grow up very fast. It was great fun."
The family spent the day at their country home in Norfolk, he revealed, and the five of them enjoyed the long weekend during the bank holiday together.
The Cambridges didn't post Princess Charlotte's official birthday portrait on Instagram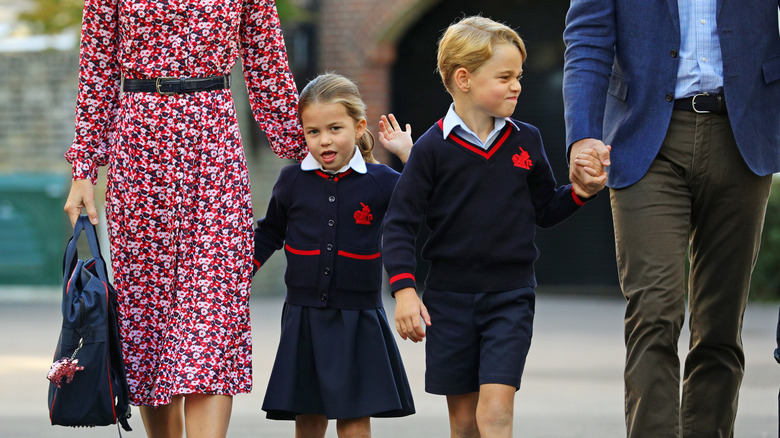 Wpa Pool/Getty Images
Prince William's trip to Babcock Vehicle Engineering centered around the company's response to the pandemic. He thanked them for their work over the last year to support vital services like the military, police and paramedics with their products and materials.
While Princess Charlotte's commemorative sixth birthday photo made the rounds online — showing a smiling Princess in a floral dress — her parents opted to keep it off of their platforms. According to Hello! Prince William participated in a social media black out to take a stand against online abuse and racism, so the family didn't post her portrait this year on Instagram or Twitter.
On Twitter, he wrote, "As President of the FA I join the entire football community in the social media boycott this weekend. W."
Even though her parents didn't share it, the portrait has many people noting the similarities between Prince William and his daughter, People notes. Apparently, Kate Middleton recently took them shopping in London and the two used their own money for their purchases. Growing up fast indeed!