How Much Is AC/DC Actually Worth?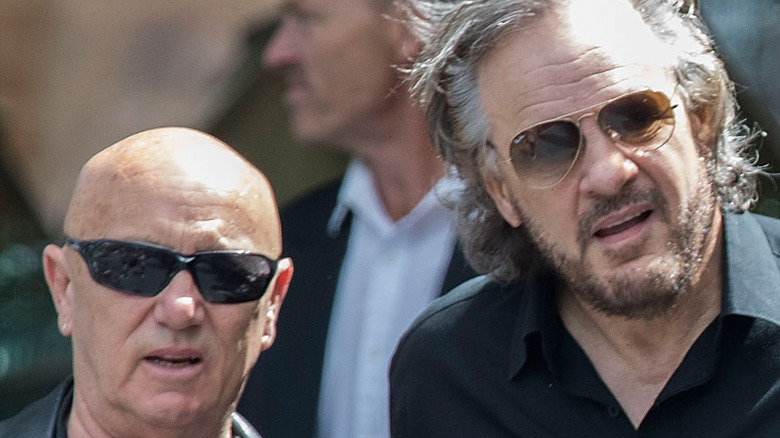 Michele Mossop/Getty Images
We may receive a commission on purchases made from links.
AC/DC, the legendary Australian rock and roll band who has sold over 200 million records, making them one of the most successful bands in history, may be worth even more than you think (via The Richest). 
According to Guitar World, AC/DC is one of America's top five best selling bands of all time, so it may be a bit of a shock to hear that AC/DC only had two number one hits (per Billboard). The Richest confirms the rock band does hold 12 music awards, including six Australia by the Australasian Performing Right Association Awards, four Australian Recording Industry Association Awards, one Grammy, and one Rock on Request Award.
The famous sing-a-long songs and party favorites, 25 years post peak, still play everywhere, from grocery stores and bars, to wedding receptions and birthday parties. Even blockbuster movies, "Iron Man" and "Daddy's Home" for example, continue to use AC/DC songs for epic memorable scenes. 
AC/DC has a shocking net worth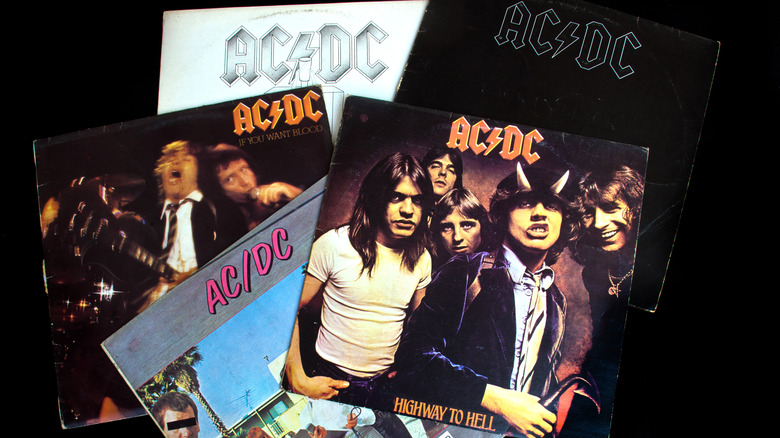 Shutterstock
Rock stars typically make a,lot of money from multiple avenues, including album sales, tours, and merchandise. AC/DC is no exception, with their past records still being sold, and their latest studio album release, Power Up, the Aussie bred band's worth continues to grow, (via Gold Mine Mag). With more than three decades into their career,  AC/DC no interest in retiring any time soon.
Classic Dujour puts AC/DC as the No. 7 best selling rock acts of all time, a worthy accolade for a hard rock band. In 2015, Music Feeds reports that AC/DC was the highest paid rock band of the year, earning $67.5 million beating the Rolling Stones and Paul McCartney. While this is an impressive number, it's the bands net worth that will really shock you. 
The Richest reports the popular group is worth an estimated $380 million. Not too shabby for a rock and roll band with only two No. 1 hits.