What Does Machine Gun Kelly's My Ex's Best Friend Mean?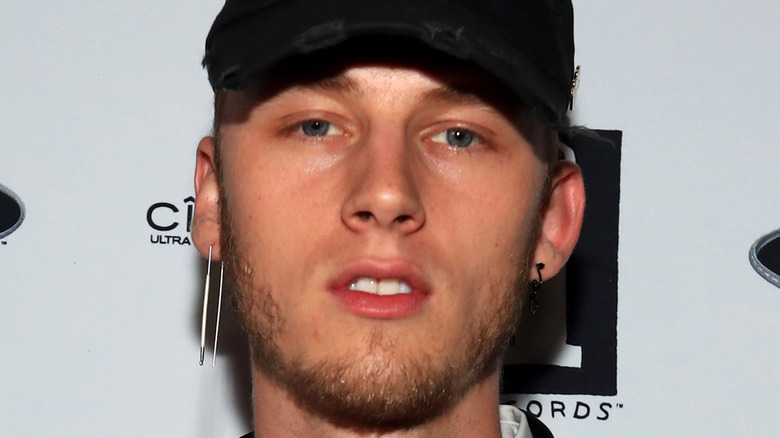 Christopher Polk/Getty Images
If you listen to the radio pretty much ever, you've definitely heard Machine Gun Kelly's hit "My Ex's Best Friend" as it has raced up the charts.
From the beginning of the song, it's clear that the meaning behind it is quite personal. The song kicks off with a direct allegation: the subject of the song is connected to an ex of the singer's, and apparently both the subject and the singer are still in contact with people they used to be in relationships with. He sings, "You know my ex, so that makes it all feel complicated, yeah / I read those texts that you sent to yours / But I'll never say it, yeah," (via Musixmatch).
While Machine Gun Kelly hasn't given any direct quotes about who or what the song is really about, many people have speculated. In 2020, Machine Gun Kelly explained to Nylon that he approached creating his newest album differently. "I got into the studio with Travis [Barker] in December," MGK recalled. "And I picked up a guitar, and people were like, 'What are you doing? You're not going to rap on this album?' And I was like, 'No, and it's gonna work.'"
Some people believe they know who Machine Gun Kelly is singing about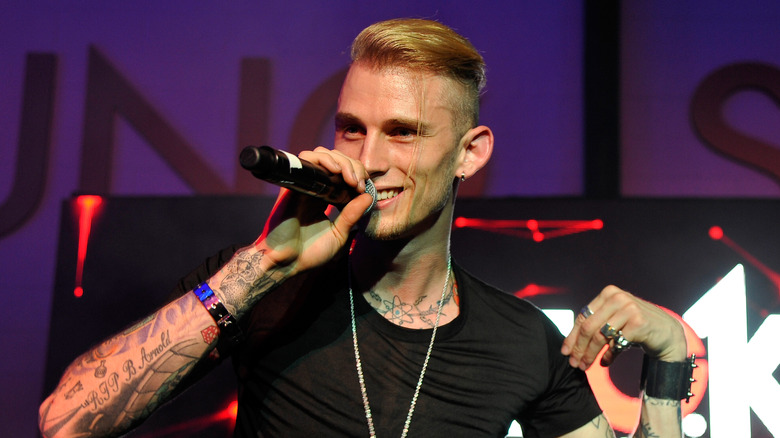 John Sciulli/Getty Images
One look at Machine Gun Kelly's dating history offers up a few clues as to who the song could really be about, and people have been offering their own theories online for months. One fan took to Reddit to ask, "Have you noticed that MGK is probably talking about Sommer Ray in this song and how she is the best friend of Chante Jeffries. Probably he wrote this song while he was with her."
Kelly and Ray called off their relationship in April 2020, and Ray has since gone on to accuse the singer of cheating on her with his current girlfriend, Megan Fox. While speaking on the Impaulsive podcast, Ray explained that she did have a relationship with Machine Gun Kelly's friend, Colson Baker. "I dated Colson; never had sex with him," she revealed, per People. "I make you wait at least three months because I have to make sure that you're someone good to me." Ray went on to add, "I don't really feel bad saying that because he did kind of cheat on me with Megan Fox if you look at the timeline," (via People).