Carol Burnett's Net Worth: The Legendary Comedian Makes More Than You Think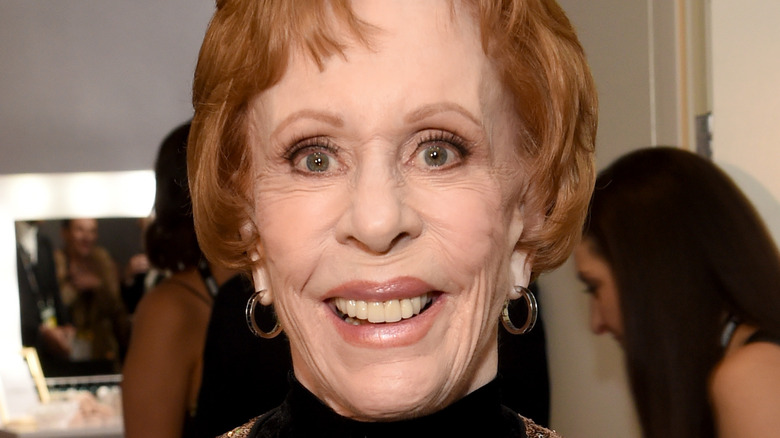 Michael Kovac/Getty Images
Funny lady Carol Burnett has been entertaining audiences for generations. Between movies, her own long-running sketch comedy show, and live stage work, Burnett has proven she can make people laugh till they cry. Burnett was born Carol Creighton Burnett on April 26, 1933, in San Antonio, TX, but didn't spend too long in the Lone Star State. By the time she was only three years old, the family made the move to Hollywood and that's where Burnett's life has been focused ever since – except for a stint in New York City. She even attended Hollywood High School, according to Biography.com.
After high school, Burnett attended The University of California, Los Angeles (UCLA) to study theater arts and by 1955, she moved to Manhattan and quickly started landing TV roles. She appeared on "The Winchell-Mahoney Show," as well as the short-lived comedy, "Stanley," (via Britannica).
She was also working in theater at this time and even won herself a Tony nomination for the hit Broadway musical "Once Upon A Mattress." A role on "The Gary Moore Show" led Burnett back to Hollywood, where she truly made her fortune.
Carol became a television legend, which translated to dollar signs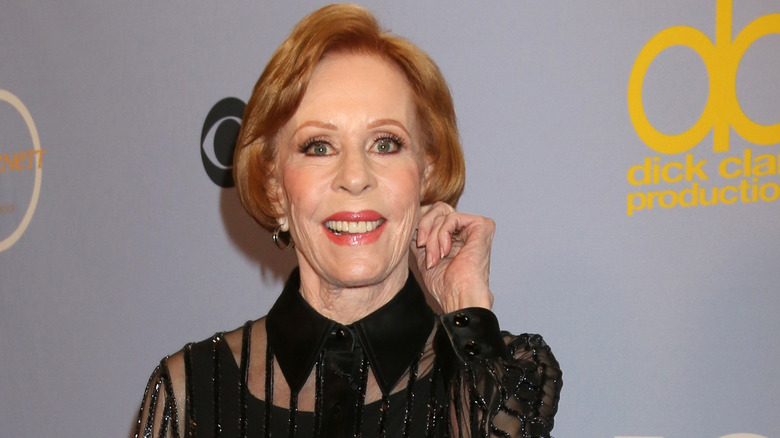 Shutterstock
From 1967 to 1978, Carol Burnett was at the top of her comedy game and a woman with power in Hollywood as she starred in and helped produce "The Carol Burnett Show," a sketch comedy series that dominated the ratings even when variety shows were no longer as popular in The United States, according to Biography.
After "The Carol Burnett Show" ended, Burnett didn't stop; the show eventually produced a spin-off in the 1980s called "Mama's Family" in which Burnett appeared as Eunice Harper. She also starred in a variety of films, according to IMDb, including "Annie," "Noises Off," "The Four Seasons," "Horton Hears A Who," and "Toy Story 4."
Television appearances on shows such as "All My Children," "Desperate Housewives," Hawaii Five-O," and "Law & Order: Special Victims Unit" along with more Broadway roles in "Putting It Together" and "Moon Over Buffalo" just add to Burnett's wealth. As of this writing, Celebrity Net Worth puts Burnett's wealth at a whopping $45 million.