The Real Reason Carol Burnett Fired Harvey Korman From Her Show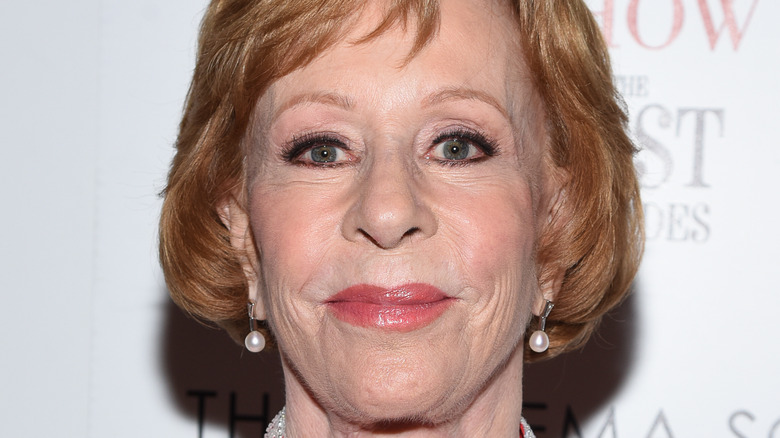 Dave Kotinsky/Getty Images
For over a decade Carol Burnett and Harvey Korman made magic together on the legendary sketch comedy series, "The Carol Burnett Show." Along with other regulars, like Vicki Lawrence and Tim Conway, the cast of "The Carol Burnett Show" seemed like a family where everything was about laughter. Nobody could ever imagine the drama behind the scenes.
After all, Carol Burnett lent her singing, hosting, and comedy talents to a show that bore her name. She appeared as herself during her hosting duties and then morphed into any number of memorable characters in movie parodies such as "West With The Wind" and "From Here To Maternity," according to Britannica. The show also gave birth to a spin-off called "Mama's Family," based on The Family Sketch part of "The Carol Burnett Show."
But everything wasn't sunshine and roses every day on set and, early in the series, Burnett fired Korman, who died in 2008. However, fans never saw this firing manifest onscreen.
A surprising spat caused Carol Burnett to make a bold move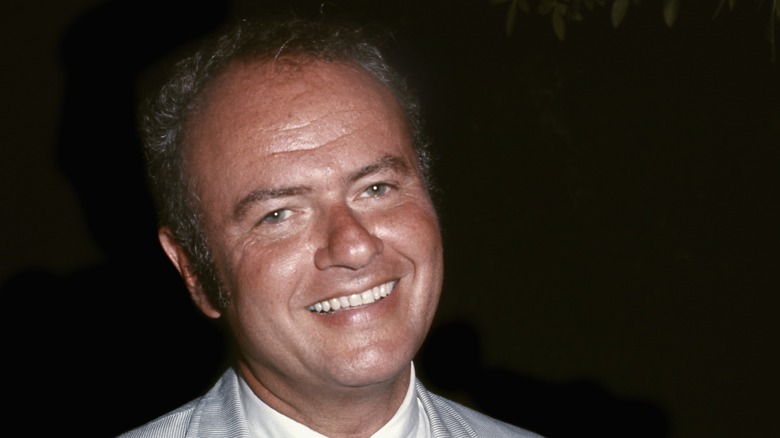 Michael Ochs Archives/Getty Images
In 2016, Carol Burnett released a memoir called "In Such Good Company: Eleven Years of Laughter, Mayhem, and Fun in the Sandbox", where she took you behind the scenes in her life and at "The Carol Burnett Show." One behind-the-scenes moment chronicled an argument with Harvey Korman that resulted in her calling Korman's agent.
"Our guests that week were Tim [Conway], who had not yet joined the cast as a regular, and Petula Clark, two of the nicest people in showbiz," Burnett wrote in her book, according to The Mix.net. "Something was wrong with Harvey. Now, at times he could get into a mood. He was in an Elvis getup this particular morning and this was one of those times. ... He was scowling at everybody, and at one point he was actually rude to Tim and Petula."
Burnett confronted her co-star in his dressing room and asked him if there was anything wrong. When she was told to just mind her own business, Burnett took offense to that because it was her show, after all.
"He walked me backwards out into the hall, and he closed the door on me. I didn't know what to do, I was stunned ... It is not in my makeup to be confrontational, but I knew this situation called for it and I was going to have to step up," Burnett recalled in her book. She felt she had no other choice but to call his agent.
How Carol Burnett got Harvey Korman back in line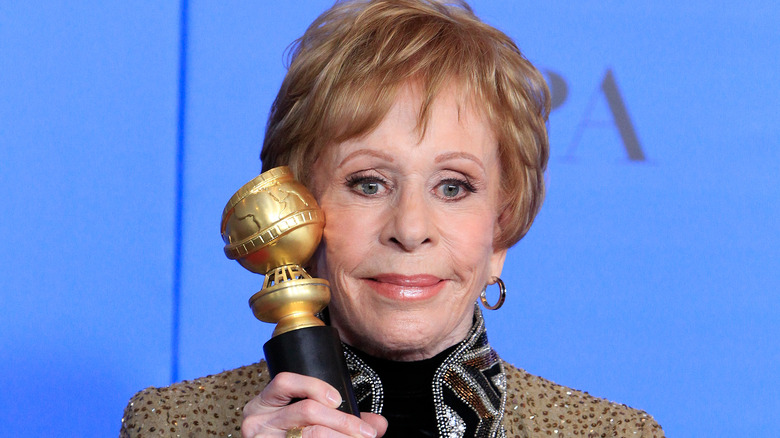 Shutterstock
Carol Burnett told Korman about the phone call and that she couldn't work with him with the attitude he had, The Mix.net reports. Korman must have realized immediately that he made a big mistake and asked how he could fix it.
This is what Burnett said, according to her book: "This coming Monday, I want to see you cheerful. Not only Monday, but the whole week! And you are never, ever to be nasty to one of our guests or anyone on our crew. We all have moods, but we don't bring them to work. ... In fact, it would tickle me pink to see you skipping around and hear you whistling in the hall!"
Korman did what his boss told him to and listened, which led to years of joy and laughter for the cast of "The Carol Burnett Show" — and for generations of audiences for years to come.