Rosalia: How Much Is The Famous Singer Worth?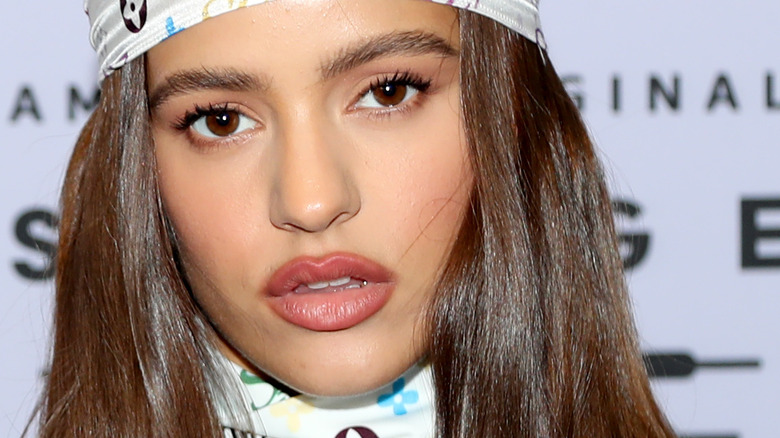 Jerritt Clark/Getty Images
If you've been paying attention, then you know the name Rosalía is hot right now. The up-and-coming singer is getting the attention of pretty much everyone, and for good reason. She first began making waves in the United States in 2018, when she released the first single from her second album, El Mal Querer. The song, "Malamente," was immediately a hit. Since then, her star has only continued to rise. 
Ron Perry, the chairman of Columbia Records, is one of the singer's biggest fans. He told Billboard that there's no one out there like her. "Rosalía possesses the very rare combination of a flawless artistic vision and remarkable live performances, and she keeps pushing every musical boundary. She's a once-in-a-generation talent." Perry also signed the singer in 2018, and Columbia continues to manage her career. 
Her signature sound has definitely won Rosalía fans, and she's appreciative. She explained to Elle in 2019  that she knew making music the way she does could have failed. "I know that when you take a risk, the consequence will never be a neutral response; it will either be very positive or very negative."
Rosalía already has an impressive net worth.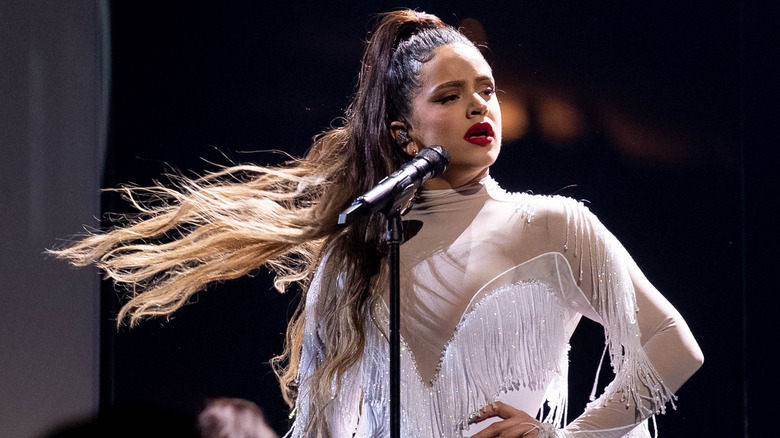 Emma Mcintyre/Getty Images
For someone who only has a few years under her belt, Rosalía has an impressive net worth. Famous Births Deaths cites her wealth at $5 million, and that number is likely only going to rise. Like a lot of people, the singer found herself stuck in limbo after COVID-19 hit her home country of Spain. She ended up isolating with friends in Miami, and told Elle the experience was challenging and that "having to stop suddenly, since I'm a person who is always involved in lots of projects and traveling all over the place" was the hardest part.
However, she's definitely found a way to bounce back. After setting up her own DIY recording studio, Rosalía plugged away at the song "Dolerme." She also shared that while she loves creating music, the world's collective 2020 experience has taught her to stay open to all kinds of possibilities. "There's this kind of pressure to be creative or busy most of the time, with lots of activities and progress, and I'm trying to run from that. I'm trying to do things that help keep me mentally healthy, and if that includes making music, then great" (via Elle).