Bill And Melinda Gates' Relationship Timeline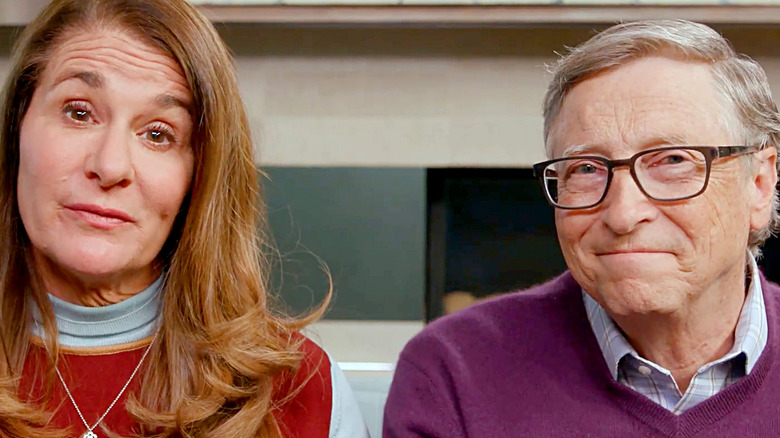 Getty Images/Getty Images
Bill and Melinda Gates shocked techies all over the world when they announced their split. The couple jointly took to Twitter to share with the world that they had made the decision to end their marriage. The dynamic duo had been married for almost three decades. Microsoft lovers and nerds everywhere believed that the couple was a match made in heaven after they first met one another in their respective tech circles.
The dream team met back in 1987, right after Melinda was promoted to a product manager at Microsoft. She reminisced about their meeting in the Netflix documentary, "Inside Bill's Brain: Decoding Bill Gates" (via SCMP). During the film, the two spoke highly of one another as everyone was aware they were a package deal, with Bill saying, "In the case of Melinda, it is truly an equal partner. She's a lot like me in that she is optimistic and she is interested in science. She is better with people than I am." So, what caused their marriage to sour?
Bill almost wasn't spontaneous enough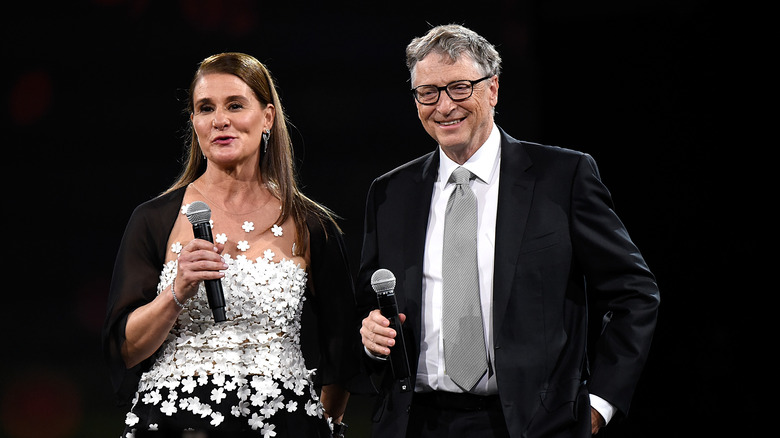 Kevin Mazur/Getty Images
Who knew one of the richest men in the world could be turned down for a date? But back in 2015, Melinda revealed to ABC News that is indeed what happened one evening in a parking lot back in the hazy 1980s. Being the scheduled man that Bill is, he tried his best to plan a date two weeks in advance! But Melinda wasn't having it, telling him, "Two weeks from tonight? I have no idea what I'm doing two weeks from tonight...you aren't spontaneous enough for me" (via Cheat Sheet). It may not have been love at first sight, but she did end up falling for his passion and drive (via Fortune).
The power couple married in 1994 by the 12th hole at the Manele Bay Hotel in Hawaii (per Business Insider). As the story goes, Bill booked out the entire hotel and all the helicopters on Maui in an attempt to keep his wedding private. Who says romance is dead?
The largest billionaire disunion is about to go down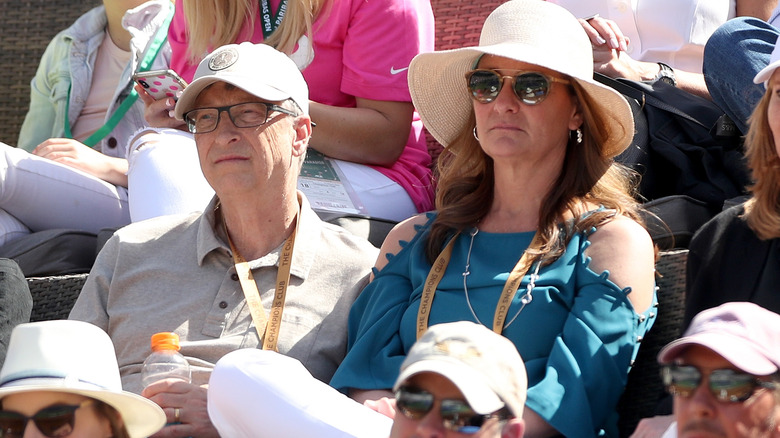 Matthew Stockman/Getty Images
To the world, the couple flourished, but in 2019, Melinda revealed in her book, "The Moment of Lift: How Empowering Women Changes the World," that she and her husband struggled with their power dynamics after they founded their charity (via Slate). One of the main disagreements seemed to revolve around the annual letter which Bill used to write. But in 2013, Melinda wanted to pen the script as she too was a co-founder. In an excerpt from her book, she wrote, "We both got angry...I thought we were going to kill each other. I felt, 'Well, this just might end the marriage right here'" (via Newsweek).
While only the Gates know the real reason their marriage has come to its endpoint, many wonder what will happen to their vast fortune, or will they turn into another Jeff Bezos and MacKenzie Scott. Town & Country reported that Melinda's divorce settlement could leave her with $60 billion, calling it the "largest billionaire disunion in history." But tech fans are holding out hope that the couple will have an amicable split mixed with respect and dignity.