Royal Expert Reveals What Prince Harry Really Intended With His Oprah Tell-All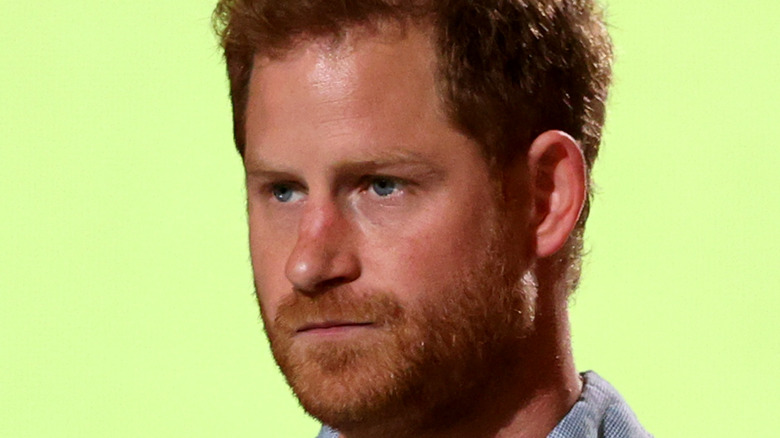 Kevin Winter/Getty Images
Prince Harry and Meghan Markle's shocking tell-all interview with Oprah Winfrey is still making headlines nearly two months after the televised special aired. The Duke and Duchess of Sussex have gotten mixed reactions to their claims about living within the confines of the royal family, which has reportedly created an even bigger rift between Harry and his family, namely Prince Charles and Prince William, (via Daily Mail). 
During the interview, Harry and Meghan made bombshell claims about their time as senior members of the family, (via USA Today). Meghan alleged that her sister-in-law Kate Middleton made her cry while they were planning the royal wedding. She also said that her mental health deteriorated during her time at the palace, and she began having suicidal thoughts. The Duchess said that she was told she couldn't seek treatment at a hospital because it would reflect poorly on the family.
Harry also opened up about the royals, claiming that his father was so angry when he announced his exit from royal life that he refused to take his phone calls, per Marie Claire. In addition, Harry and Meghan shockingly admitted that members of the family had made racially insensitive remarks concerning the skin color of their son, Archie. Since the interview aired, the fallout has been massive. However, one royal expert claims that Harry knew exactly what he was doing when he agreed to the sit-down with Oprah.
If you or anyone you know is having suicidal thoughts, please call the National Suicide Prevention Lifeline​ at​ 1-800-273-TALK (8255)​.
Prince Harry wanted to stir the pot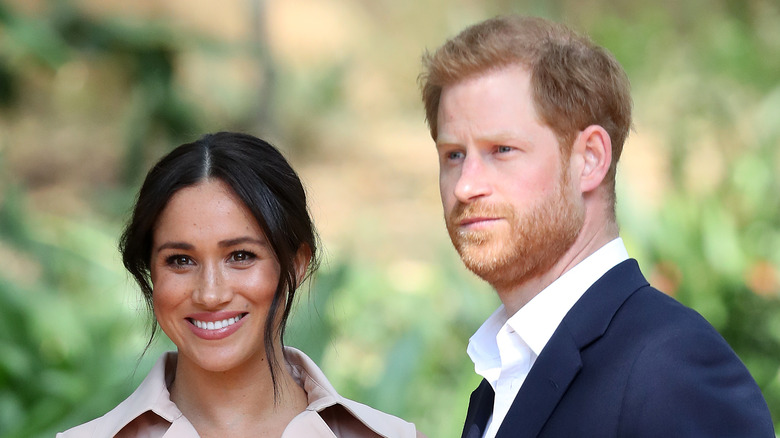 Chris Jackson/Getty Images
Prince Harry and Meghan Markle have gotten a lot of heat from their tell-all interview. However, royal expert Ingrid Seward told Page Six that the Duke and Duchess knew there would be consequences to their words. "He knew what he was doing. I can swear to you that, and he wanted to rock that boat," Seward explained. "Quite why, I don't understand, but he did want to. And then he did, and I don't think he's surprised by the repercussions or that he regrets it for a moment."
Seward revealed that Harry didn't prepare Meghan for royal life. "[He] didn't explain to her the ordinary things about being royal. That it's not about you, it's about the monarchy — it's not like being a celebrity," she said. "[Meghan] has always had a voice and I think she just didn't understand that as a royal duchess, you can't have a voice. I think she had no idea she wouldn't be able to say what she thought or wouldn't be able to voice her opinion. That's what she was used to all her life, and suddenly she's in a straitjacket."
Seward also admitted that she was excited about Meghan joining the royal family, but predicted that there would be issues. "I knew she was going to have a problem, being American," she remarked. "Nobody attacks the royals. I've never heard of a member of the royal family criticizing them the way Harry or Meghan does."