Inside The Matthew Perry Dating Controversy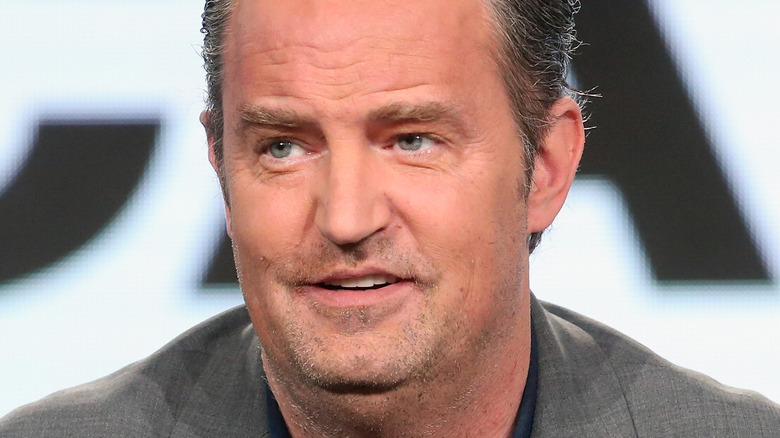 Frederick M. Brown/Getty Images
"Friends" star Matthew Perry has landed in hot water following an alleged cringe-worthy exchange with a 19-year-old girl on the dating app Raya. As The Daily Mail reports, the messages were leaked by TikTok user Kate Haralson, who also shared footage of herself conversing with Perry on the app alongside a caption that read, "When you match w Matthew Perry as a joke on a dating app and he facetimes you and plays 20 questions with you." 
Perry, who is currently in a relationship with his fiancé Molly Hurwitz, matched with the now 20-year-old on the Raya dating app in May last year, and allegedly asked Haralson, "Am I as old as your dad?" during their flirty conversation. 
Haralson's TikTok exposé later went viral, and speaking to Page Six, she explained that her reasoning behind sharing the video on social media was to show how older men in Hollywood can take advantage of younger women on dating apps. 
Kate Haralson shared more details of her flirty exchange with Matthew Perry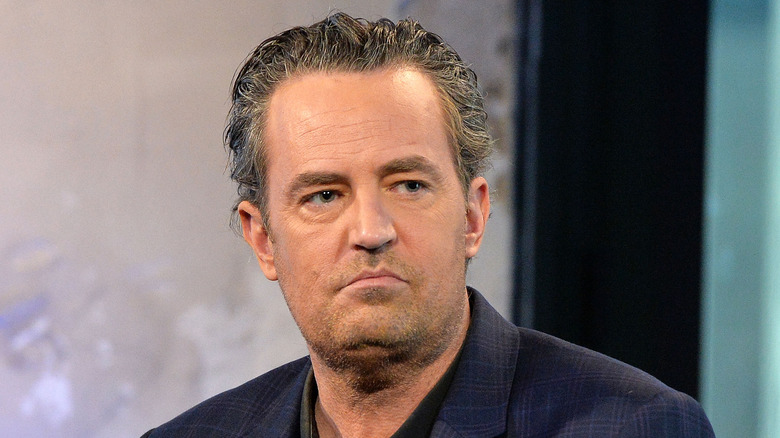 Slaven Vlasic/Getty Images
"A lot of people were saying I'm a bully and mean for posting this, and it made me feel kind of bad, but at the same time, I feel like a lot of guys in Hollywood are talking to all these young girls and it's something that I think a lot of people should be aware of," she told Page Six. 
Speaking to the outlet, the TikTok user, who works as a personal assistant in Los Angeles, also revealed that she began speaking with the actor over FaceTime almost immediately after their dating app conversation began (via The Sun). Haralson then discussed how she "thought nothing" of speaking to Perry, adding that she decided to chat with the actor because she thought it would "be funny." 
In an attempt to get to know each other better, she claims Perry began a game of 20 Questions during their FaceTime exchange, and, although none of the questions were sexual, she thought it was "weird" he didn't seem bothered by her age. "I don't think he minded that ... It kind of felt weird talking to someone my dad's age and it just felt not right, especially when he knew how young I was," she told Page Six.