This Is How Much Craig Robinson Is Worth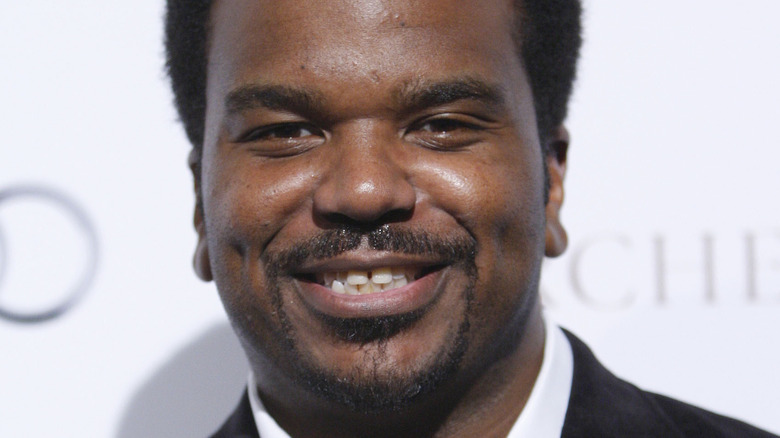 Shutterstock
Though Craig Robinson has become one of the biggest names in comedy, he got his start in the competitive entertainment business just like everyone else. Robinson first started flexing his funny muscles in his hometown of Chicago, Illinois, as he told the Dallas Observer. To try to get the attention of a girl, he performed at his first open mic show. He reflected, "On my way down to the gig, I was trying to write jokes in the car, and thinking, 'How do you tell a joke and what do you do?'"
He also added that he didn't give the best performance but felt at home on the stage. "I had kind of an out-of-body experience. I was very comfortable up there and even though I was saying nothing, I was fine." After that fateful performance, Robinson took up stand-up in college and continued performing, eventually earning spots on late-night shows like "Jimmy Kimmel Live!" and "Late Friday" (via IMDb).
Craig Robinson is a TV and movie star to watch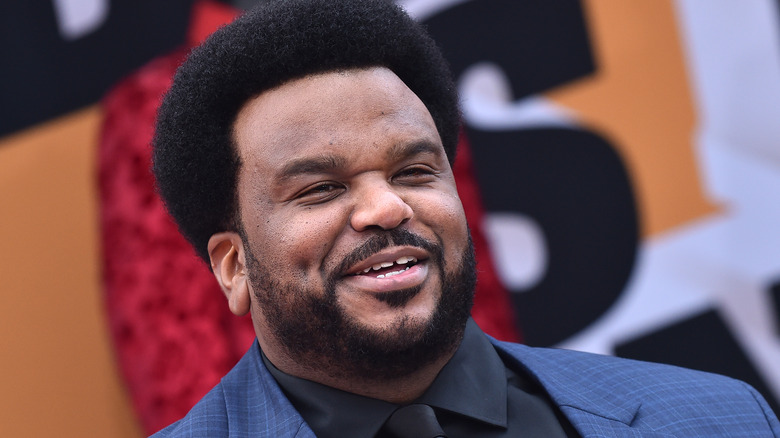 Shutterstock
In addition to growing his presence in stand-up comedy, Craig Robinson also embarked on an acting career. Early on in his days as an actor, Robinson landed small parts on beloved sitcoms, such as "Friends," "Arrested Development," and "Curb Your Enthusiasm" (via IMDb). This helped Robinson earn his breakout role in the incomparable NBC mockumentary series "The Office." Robinson's role as warehouse manager Darryl Philbin catapulted Robinson to an entirely new level of fame and remains one of his most memorable roles.
Throughout the years, Robinson has also secured many roles in beloved comedy films. He frequently stars in Seth Rogen's hilarious movies, including "Pineapple Express," "This Is The End," and "Sausage Party," and has taken on roles in projects like "Table 19," "Songbird," and "Tragedy Girls." In February 2021, NBC announced that its streaming service, Peacock, had ordered 10 episodes of an untitled project led by Robinson. Robinson will star in the half-hour comedy series and serve as one of its executive producers.
Clearly, Robinson is doing well, but how much is he worth? According to Celebrity Net Worth, Robinson is worth $6 million.