Whatever Happened To Audrina Patridge After The Hills?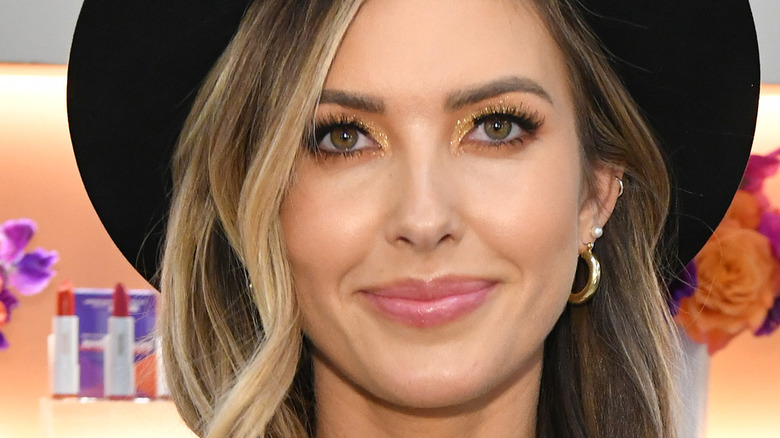 Craig Barritt/Getty Images
Audrina Patridge was first introduced on "The Hill's" as Lauren Conrad's ever-faithful friend. She was unlucky in love but became a fan favorite. The Daily Mail reported that she's just wrapped filming Season Two of "The Hills: New Beginnings." The cast has stayed at a private resort together and while Patridge has returned to the reality TV series that initially made her famous, she never left the spotlight.
Refinery29 explains that Patridge left "The Hills" in 2010. It was then reported that she'd get her own VH1 spin-off, "Audrina." Speaking about her time on the show to Grazia she said, "I started filming when I was 18-years-old and I didn't finish until I was 25. People went on that journey with us, we were so young and going through so much."
After leaving the show she'd established herself as reality TV royalty. Us Weekly outlined that in 2009 she starred in "Sorority Row" as Megan. In 2011 she appeared in "Dream Maker" and in 2013 she played herself in "Scary Movie 5." In 2010 she was confirmed in the lineup of celebrities who would appear on the eleventh series of ABC's "Dancing with the Stars." And between 2014 and 2015 she turned her hand to hosting, leading the late-night travel series "1st Look."
Alongside her onscreen commitments, Patridge launched her bikini brand, Prey Swim. While she's been super busy over the last decade, she told Bikini that she's very on hands with her business.
A lot has changed in Audrina Patridge's personal life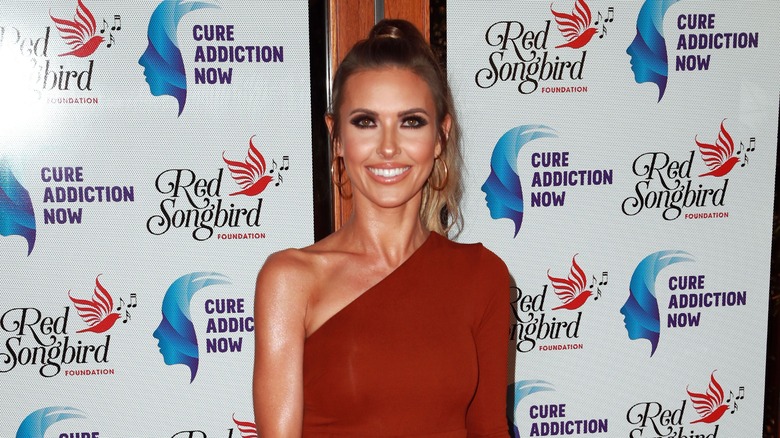 Joe Scarnici/Getty Images
"The Hills" really showed the highs and lows of a group of young and glamorous friends living in L.A., and much of Audrina Patridge's love life at the time was used in the series. Fans will find her romantic entanglements with Justin Bobby and Ryan Cabrera hard to forget. However, since leaving the show a lot has changed in her personal life.
After breaking up on her "Hills" spin-off show in 2011, Patridge reunited with former boyfriend Corey Bohan and got engaged in 2015. People magazine explains that in June 2016 they had their first daughter, Kirra Max. They got married later that year but in September 2017 Patridge filed for a restraining order and a divorce.
Speaking to Grazia about the relationship she said, "If there's a red flag, run. Don't try to force yourself to be someone that is not giving you 100%. I was so trusting all the time and always hopeful," she said, "Sometimes people show you who they really are and it's right in front of you. Take it for what it is, don't make excuses for how they are."
Between running a business, returning to TV, and raising her daughter, Patridge has been seriously busy since "The Hills" ended. "The biggest challenge is being a full-time mom but also running a business full-time," she told Bikini. "Luckily I have an amazing Prey Swim team and incredible family to help when needed." Sharing with the retail blog, "I bring Kirra with me everywhere."