Moderna's Vaccine Trial Results For Teens Mean Good News For Parents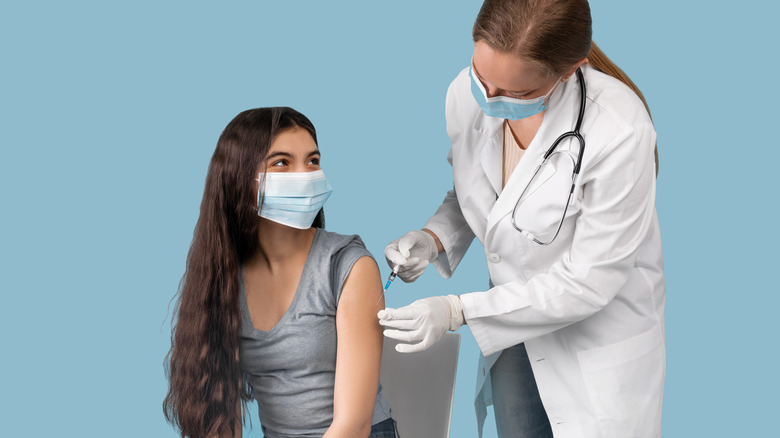 Shutterstock
Amid the news that adolescents may be able to begin getting COVID-19 vaccines made by Pfizer as early as next week, Moderna has shared the results of its trial for 12-to-17-year-olds. As Fox News reports, the drugmaker says its vaccine is up to 96 percent effective for this age group, which up until this point, has not been eligible for vaccination against the potentially-deadly virus.
This is especially good news, given that the Moderna vaccine was shown to be 94.1 percent effective in adults, according to the CDC. It's worth noting that Pfizer has said its vaccine proved to be 100 percent for 12-to-15-year-olds in Canada, per the Financial Times.
Meanwhile, in the Moderna trial, it was also shown that the vaccine did not induce serious side effects, reports Q13 Fox. Of note, teens reported arm soreness. 
All in all, things are looking up for preteens and teens who are hoping to return to normal life after widespread virtual learning and social isolation, 14 months into the pandemic.
Some parents are still reticent to vaccinate their teens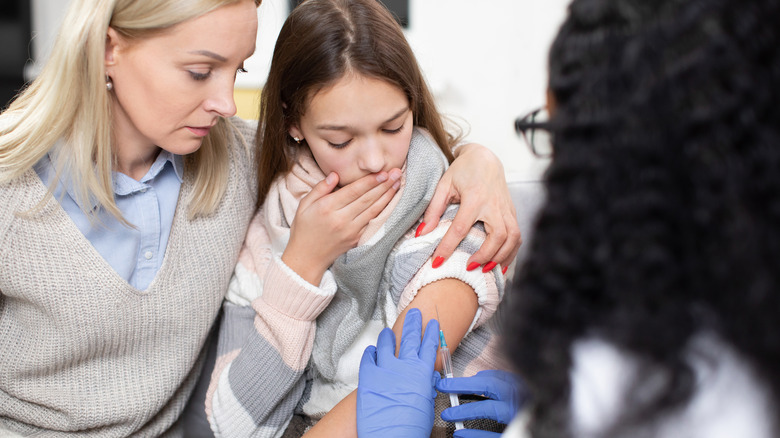 Shutterstock
Despite the good news about the Moderna trial for teens, and that the Pfizer version of the shots is proving both effective and safe, with its availability seemingly imminent, not all parents are on board.
Consider that according to The Salt Lake Tribune, a teen's risk of dying from COVID-19 is super low — just 0.002 percent. And, younger people are more likely to experience mild illness if infected, according to Q13 Fox.
This could explain why just three in ten parents said they would get their teen vaccinated as soon as possible, while 26 percent said they wanted to wait and see how the vaccine was working before moving forward, according to a Kaiser Family Foundation survey reported on in The New York Times.
Meanwhile, Moderna noted a trial for its vaccine for children 6 months to 11 years of age is ongoing, with no exact date as to when shots will be available for this age group being released from Pfizer either.