The Tips That Kim Kardashian's Spray Tanner Swears By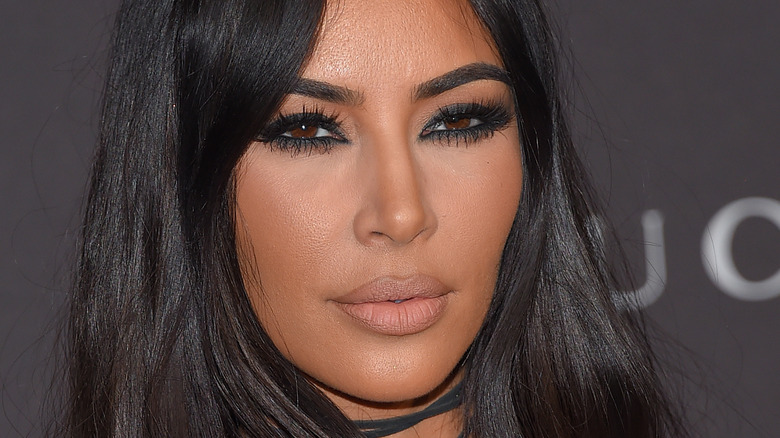 Shutterstock
Nothing rings in the summer months quite like a beautiful, golden tan. However, as we continue to learn about the negative effects of sun damage, glow-chasers are turning to spray tans and other sunless tanning solutions in large numbers. In fact, self-tanning is now a billion-dollar industry, according to statistics from Statistia. In 2014, it was estimated to be worth $775.3 million in the United States and surpassed $1 billion by 2017. Additionally, a 2020 report by Transparency Market Research predicted that close to $5.5 billion worth of self-tanning products will be sold globally by the end of 2026.
Needless to say, the trend isn't going anywhere. And when it comes to spray tans, the Kardashian clan are practically experts at nailing the perfect golden glow. As it turns out, it's not as simple as standing still while an expert sprays you down; proper preparation and aftercare is necessary to keep your tan looking its best. Kim Kardashian's tanning artist, Isabel Alysa, recently revealed her tips for achieving the perfect spray tan. Read on to discover her secrets.
The dos and don'ts of spray tanning, according to an expert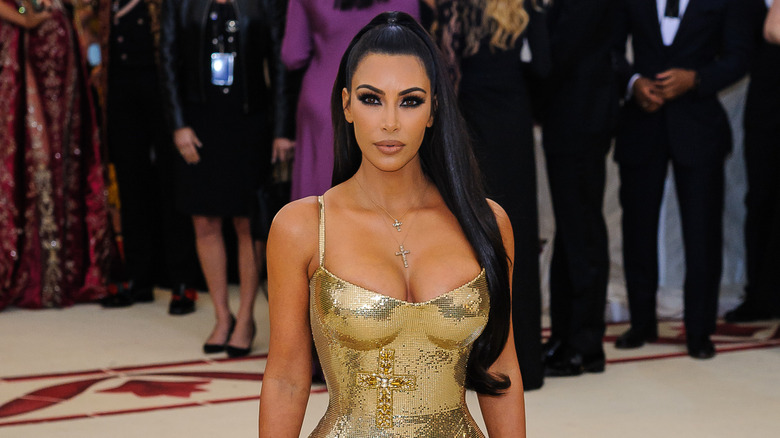 Shutterstock
Spray tanner to the stars Isabel Alysa, who also runs her own studio in Los Angeles, recently spoke to E! about her top spray tanning tips. Her most important piece of advice? Be sure to exfoliate properly before your spray tan. "I always recommend my clients to get a full body scrub a few days prior to their in home spray tan," Alysa said. "Benefits of a full body scrub include removal of dead skin cells, skin hydration and so much more. If they can't do this, exfoliation 24 hours before with a basic wash rag will do." Alysa also added that shaving, waxing, or threading should be done beforehand as well, as doing so afterwards can mess up the tan.
While you may think you should get a spray tan immediately before an event, Alysa advises to get a spray tan 48 hours ahead of time. "After your first shower, your spray tan can take anywhere from 24 to 48 hours to fully develop," she shared. "Most spray tan artists will tell you day two and three are always the best and this is why." She also added that a post-spray tan shower should be with lukewarm water and no soap.
To keep your tan looking its most luminous, Alysa recommends applying lotion 12 hours after your tan and drinking plenty of water. "The more hydrated you are, the longer your tan will last and the nicer it'll fade," she said.