Inside Audrina Patridge's Relationship With BMX Star Corey Bohan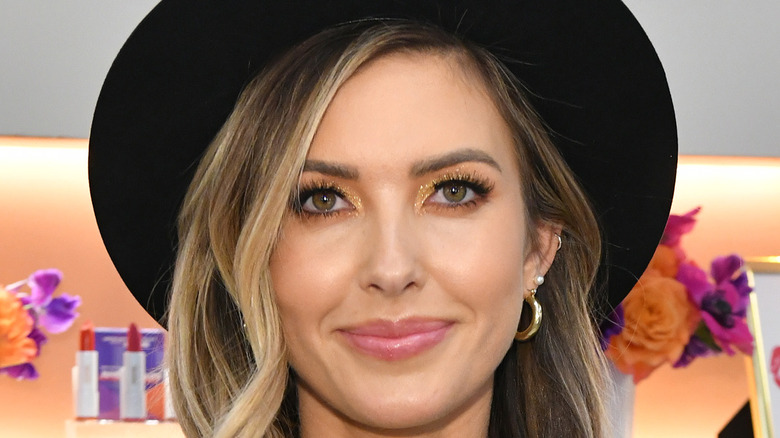 Craig Barritt/Getty Images
Audrina Patridge, a reality star who appeared on "The Hills" and the 2019 revival "The Hills: New Beginnings," has been through various romantic ups and downs both on and off-camera. After dating co-star Justin Brescia — who's net worth is less than you might think — on and off throughout the course of "The Hills," Patridge moved on to Australian BMX rider Corey Bohan in 2008. In fact, according to E!, Bohan even appeared on three episodes of "The Hills" before the show was canceled in 2010. Between the start of their relationship in 2008 and their engagement at the end of 2015, the couple called it quits numerous times. Unfortunately, much of the drama of these ups and downs in their relationship was made public. For example, in 2014, Patridge was photographed crying on the street in a Halloween costume while sitting next to an indifferent Bohan. 
Bohan and Patridge got married in 2016, but, according to E!, Patridge filed for divorce only a year later. Along with filing divorce papers, Patridge also filed a temporary domestic violence restraining order against Bohan to protect herself and the daughter that the pair had together in 2016. "She got the restraining order because she was afraid how he would retaliate when she filed for divorce," an insider told People. "Corey has said to Audrina multiple times, 'If you leave me, I'll come after you.'"
Audrina Patridge claims that co-parenting with Corey Bohan is difficult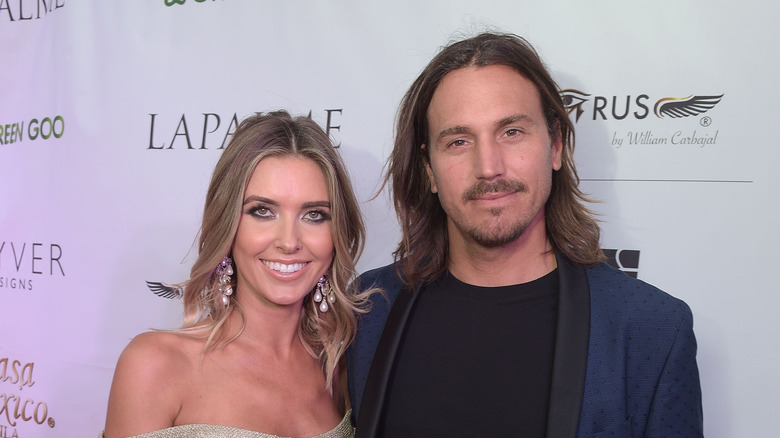 Jason Kempin/Getty Images
Though Audrina Patridge's divorce from Corey Bohan was not an easy affair, she knew that she had to keep her 4-year-old daughter, Kirra, safe and provide her with the best life possible. "Divorce is like mourning a death," Patridge told People in June of 2019. "You're ending a chapter in your life. And when you have a child in the mix, it makes things harder. Then, to add in publicity and people judging you — it makes it a million times worse." Patridge filed another temporary restraining order against Bohan in July of 2019, accusing him of domestic violence, according to The Blast. As of publication, Patridge has sole custody of Kirra and allows Bohan to have scheduled visitations.
In August of 2020, Patridge opened up to InTouch about the co-parenting difficulties that existed with Bohan. "Oh my gosh, honestly that is the hardest thing for me right now," Patridge told InTouch. "When your ex is uncooperative and makes everything difficult ... it's been a struggle."
During the first season of "The Hills: New Beginnings," Patridge failed to reignite a romance with ex Justin Bobby, but a trailer released for the second season of the show, set to premiere on May 12, 2021, shows her smooching a brand new beau. According to Page Six, Patridge's casual relationship with Sean Stewart, the son of musician Rod Stewart, will be making a few appearances during the second season of "The Hills: New Beginnings."