Kylie Jenner Reveals Her Secret For Staying Fit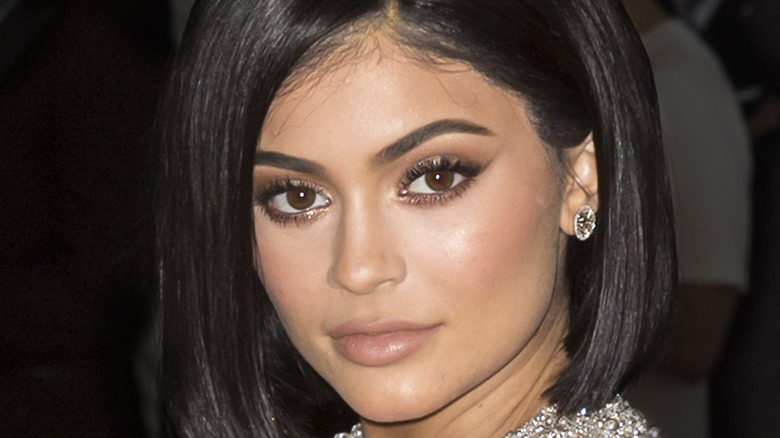 Shutterstock
Kylie Jenner is one of the most beautiful celebrities in the world, and she's not afraid to show off her curvy physique in her social media snapshots, per Entertainment Tonight. 
Of course, fans are often dying to know what the youngest Jenner does to stay in such great shape. Back in 2016, the reality star opened up about her daily routine, and how her oldest sister, Kourtney Kardashian, was helping her get back into a healthy mindset. "I've been getting back into working out. I stopped for Christmas and New Year's, so I have to get back into it," Kylie told Harper's Bazaar. "I work out with Kourtney and her trainer, who is also Kanye's trainer. We work out for an hour. It's hard, but it makes me feel good. Kourtney likes to blast music."
Eat This reports that Jenner is making her health and fitness a huge priority in 2021. She's keeping her routine simple and "cute" by implementing some changes to her diet, such as cutting out meat. She also revealed how she's stopping her late night snacking habit. "I avoid late-night cravings because I lock myself in my bedroom and I turn on my TV—I get really comfortable—and I pre-slice an apple by my bed," she confessed. "Since I'm really comfortable, I'll be too lazy, probably, to go down to the kitchen, so my only choice is this apple."
Kylie puts in extra work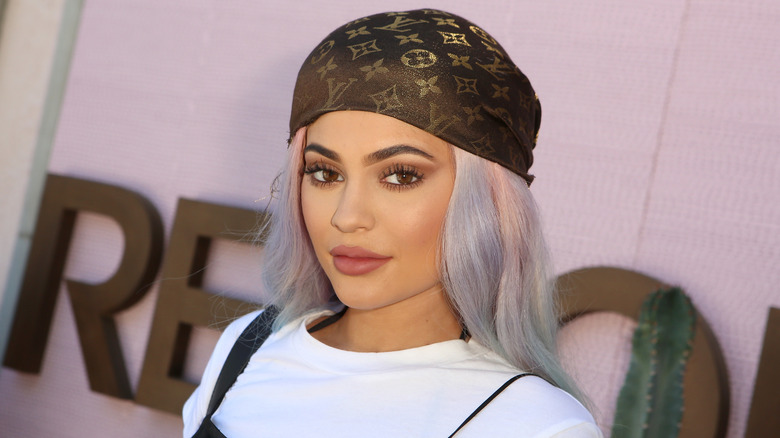 Ari Perilstein/Getty Images
Kylie Jenner showed off her workout routine to her over 230 million Instagram followers on Thursday, per Daily Mail. The "Keeping Up with the Kardashians" star was seen on the treadmill as she revealed that she was engaging in her second workout of the day. Jenner rocked black leggings and a pair of white sneakers in the video. Doing multiple workouts a day to keep her toned bod likely isn't fun for the mother-of-one. However, Jenner is focused on looking her best for bikini season, (via E!).
"Kylie is determined now more than ever to get toned for summer," an insider told the outlet. "She's fully into fitness and health. She wants to maintain her figure and stay toned for summer." 
As for how she's getting those workouts in, the source dished that Jenner gets her exercise wherever she can, and sometimes includes her daughter Stormi in the fun. "She prefers doing outdoor workouts because it's more distracting and feels nice to be in nature," the insider added. "She will go on long walks with Stormi on the trails by her house or go for a hike nearby. Kylie has been watching what she eats at home but isn't restricting herself. When she goes out with friends, she eats what she wants. She has been super motivated recently and is loving the endorphins." 
It seems that if fans want to copy Jenner's fit figure they'll have to be dedicated to putting in the work.