Dua Lipa: How Much Is The Famous Singer Worth?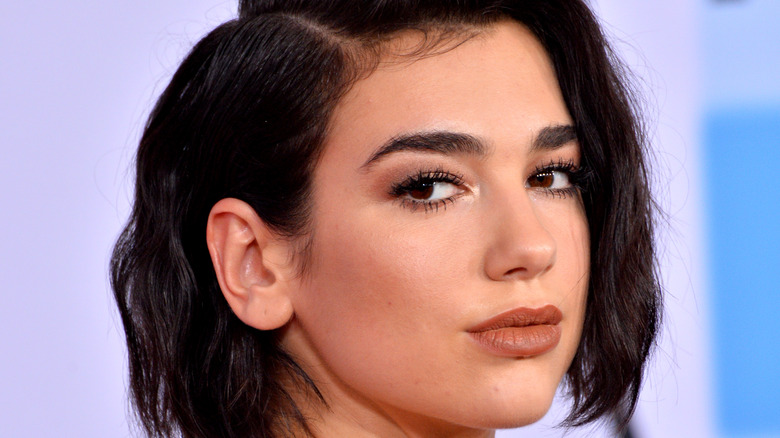 Shutterstock
Dua Lipa may only be 25 years old, but the model and singer-songwriter has already established an impressive resumé — and earned a whole lot of money for her accomplishments.
The star, who was born in London, began her career as a model, but music was always her passion and her ultimate goal. In a January 2017 interview with Harper's Bazaar, Dua Lipa recalled that her love of performing started when she was still a kid. "I remember my parents would have guests over and they would bring their kids and I would make sure that we were ready to put a show on," she told the outlet. "I was like, 'Okay, everybody stop your conversation. We're coming to do a show.' It was something that I always loved to do."
When asked about her modeling career, Dua Lipa explained that she "was never cut out to be a model" and hoped that working in the industry would help her make connections to launch her music career. As she told Harper's Bazaar, that plan didn't pan out as she'd hoped, but she's still grateful for the experience because it was "part of [her] journey."
Dua Lipa released her first album in 2017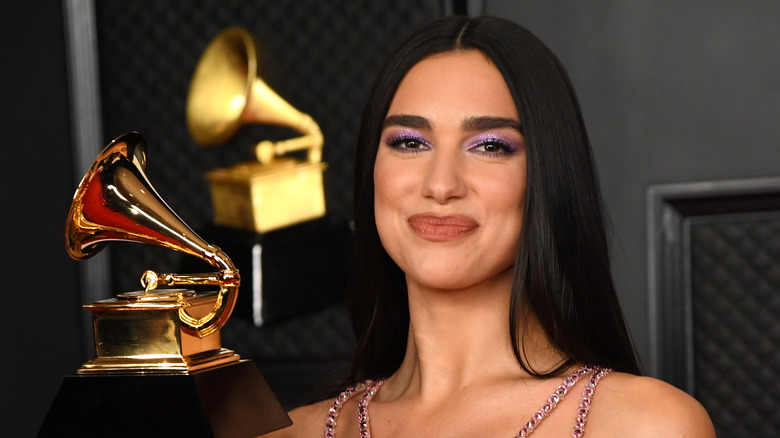 Kevin Mazur/Getty Images
Dua Lipa's first album, titled "Dua Lipa," was released in June 2017. Her second studio album, "Future Nostalgia," followed in March 2020. As reported by Seventeen, the sales from her albums and concerts earned her a great deal of money — but Dua Lipa's net worth isn't solely from her music. The outlet notes that she also brought in a high income from other gigs, like collaborating with fashion brands such as Patrizia Pepe, Foot Locker, and Pepe Jeans London, and taking on guest host duties for popular talk shows.
As she continues to promote "Future Nostalgia," Dua Lipa is already thinking about her third album — and it's a safe bet her net worth will only continue to increase. But just how much is Dua Lipa worth as of May 2021?
Celebrity Net Worth estimates that Dua Lipa is worth a whopping $16 million. She's clearly passionate about music and has a strong work ethic to continue writing and recording more songs and albums, so it looks like that number will only continue to grow.