The Truth About Victoria Secret's First Transgender Model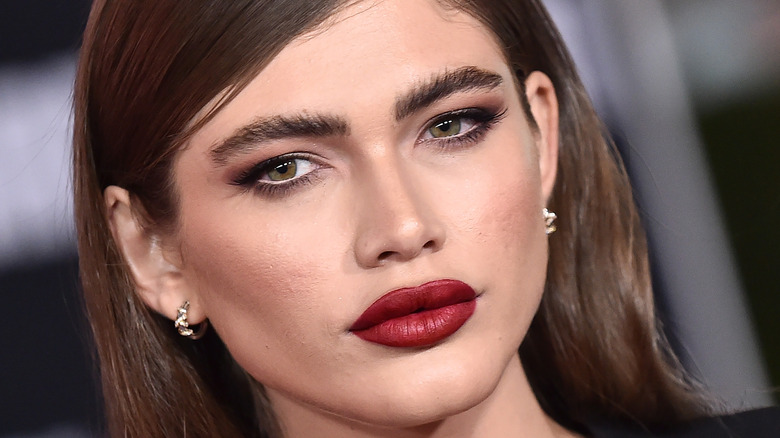 Shutterstock
Victoria's Secret is all about fun, flirty, feminine fashion. But now the lingerie brand is making herstory by having hired its first (and fabulous) openly transgender model. Brazilian model Valentina Sampaio has become one of Victoria Secret's angels.
Valentina Sampaio is no stranger to the modeling world. Sampaio was raised in Aquiraz, Ceará,a small coastal city in the northeast of Brazil (via Vogue). She is the daughter of a schoolteacher and fisherman. Before becoming a Victoria's Secret model, Sampaio was featured on the March 2017 cover of French Vogue, where she modeled for the iconic magazine as the first-ever transgender model (via Vogue).
Sampaio has been a brand ambassador for L'Oreal since 2016, and has been featured on the covers of many magazines (via NY Daily News). She has also modeled for Dior, H&M, and Vogue). She even graced the pages of the coveted Sports Illustrated Swimsuit issue in 2020 (via Instagram).
But it's her modeling with mega brand Victoria's Secret that has been the most monumental for her. In an interview with Vogue, Sampaio said:
"Being appointed the first transgender model for the brand is a hugely important moment not only for myself but my community and beyond," she says. "I hope [this can] be a huge step toward more inclusivity and representation for everybody." (via Vogue).
Unfortunately, there has been some controversy concerning Sampaio's modeling for Victoria's Secret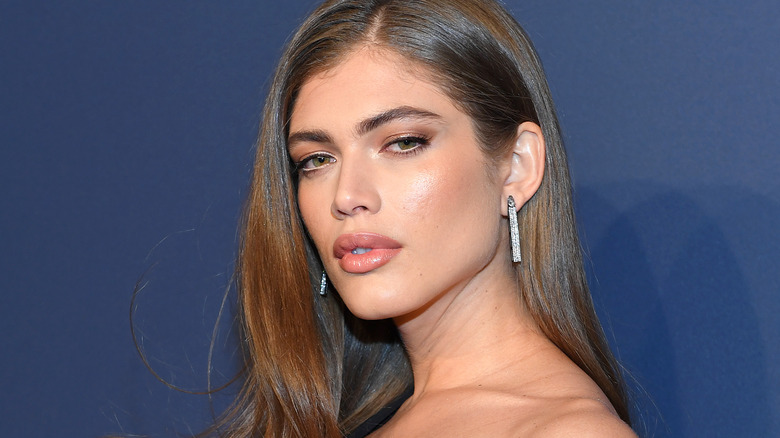 Ryan Emberley/amfar/Getty Images
Although Sampaio might be the first openly transgender model to work for Victoria's Secret, she's certainly not the first Brazilian model. In fact, she joins fellow Brazilian models Adriana Lima, Alessandra Ambrosio, Lais Ribeiro, and Gisele Bundchen, among many others (via Listal).
Unfortunately, Sampaio's participation in the VS brand hasn't come without controversy. L Ed Razek, the chief marketing officer of L Brands, (the parent company to Victoria's Secret) made anti-transgender comments in an interview with Vogue that caused an uproar:
"Shouldn't you have transsexuals in the show?" Razek said. "No. No, I don't think we should. Well, why not? Because the show is a fantasy. It's a 42-minute entertainment special. That's what it is" (via Vogue).
That's not stopping Sampaio, who is outspoken about transgender rights. She has since modeled for Armani and appeared on her third cover of Harper's Bazaar Brazil, all while raising awareness (and acceptance) for the trans community openly — and beautifully.