The Real Reason Overstock Products Are So Cheap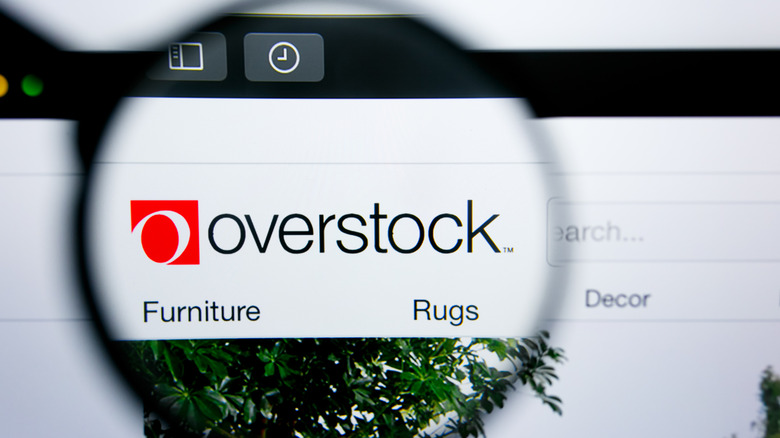 Shutterstock
Online discount retailer Overstock.com has a lot of reason to celebrate this year. The company's stock prices, which were anemic in 2019, falling 19% in the fourth quarter, experienced an astronomical boost since the beginning of the COVID-19 pandemic. According to Yahoo Finance, Overstock's stock prices, which closed at a low of $2.65 on March 16, 2020, closed at $74.78 exactly a year later — a staggering increase of 2,722% (via Zacks). Clearly, the O is doing something right.
The company's strategy was reimagined by its recently appointed CEO, Jonathan Johnson. He steered the company into improving online search relevancy and the mobile web experience, increasing product options, improving pricing strategies, shortening delivery times, and offering free shipping on almost everything (via Investor Place). The efforts have paid off in a big way.
But what keeps loyal customers coming back again and again, and has landed Overstock heaps of new ones in the past year, is the same basic concept on which the company was founded.
Overstock sells new products for less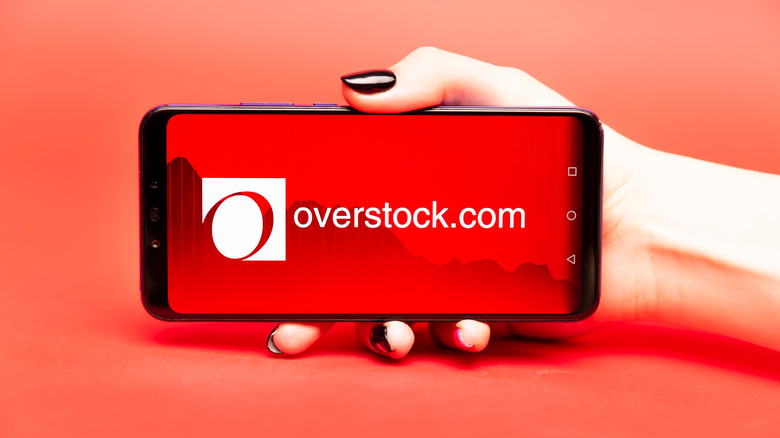 Shutterstock
The retailer offers a huge and increasing selection of products including furniture, home décor, clothing, jewelry, baby gear, and even technology, at great prices that are often well below average market value. In recent years the company has also branched out to partner with more businesses, increasing their online offerings (via Overstock).
Overstock does it by buying excess inventory from high-quality retailers in bulk and at deep discounts, and then reselling it at prices that are only marginally marked up (and still below the average retail price). Some of the original price cuts are therefore passed along to the buyer (Consumer Affairs).
With more and more closings of retail brick-and-mortar stores, and online retailers continuing to pick up the business, it looks certain that Overstock's future will continue to be very bright.