The Heartbreaking Death Of Tawny Kitaen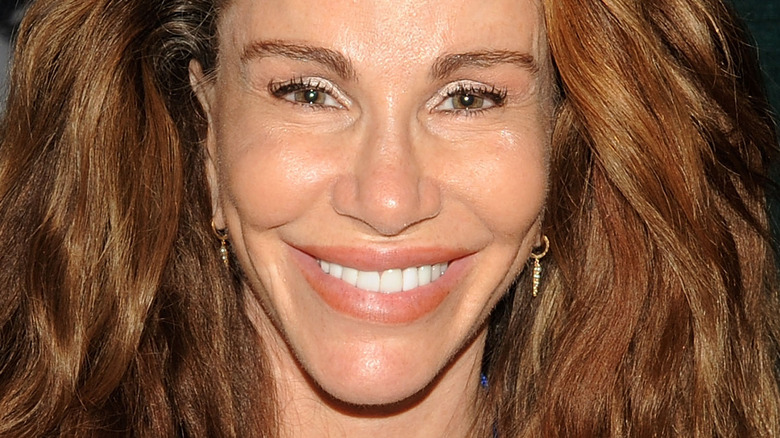 Bobby Bank/Getty Images
Actress and music video legend Tawny Kitaen has died at 59 years old, according to TMZ. Kitaen died at her home in Newport Beach on Friday and the coroner has yet to determine the cause of her death. Throughout the years, Kitaen has appeared in films like "Bachelor Party," "The Perils of Gwendoline," and "After Midnight."
Kitaen was also a real-life Penny Lane, cozying up to famous rockers for personal and professional gain. In fact, Kitaen became inspired to take a leap into the world of show business when she was only 14 years old and saw the V.I.P. treatment that Peter Frampton's girlfriend (ironically named Penny) received backstage after one of his shows. While Kitaen was still in high school, she began dating Ratt guitarist Robbin Crosby and actually followed his band to Los Angeles in the late 1970s. From there, Kitaen appeared on the cover of Ratt's album "Out of the Cellar" and in music videos for Whitesnake's "Is This Love" and "Here I Go Again" (as per TMZ).
Unfortunately, the lifestyle associated with rock 'n roll also proved to get the best of Kitaen at times. In 2008, Kitaen appeared on a season of VH1's "Celebrity Rehab with Dr. Drew," in which she admitted that she had struggled with substance abuse for years. Kitaen also had run-ins with the law in 2006 for cocaine possession and in 2009 for driving under the influence, according to Variety.
Fans are already penning moving tributes to the metal music icon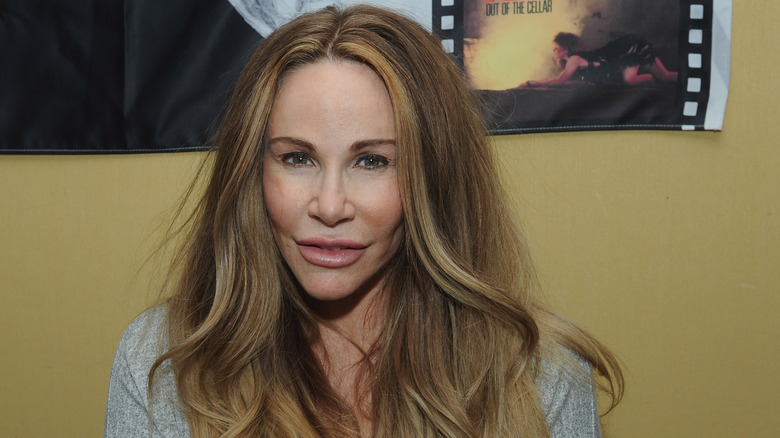 Bobby Bank/Getty Images
After TMZ revealed the news of her death, many fans of Tawny Kitaen took to social media to pen heartfelt tributes. "I am so sorry to hear of Tawny's passing," "MacGyver" actor Michael Des Barres wrote on Twitter. "A turbulent life indeed. I worked with her on the new WKRP TV series & found her 2 be the wittiest, most charming, self-deprecating sexy woman, with the biggest smile." Professional wrestler Frankie Kazarian also took to Twitter to honor the metal music legend. "RIP Tawny Kitaen," Kazarian posted. "Very sad news about a staple of the 80's rock & metal video scene. Godspeed."
Kitaen's daughters, 28-year-old Wynter Merin Finley and 22-year-old Raine Finley, whom she had with her second husband, MLB pitcher Chuck Finley, posted a tribute to their mother on her Instagram account earlier today. "We are heartbroken and saddened to announce the death of our mom," the sisters said on Instagram. "We just want to say thank you for all of you, her fans and her friends, for always showing her such support and love. You gave her life every day. We miss her and love her and we know her legacy will live on forever."