Tawny Kitaen's Net Worth At The Time Of Her Death Might Surprise You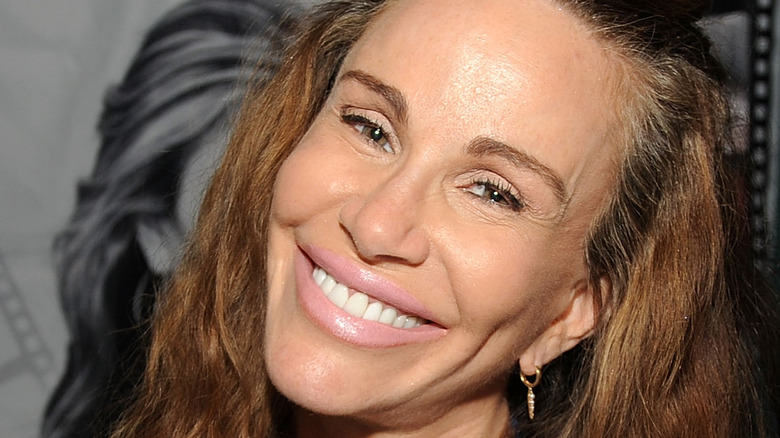 Bobby Bank/Getty Images
Fans of Tawny Kitaen were shocked to learn the model, made famous in the 1980s when she appeared in Whitesnake videos like "Here I Go Again," died Friday at the young age of 59 (via Celebrity Net Worth and People).
Her death was confirmed via Instagram by her daughters, Wynter, and Raine, who wrote, "We are heartbroken and saddened to announce the death of our mom. We just want to say thank you for all of you, her fans and her friends, for always showing her such support and love. You gave her life everyday. We miss her and love her and we know her legacy will live on forever."
The high-cheekboned actress started her Hollywood career in 1982, according to IMDb and was married to both Whitesnake lead singer David Coverdale, and Chuck Finley, who played baseball for the Texas Rangers, according to Lonestar Ball. Given those facts, one might be surprised by Kitaen's net worth at the time of her death.
More about Tawny Kitaen's life and career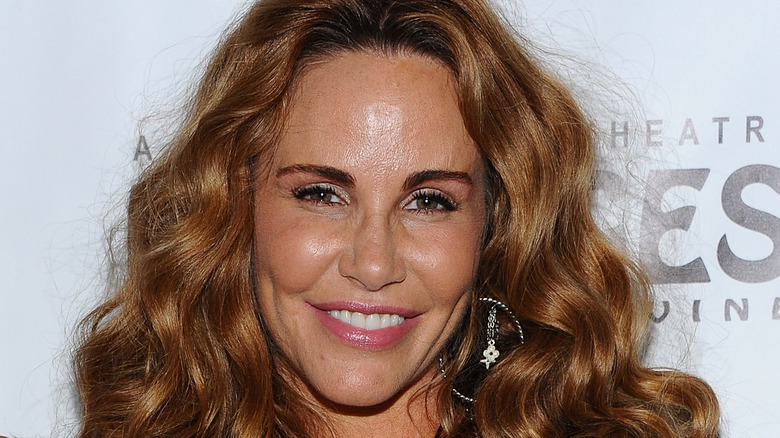 Angela Weiss/Getty Images
Kitaen appeared in TV shows like "Capitol" and "Santa Barbara" among many others (via IMDb). Of course, she is best known for her role opposite Tom Hanks in the movie "Bachelor Party," and for being a Whitesnake video mainstay, having appeared in "Is This Love," and "Still of the Night."
The California native continued to work in Hollywood until 2018, per IMDb. Her latest project was a TV series called "Moms Anonymous."
As Daily News reports, despite her professional success, Kitaen, who appeared on "Celebrity Rehab," struggled with substance abuse, and was arrested for DUI in 2009. She was also charged with possession of cocaine in 2006, per Variety.
In the end, Kitaen was worth just $500,000 when she died on May 7, 2021. In addition to being survived by her daughters, her ex husband Coverdale was also left heartbroken by her passing, tweeting, "Just woke up to some very sad, unexpected news...Waiting on confirmation...but, if it is true, my sincere condolences to her children, her family, friends & fans..."