Jacques Pépin's Net Worth: The Legendary Chef Is Worth More Than You Think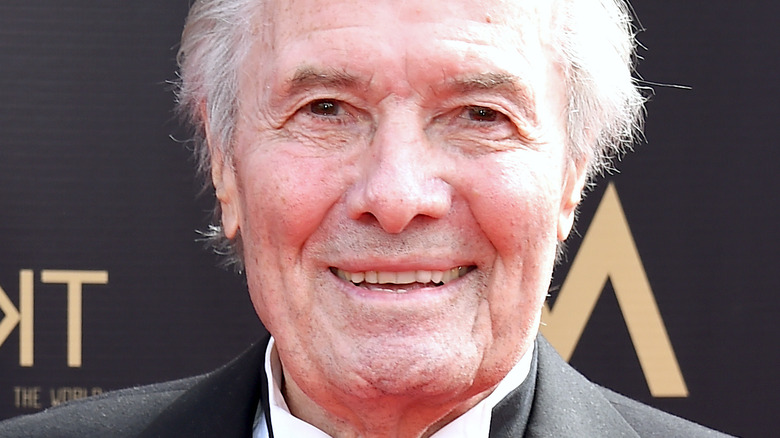 Gregg Deguire/Getty Images
The French-born chef Jacques Pépin has had a rich and varied career, moving across the Atlantic to the U.S. as a young man in 1959 (via the Los Angeles Times) and trying his hand at owning a restaurant, appearing on TV, writing books, and more. Not long after moving to the U.S., he was introduced to fellow chef Julia Child, who would become a lifelong friend.
After his near-fatal car accident in 1974, Jacques turned to teaching and consulting, before publishing his first book in 1976. He filmed his first TV show in 1982, and since then has hosted over a dozen different shows and has had over a dozen books published, too (via PBS).
Boasting three of the French government's honors, including the prestigious Legion d'honneur, it's safe to say that Pépin is one of the most well-regarded chefs in the world today, and an inspiration to younger chefs as well as those who enjoy cooking at home. With so many different projects under his belt, just how much is the 85-year-old worth today? You might be surprised.
Jacques Pépin lives a comfortable life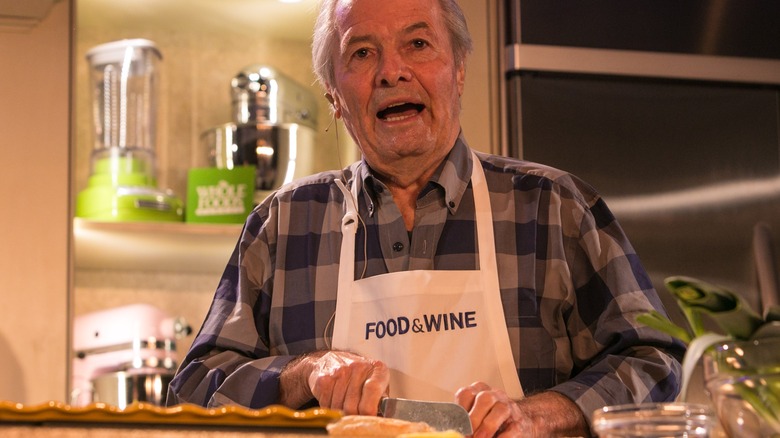 George Rose/Getty Images
According to Celebrity Net Worth, Jacques Pépin is worth a princely $20 million. The chef has accrued his millions through his various exploits, from the successful TV series "The Complete Pepin" and "Julia and Jacques Cooking at Home," both on PBS, to a number of popular books. 
Today, he enjoys his wealth and lives comfortably in Connecticut, though he sadly lost his wife Gloria, who died in 2020. However, he's not keeping it all to himself, having formed the Jacques Pépin Foundation in 2016 along with his family. As the foundation's website states, it "benefits people disenfranchised from the workforce" — he might be worth a lot of money, but Pépin is certainly using it for good.
In these latter stages of his career, Pépin has been keeping himself busy. He's appeared on a number of TV shows in recent years — both on his own and as a special guest on others — and published his most recent book, "Jacques Pepin Quick & Simple" in 2020. Meanwhile, in 2017, Pépin was the recipient of an honorary Doctor of Humane Letters from Columbia University.