Inside The Scary Car Accident That Nearly Took Jacques Pépin's Life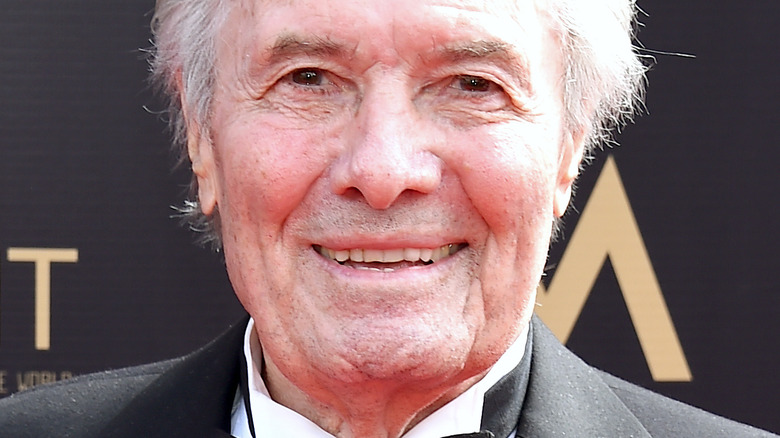 Gregg Deguire/Getty Images
Chef, author, academic, and legend Jacques Pépin appears to be successful in all of his ventures. Born on December 18, 1935, in Bourg-en-Bresse, France, young Pépin first stepped into a professional kitchen at the age of 13. After moving to the U.S. a decade later, Pépin began working in some of the finest restaurants in New York. When he wasn't wearing his chef's hat, he studied at Columbia University and eventually earned his master's degree in 18th-century French literature (via PBS). Pépin's long career has accumulated an impressive amount of work, including professional chef and instructor roles, hosting stints with 14 popular public television series, and authoring more than a dozen cookbooks (via the Chicago Tribune).
Pépin and his valuable contributions to the world of cooking and academia are still with us today. Though admittedly, only because Pépin is incredibly lucky. This multi-talented chef's insatiable pace came to a screeching halt decades ago when he was involved in a near fatal car accident.
Jacques Pépin survived but was seriously injured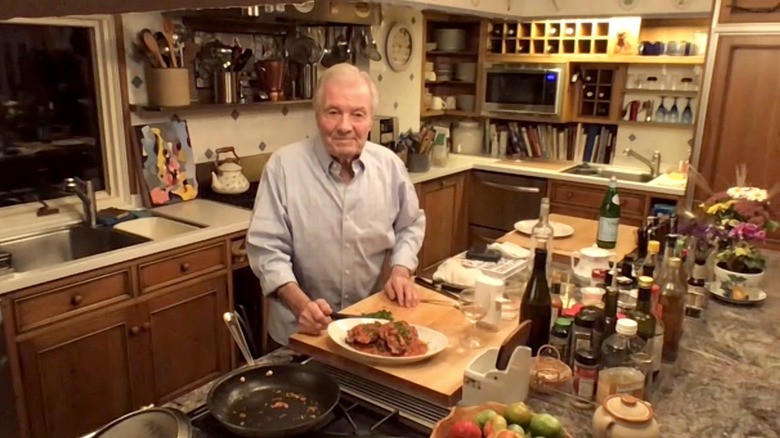 Getty Images/Getty Images
In 1974, Jacques Pépin was in his car when it collided with a deer. The impact caused the car to roll over, land in a ravine and explode. "I wasn't supposed to live," he says. "I wasn't supposed to walk. But here I am." The car accident left Pépin and his doctors to tend to 14 fractures, and a broken back (via The Washington Post ). "Yes, that deer messed me up pretty bad, but I guess I am a survivor," he revealed years later in an interview with Gayot.
As scary as the car accident must have been, and as painful as the aftermath was, Pépin credits this incident to what blossomed his career. "That event acted as a catalyst to push me towards something different. This was a time when cooking schools were opening up right and left. I was then writing for House Beautiful and finishing my degree at Columbia University," he shared with the Columbia Journal of American Studies. Adding, "I started doing some cooking demonstrations and moving into the directions that are my present occupations: teaching cooking, writing books, doing consulting work, television..." (via CJAS).
We are grateful Chef Pépin survived the serious car accident. It's just a bonus this talented chef chose a scary brush with death as motivation to branch out from the kitchen and find ways to help us all become better chefs.