What You Need To Know About Aldi's Free Wine Course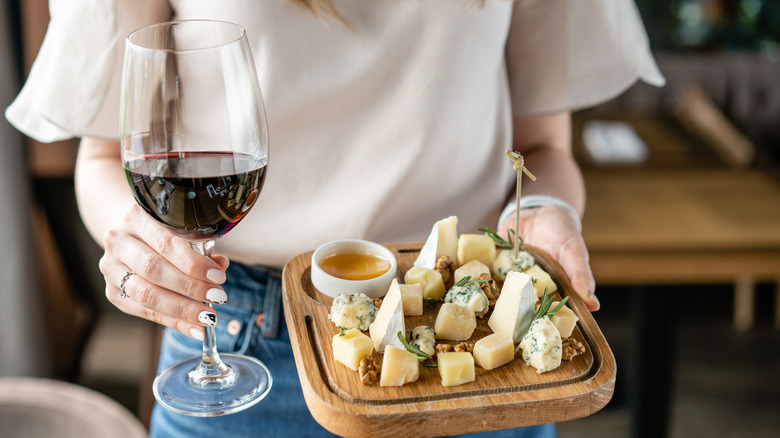 Shutterstock
If you're a wannabe wine buff (or, uh, just love wine), Aldi's got you covered. According to The Drinks Business, the German supermarket chain offers a free-to-download course and tutorial that'll make wandering the wine aisle "less baffling" for those who'd like to at least feel like they know what they're doing. The course includes eight downloadable wine modules and eight video tutorials that feature Aldi's "Mistress of Wine" (wine consultant) Sam Caporn. 
The modules offer an introduction to different wines, explore the principles of tasting, and provide insight into both red and white varieties. (The second module includes a food pairing cheat sheet.) To fully enjoy the "Aldiploma experience," the site recommends students to "sip and savor a whole range of wonderful wines" while making their way through each module (via Aldi). So, the only thing you'll need to buy for this course is wine. (Which definitely beats buying textbooks, right?)
Earning the Aldiploma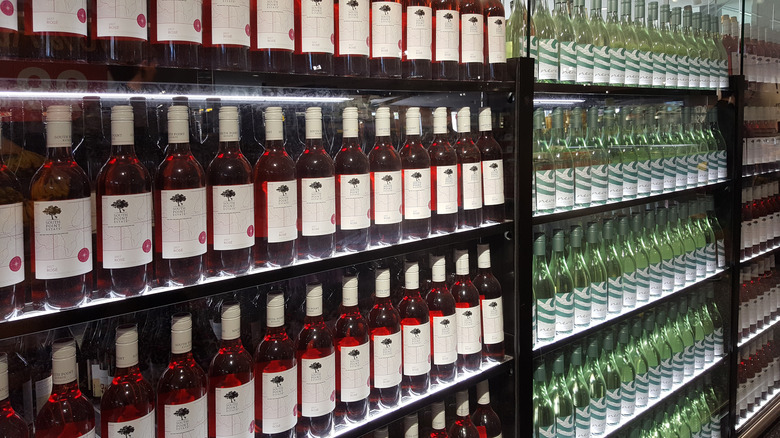 Shutterstock
While Aldi isn't yet in every U.S. state or territory (with 18 left to go, according to ScrapeHero), this course is remote and completely free of charge. Plus, each module provides downloadable PDFs so you can get a refresher sans laptop. The Aldiploma also offers a "play along at home" component that allows students to download a list of Aldiploma Wines that are featured throughout the course. The only issue here is that most of the wines listed are only available in the UK. But, it may be possible to find a few of the wines listed at your local liquor store or neighborhood Aldi location.
If you're super-dedicated, however, there is a shipping loophole. According to Uniexpress GT, online shoppers can use a freight forwarder — the site recommends Forward2Me — to ship products internationally at an affordable price. Here's how it works: Once you sign up for an account, you'll be given a physical UK address. This is the address you'll list as your shipping address when you're checking out online. Once your products (in this case, wine) ship to the address, Forward2Me will forward your packages to your real U.S. address, and voila!